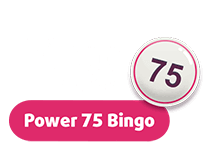 Bingo Power 75
Eyes down, look in! With HUGE jackpots up for grabs every day, get ready for a bingo blast like no other!
Bingo Power 75
The most exhilarating bingo games on the planet!
Power up for progressive pots, community kitties and 22 different winning patterns! It's time to join all the electrifying 24/7 action of our 75 BALL BINGO ROOM!