VIP June Lotto Mission
If you're lovin' lotto this summer, you won't want to miss our incredible VIP June Lotto Mission!
To get involved, simply meet mission milestones to earn lotto bonus. Furthermore, every £10 wagered earns points which will be converted into cash – and the more you bet, the more you'll earn. So don't miss out; join our June jackpot hunt today!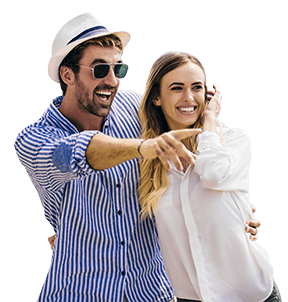 Your Points Total
QUALIFYING LOTTOS:
Stake £10 =
1 Point
1 Point =
£1
Mission
Level up and meet wagering milestones to earn your VIP lotto bonus. Earn a point for every £10 wagered on lotto. At the end of the promo, your points will be exchanged for cash!
Bonus levels
Level 1

Bonus
£2
Level 2

Bonus
£10
Level 3

Bonus
£35
Level 4

Bonus
£60
Top Qualifying Lottos
Bet on the world's biggest jackpots and collect as many points as you can!
When is it?
Promotion runs from 11:00 BST on 8th June 2020 until 22:59 BST on 17th June 2020.
What Can I Win With My Points?
Quite amazing, your points turn into cash! For every point you collect during the promotion, you'll earn £1 in cash at the end of the promo. 

TERMS AND CONDITIONS
You must be a Millionaires' Club member to participate.
Promotion runs from 11:00 BST on the 8th June 2020 to 22:59 BST on the 17th June 2020.
By opting into the VIP Jackpot Quest, VIP players can earn cash points and unlock bonuses by staking on qualifying lottos.
You will need to opt-in to participate in the VIP Jackpot Quest.
The promotion has 1 mission. The mission objective is to unlock 4 mission milestones by staking the required amount on qualifying lottos.
These are the staking requirements and mission bonuses:

Level 1: stake £10 on qualifying lottos to unlock £2 mission bonus
Level 2: stake £50 on qualifying lottos to unlock £10 mission bonus.
Level 3: stake £180 on qualifying lottos to unlock £35 mission bonus.
Level 4: stake £300 on qualifying lottos to unlock £60 mission bonus.



By staking on the qualifying lottos during the promotional period, you will also earn points. These points will be displayed on the points counter on the promotion page and will be converted to a cash bonus which will be credited to your account within 72 hours of the end of the promotion.
The cash bonus will be calculated as follows:

Every £10 you stake on qualifying lottos will earn you 1 point.
For every point you earn, you will receive £1 in cash.
Points and stakes amounts will be updated once every hour.



Qualifying lottos are: EuroJackpot, Millionaire, PowerBall, MegaMillions, Cash4Life, Keno 24/7, Keno, Lotto Plus, MiniLotto, Lotto 6aus45, French Lotto, Irish Lotto, WorldMillions, Multi Keno, Polish Lotto, KeNow, Brazil Quina and Millionaire Go!
Mission bonuses & cash points will be paid out within 72 hours of the end of the mission.
Mission bonus may only be used on lotto bets.
Unused mission bonus will expire 7 days after crediting.
These terms are supplemental to Lottoland's Promotional Terms and Conditions which are found here.