03 November 2016
It's Not Rocket Science!
£50m Guaranteed EuroMillions Jackpot until 2017 and a £100m Special Jackpot!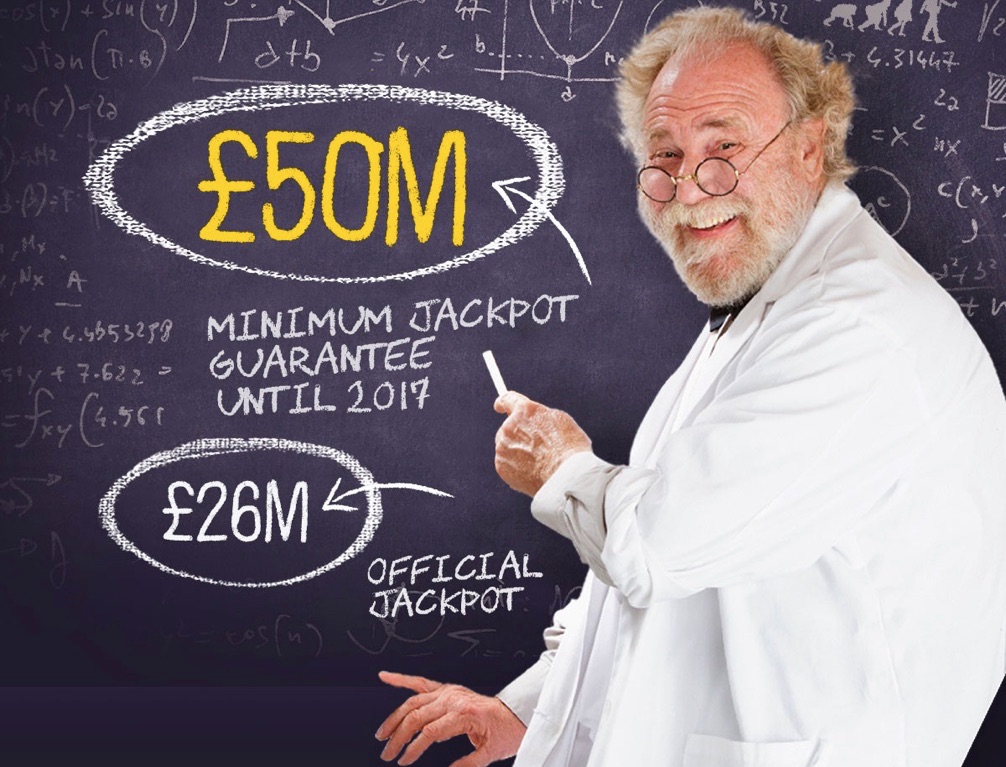 Why?
Well, first of all, we're offering a minimum guaranteed jackpot of £50m for every player that bets on EuroMillions with us throughout November and December. Compare that to the National Lottery EuroMillions jackpot which can go as low as £15m. Also, if the official jackpot goes over £50m, we'll match it all the way. On top of this we're going to run a £100m EuroMillions Special Jackpot on November 25th. AND, it still only costs £2 to bet on the draw with us – 50p less than it costs to buy an official ticket!
We've even come up with a simple mathematical equation that proves our theory, dubbed the EuroMillions Lotto's Evolved Equation!
Here it is…
Guaranteed Minimum £50m EuroMillions Jackpot Until 2017 + £100m Special Jackpot on Nov 25th + Only £2 Pet Bet = Lotto's Evolved!
So, if you want better value and bigger jackpots, then betting on the EuroMillions at Lottoland.co.uk is the answer.
It's not rocket science!