Lotto Winners 22 January 2018
Another UK Lottolander Wins
Bitcoin Lotto Competition Winner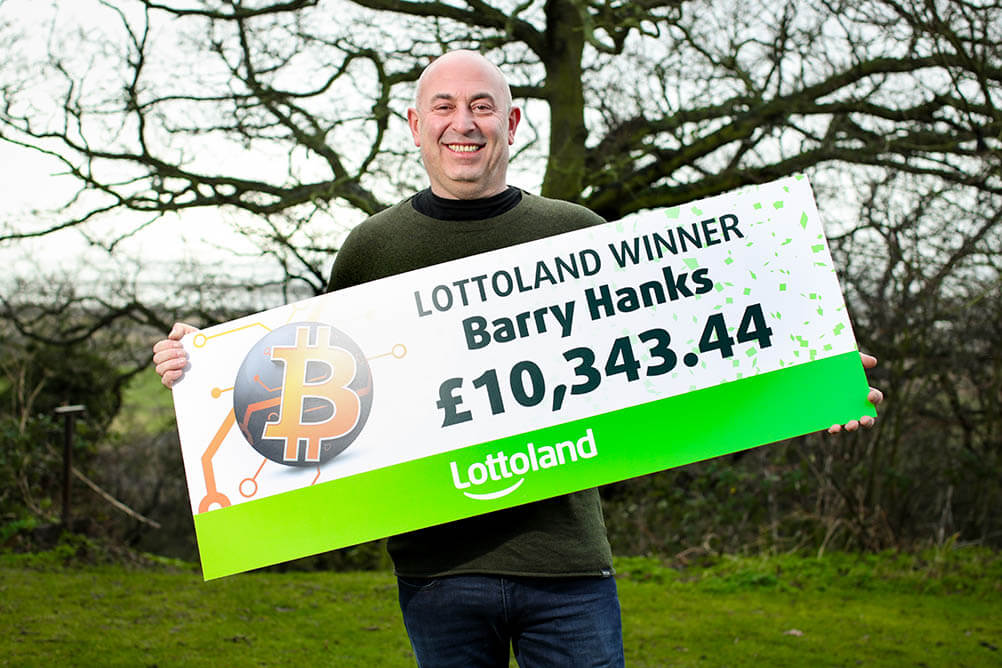 Meet Barry Hanks from Essex – now £10,000 richer after winning our Bitcoin Lotto competition on Absolute radio.
Correctly guessing The Man by The Killers after hearing a three second snippet, Barry was given the choice between 1 Bitcoin and £10,000 in cash.
"I was tempted to take the Bitcoin," explained Barry. "But it's quite a volatile market! Fortunately, Lottoland offered a cash equivalent."
Don't expect any sloppy spending though; cash-clever Barry has some savvy plans in place for this welcome windfall.
"I'll probably splash out on a holiday, but I'm saving up to buy a house, so the win will help with the deposit. I also do some volunteer work abroad, so I'll put a little towards that too."
If you want to win some Bitcoin for yourself then head over to place a bet on our exclusive Bitcoin Lotto today.
---