Lotto Winners 17 January 2018
When is the next EuroMillions Superdraw?
EuroMillions Superdraw 2018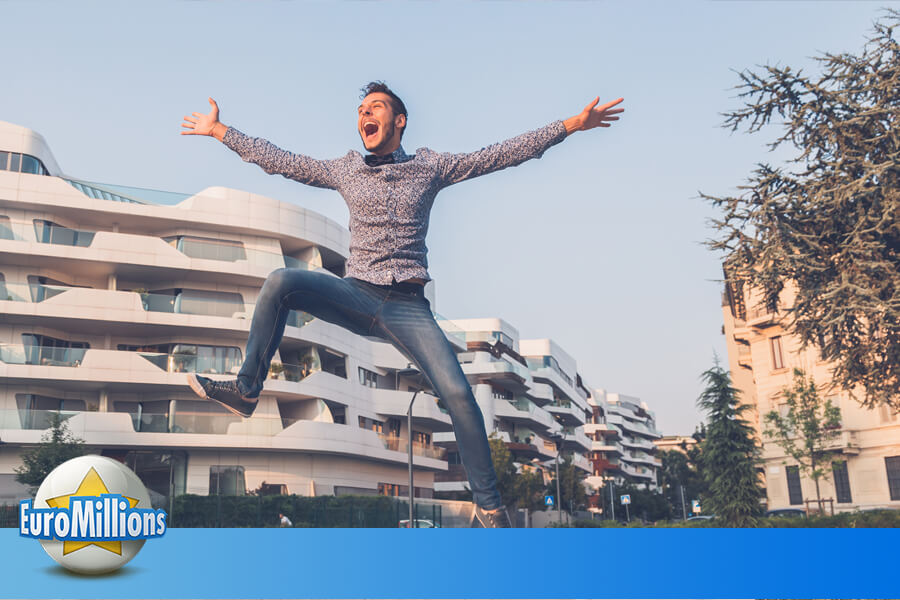 The next EuroMillions Superdraw is due to take place on Friday the 23rd of February, 2018, although this has not yet been confirmed. Due to the fact that the normal EuroMillions jackpot has rolled over a number of times, it may well be that the Superdraw will be postponed for later in the year. Keep checking this page to discover the latest updates.
Recent Superdraw Winners
The most recent Superdraw took place on September 15th 2017 – just two and a half months after the June Superdraw. That Superdraw has rolled over, and the current EuroMillions jackpot stands at £22 million. At Lottoland we've got a nice little feature which means you never have to miss out on a Superdraw or massive EuroMillions rollover. You can set your account so that you will place a bet on EuroMillions only if the jackpot exceeds a particular limit from €25 Million to €150 Million. Make sure to keep your account funded and you will automatically be entered into every EuroMillions draw where the jackpot is bigger than your selected limit.
Recent EuroMillions Superdraws
Date
Initial Jackpot
Winning Country
Final Jackpot
15-Sep-2017
€130,000,000
Spain
€190,000,000
30-Jun-2017
€100,000,000
United Kingdom
€100,000,000
30-Sep-2016
€130,000,000
Belgium
€168,085,323
06-Nov-2016
€100,000,000
Portugal
€163,553,041
06-June-2015
€100,000,000
United Kingdom
€129,204,405
06-Mar-2015
€100,000,000
Portugal
€100,000,000
03-Oct-2014
€100,000,000
Portugal
€190,000,000
06-June-2014
€100,000,000
Spain
€137,000,000
07-Mar-2014
€100,000,000
United Kingdom
€129,384,564
Syndicate Bets
Another of the unique features available at Lottoland is the option to place a syndicate bet, to increase your chances of winning. The cost of a syndicate bet ranges from £2 for a share bet on 56 lines, up to £35 for a share bet on 1008 lines. When that Superdraw comes around it's a great way to boost your chances of sharing in a monster win. Of course, if you're not the sharing type then Lottoland allows you to use the NumberShield feature, meaning that nobody else can bet on the same selection of numbers you've chosen.
Most importantly of all, a EuroMillions line bet at Lottoland is still frozen at the low price of just £2! It's not every day that you can find a £2 bet offering a potential payout of over €100 Million. There have been five UK winners of the Superdraw since the first draw in 2007, and the most recent British winner was in June of this year. Place your bet at Lottoland to be in with a chance to win the next EuroMillions jackpot.
---