30 July 2015
Central Europe's Best Lotteries
Lotteries Of The World Part Two
In part one of our Lotteries of the World series we took you on a whirlwind tour around the planet, whisking you away to sunny Brazil to visit the Mega Sena before making a sharp turn north, to snowy Scandanavia, home of the Swedish Lotto. This time around we're going to concentrate solely on Central Europe - with three exciting new lotteries to bet on.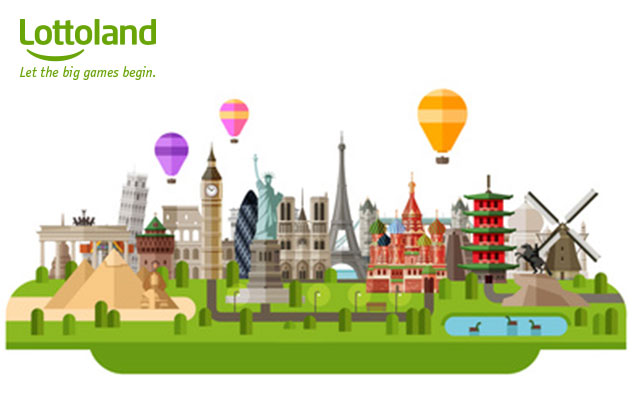 In part two of our series we're going to look at three great lotteries that offer lots of great chances to win, and all at low prices, one from Austria and two from Poland.
---
6 / 45 – From Austria
The Austrian Lotto (6 aus 45) is a very simple lottery game with a low price and good odds. To bet just pick six numbers out of a range of one to 45 – simple!
The jackpot odds are 1:8,145,060, highly favourable for a lottery. There's also a special bonus number, which is drawn after the main six numbers.
The Austrian Lotto also has added games giving you more chances to win. The special Joker game corresponds to a second draw. To win you must get all the numbers drawn in the correct sequence.
It costs just £1 to bet on the basic game and £2.10 to bet the basic game plus the Joker, which is the default option when betting at Lottoland. You can opt to disable the Joker game if you so wish, or you can enable up to two extra sets of Joker numbers to maximise your chances of winning.
The Austrian Lotto has eight prize tiers; simply guess the bonus ball number to win the lowest prize tier, which will refund you the base betslip price. The odds of this are 16:1, meaning you have a one in 16 chance of breaking even when you bet, and one in 12 chance of winning any prize.
Overall this is a pleasant and highly affordable game that's also very easy to bet and one of our easiest lotteries to win.
Cheap To Bet, Plenty To Win – The Austrian Lotto
---
Lotto – From Poland
Another big winner in price terms, the Polish Lotto costs just 60p to bet and, for that price, you could become a millionaire many times over.
The Polish Lotto isn't just cheap, it's also very easy to bet. Just pick six numbers from one to 49. Pay an extra 20p and you can enter the Lotto Plus draw. That makes the cost 80p total for two chances to win big.
The minimum jackpot is 2 million Polish Zloty, which, at the time of writing comes to around £338,546. The highest jackpot was 56 million zloty, approximately £9.47 million.
There is no maximum jackpot and therefore it can rise and rollover indefinitely if not won. The odds of winning are 13,983, 815:1 and altogether there are four prize tiers.
If you are a Polish national living here no doubt you are already aware of how great this lottery is. So you will be delighted to hear that you can now bet on the Polish Lotto from the UK at Lottoland. Or, if you prefer to bet in Polish and pay in Zloty then you can also bet at Lottoland.pl where a familiar face awaits you, Mr Lotto himself, Ryszard Rembiszewski, our Polish brand ambassador.
Win Millions From As Low As 75c – The Polish Lotto
---
Mini Lotto – From Poland
Another Polish favourite (and even cheaper still!) the Polish Mini Lotto is a highly popular game both in Poland and throughout other Lottoland markets due to its exceptionally low price. At just 25p per bet it's Lottoland's cheapest lottery. Indeed I challenge you to try and remember the last time you paid just 25p for anything, if you can do it's probably a few decades at least. And I'll bet it sure wasn't something that could help you win hundreds of thousands of pounds!
To bet just pick five numbers between one and 42 for your chance to win from one of three prize tiers. Match all five to win jackpots of up to £70,000.
The low price isn't the only reason for the popularity of the Polish Mini Lotto, the odds of winning the jackpot are also exceptionally low compared to other lotteries at just 850,668:1.
Best of all the draw is held every day of the week, except Sundays. So you can bet on the Polish Mini Lotto from Monday right through to Saturday for £1.50 a week!
A Bargain Lottery With A Great Price And Betting Odds – The Polish Mini Lotto