Lotto Knowledge 22 November 2016
Three Reasons To Choose Lottoland
Lottoland App vs. Camelot App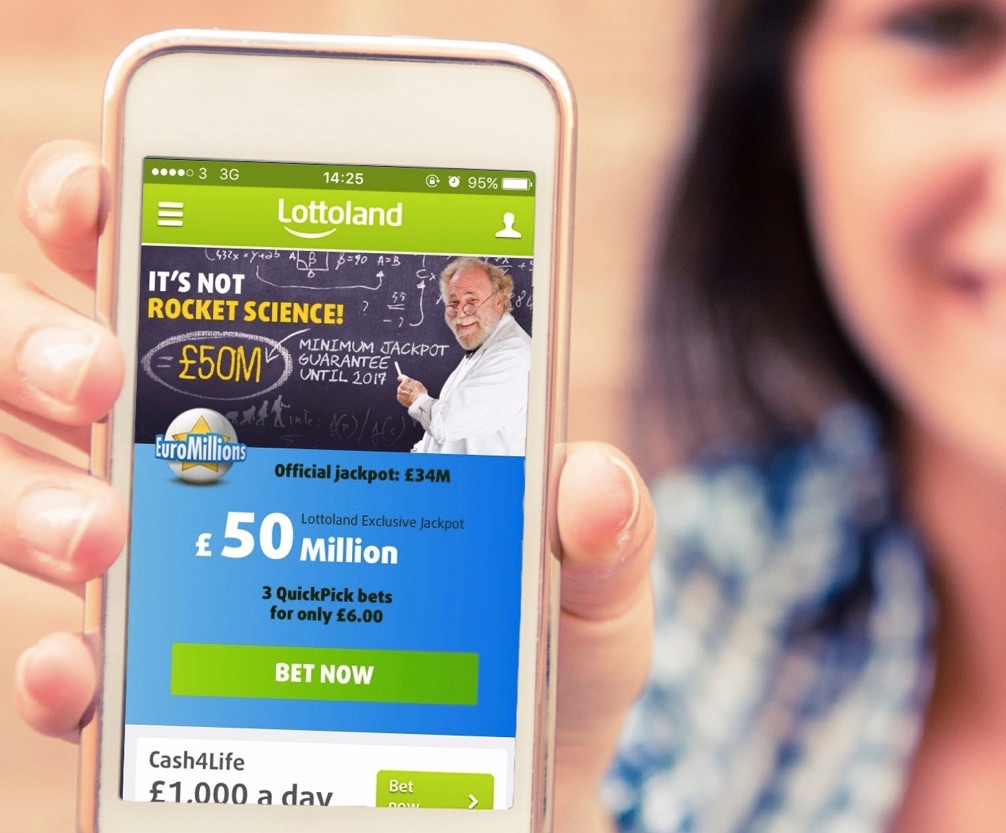 1. A World Of Choice At Your Fingertips
The Internet has spoilt us; we've become used to having a whole world of choice out there. A few clicks and we can buy pretty much anything we desire. When it comes to betting on the lottery, it's no different.
Gone are the days of having just a couple of jackpots available to you, we're now in a time where players want to pick and choose from the best lottos from around the world. That's why our app boasts no less than 27 different lottery jackpots to wager on!
With Lottoland's app you can bet on any of these amazing jackpots wherever you are, whether it's stocking up on lines for this year's amazing El Gordo lotto, complete with a £2.1 billion prize pool, betting on the mighty US lotteries MegaMillions and PowerBall, or simply enjoying EuroMillions at a bargain price of £2 per line!
Want to win the lottery while taking the bus to work? Our KeNow jackpot draws every five minutes, and with a prize of £1 million, you could become an instant millionaire.
Dare I say it… but are you tired of lottery? Well why not enjoy one of the games or scratchcards available on our app. We've got 19 different scratchcards for you to play, with entry costs from 20p. Plus, don't miss out on our exclusive Chris Tarrant's millions, with its incredible £1 million grand prize!
All of this can be accessed whenever and wherever you are, at the tap of a button.
2. We'll Tell You When You've Won
The great thing about the Lottoland app is it tells you every time you've won, unlike some other lottery apps!
Our app will send you a handy notification every time you win, whether it's a couple of quid or a cool £100 million. Plus, we'll also send an email with further details of your win, just in case you miss that all-important notification.
Lottoland doesn't deal in paper tickets, we've evolved beyond that, meaning you'll never be at risk of missing out on your hard-earned winnings. It's just one of the reasons over four million people now choose Lottoland!
3. Award Winning
We are very proud to say that our app was declared the "best lottery app" at the 2016 EGR Operator Marketing and Innovation Awards, our 4th award in the last 12 months.
Our app was ranked higher than offerings from Camelot, Health Lottery, Ladbrokes and the Irish National Lottery to claim this award.
While awards aren't everything, it's always nice to see your efforts validated, and it gives us the knowledge that we're providing our customers with the best lottery experience around.
Discover The Best Lottery App
Want to take your lottery experience to the next level? Try out our award-winning app today and discover a world of choice.
---