Lotto Winners 15 August 2017
Knock Out Combo Promotion
McGregor versus Mayweather: Is the Upset Really Possible?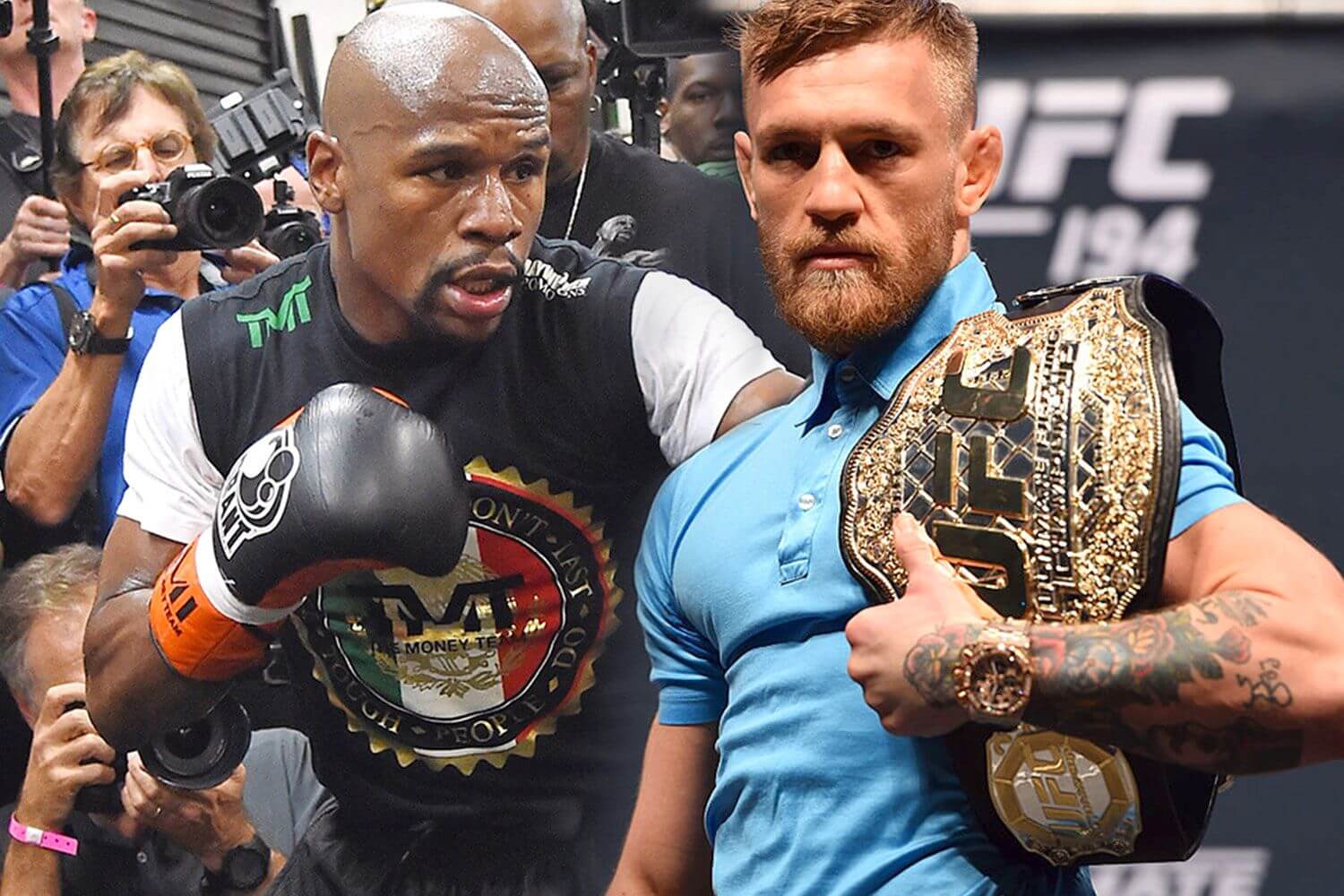 Watching yet another Conor McGregor training montage on Instagram, you can find yourself lulled into thinking that there might just be an upset on the cards. As the Crumlin native contorts himself into positions that many of us would require a fork-lift truck and a complicated system of winches to achieve, one's mind drifts to images of Rocky Balboa taking on the complacent Apollo Creed. Except, of course, that Conor's training camp has more of the Ivan Drago about it, with his underwater treadmill and 'movement coach' to hand rather than slabs of beef in a frozen meat locker. And no footage has to date emerged of the Irishman chasing poultry around a fenced enclosure, although he does do a pretty weird rubber-armed warm-up routine.
Meanwhile Floyd Mayweather is in the kind of shape that reminds all the other middle-aged men on the planet that they really should get down to the gym this weekend. He shadow boxes and pummels the heavy bag for media work-outs without looking terribly concerned about the upcoming fight. McGregor had those much-publicised sparring sessions with former two weight champion Paulie Malignaggi. Malignaggi has spent a whole career at the top of the game without getting the attention derived from that 'was-it-a-punch-or-a-shove' knockdown from McGregor. Certainly McGregor did land at least a couple of hefty shots on the former champ, which would have given fans of The Best Ever at least a glimmer of concern. The newbie has definitely improved since early – much clumsier - sparring footage was released.
Floyd's sparring has been done behind closed doors. One sparring partner by the name of Daquan Mays revealed that the undefeated champion was in excellent form, and that he (Mays) had taken a knee following a particularly brutal body shot. Of course, on paper this should be a no-contest. Floyd Mayweather Junior has an undefeated record of 49-0, having beaten boxers of the calibre of Pacquiao, Hatton, De La Hoya, Castillo, Cotto and Saul 'Canelo' Alvarez along the way. McGregor's boxing record reads 0-0, with an MMA Record of 21-3 as a professional. Right now the bookies are pricing Conor at 4 to 1, with Floyd at 1/5 with most companies. Privately bookmakers have conceded that McGregor's 'real' price should be closer to 40 to 1, but such has been the volume of bets on McGregor that they don't need to increase the odds.
That means that there are a lot of people out there who believe the boxing novice has a live chance. Even the boxing cognoscenti concede that the Irishman will have 'a puncher's chance' of a win. Mayweather has made a career out of not getting hit, but apologists for McGregor suggest that his unorthodox movement may unsettle the champ enough to allow him to land some clean shots. Smart money has Mayweather starting cautiously in the early rounds, and then forcing a stoppage in the mid to late rounds via an accumulation of body shots. Smart money has been wrong before though, and August 26th looks like breaking all records for pay-per-view boxing events.
To celebrate the big fight we are running a 12 day promotion in the lead up to the main event. You can earn £3 in Lottery Cash for every 'Knock Out Combo' you claim those 12 days. If you claim all twelve of those combos, you will have earned a total reward of £40 in Lottery Cash. The last two days – kind of like the last two 'championship rounds' in a boxing match – will offer £5 in Lottery Cash each day. Call it an extra reward for going the distance.
---