Lotto Knowledge 13 October 2016
They Come From A Land Down Under
Oz Lotto Statistics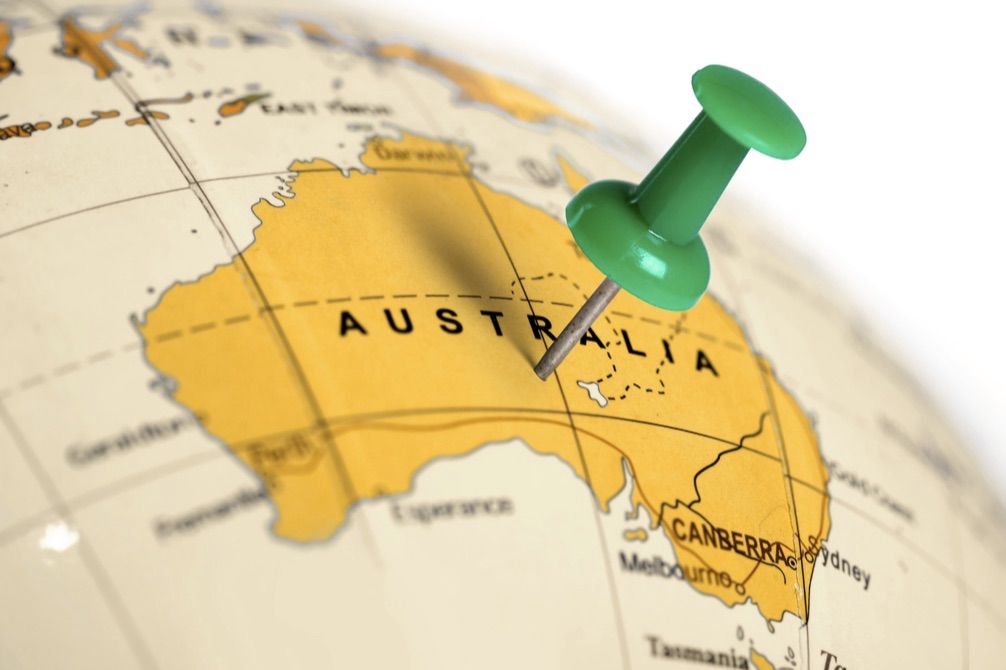 Australians love the lottery, and I mean really love it. When we made America's $1.5 billion jackpot available to Aussie punters (the first time ever by the way) over 100,000 signed up in the space of a few hours!
Unsurprisingly for a nation of lotto lovers, they have a fair few of their own.
Now, if you were a resident of the land down under you might not be able to enter all of these lotto jackpots, because there is no lone governing body for the draws, instead each state runs its own lotteries. Sometimes lottos run in multiple states, although frequently under different names and are organised by different operators.
Frankly, it's confusing as hell, and makes as much sense as the word 'drongo' or calling flip-flops 'thongs'. Luckily it's not relevant to you, because here at Lottoland we've made it nice and simple! Four Australian lotteries, which can all be bet on wherever you are!
Here's the roster: Monday & Wednesday Lotto, Saturday Lotto, the Oz Lotto and the Oz Powerball. Now for the stats break down.
Oz Lotto Statistic
| | | | | | |
| --- | --- | --- | --- | --- | --- |
| Lotto | Jackpot Odds | Estimated Jackpot* | Number Of Prize Tiers | Odds of Winning Any Prize | Cost Per Bet |
| Monday & Wednesday Lotto | 1 in 8,145,060 | £620,000 | 6 | 1 in 144 | £1.00 |
| Saturday Lotto | 1 in 8,145,060 | £1,200,000 | 6 | 1 in 144 | £1.00 |
| Oz Lotto | 1 in 45,379,620 | £10,000,000 | 7 | 1 in 87 | £1.50 |
| Oz PowerBall | 1 in 76,767,600 | £6,000,000 | 8 | 1 in 110 | £1.00 |
*Jackpots are based on ticket sales, and the figures quoted are subject to changes due to rollovers. Think of these as a rough guide, not gospel.
Both the Mon & Wed Lotto and the Saturday Lotto are 6/45 draws, meaning 6 matching numbers will win you the jackpot. Both cost just £1 to enter at Lottoland, and the jackpot odds of 1 in 8,145,060 are even better than the Irish Lotto's, which are 1 in 10,737,573.
Due to the fact the Saturday Lotto only has one weekly draw (on a Saturday, who guessed!) the jackpots tend to see more rollovers, and therefore bigger prizes.
What Is Australia's Biggest Jackpot?
It's no secret that low jackpot odds mean lower jackpots, and that's why the Mon & Wed Lotto and the Saturday Lotto don't generate many headline grabbing prizes.
So which Australian lotto does?
The Oz Lotto, a 7/45 draw, is the Oz lotto with the biggest jackpots. With a bet costing £1.50, and one draw per week, the top tier prize is often around £10 million. It also holds the record for the biggest jackpot in Australian history, $111,972,151. By the current exchange rate that comes to just under £70 million!
Don't Forget Powerball!
With Oz Lotto the undisputed king of big jackpots, and the Mon & Wed and Saturday Lottos providing a low odds jackpot, where does the Oz Powerball fit in all this?
Costing just £1, but with smaller jackpots than the Oz Lotto, it sits between the Mon & Wed and Saturday Lottos and the Oz Lotto in terms of jackpot winnings.
Where it stands out is the other prize tiers. With 8 on offer, including a generous second prize tier, the Oz Powerball gives players more ways to win than any other Australian lottery.
Of course Oz Powerball isn't on the same scale as the US version – which is available here at Lottoland – but it offers punters a great low cost alternative.
With the weekend fast approaching, what better way than to celebrate with a bet on the Saturday Lotto? With a jackpot of £2 million, and entry costing £1, it's a great chance to win big, for less!
---