Lotto Knowledge 13 October 2015
Classic Casino-Style Keno That's Affordable & Fun
Polish Multi Keno – Multiple Ways To Win!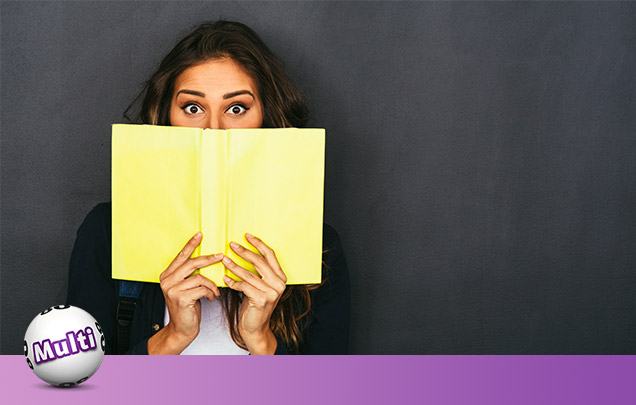 In this article we're going to look at the second of our new Keno jackpot to bet on at Lottoland. Previously we took a look at German Keno, now it's the neighbour's turn with Polish Multi Keno.
Money-Winning Multiplicity
Known as Multi Multi in its native Poland, Multi Keno is a classic casino-style Keno game with numbers from 1 to 80.
To bet pick up to ten numbers ahead of the draw. Draws are held twice daily (1pm and 8:40pm), and 20 numbers are drawn in total. (One of these numbers is also the Plus number, which we will discuss shortly.)
A standard ten-pick bet costs £1 but you can stake up to ten times that amount for a total of £10, in turn multiplying your potential wins by ten. So, for example, if you get ten numbers right you will win approximately £43,595.50. But with a 10x stake that win becomes £435,955.
To win even more you can bet with the added PLUS feature. This game costs double your stake, so if you stake just £1 and added PLUS your total will be £2. If you stake the max amount, £10, and enable PLUS you're total, meanwhile, will be £20.
The thing to remember here is that, although PLUS will increase your betslip price but will also result in significantly higher wins should your numbers come up.
Something Different – With Lots Of Ways To Win!
For over 19 years Polish Multi Keno has been delighting Polish players and now, for the first time, Lottoland brings this top lottery to UK shores for you to bet on! Multi Keno gives you lots of different ways to bet and win. Bet a simple ten pick for just £1 or liven things up by upping your stakes. Or, if you really want to skyrocket your wins enable the PLUS game.
In other words you can enjoy this game on multiple levels, as simple or as complex as you wish, with a little strategy, and a lot of luck, you could be well on your way to riches with Multi Keno.
---