Lotto Winners 19 September 2018
Still Only £2
The EuroMillionaire Superdraw is Coming!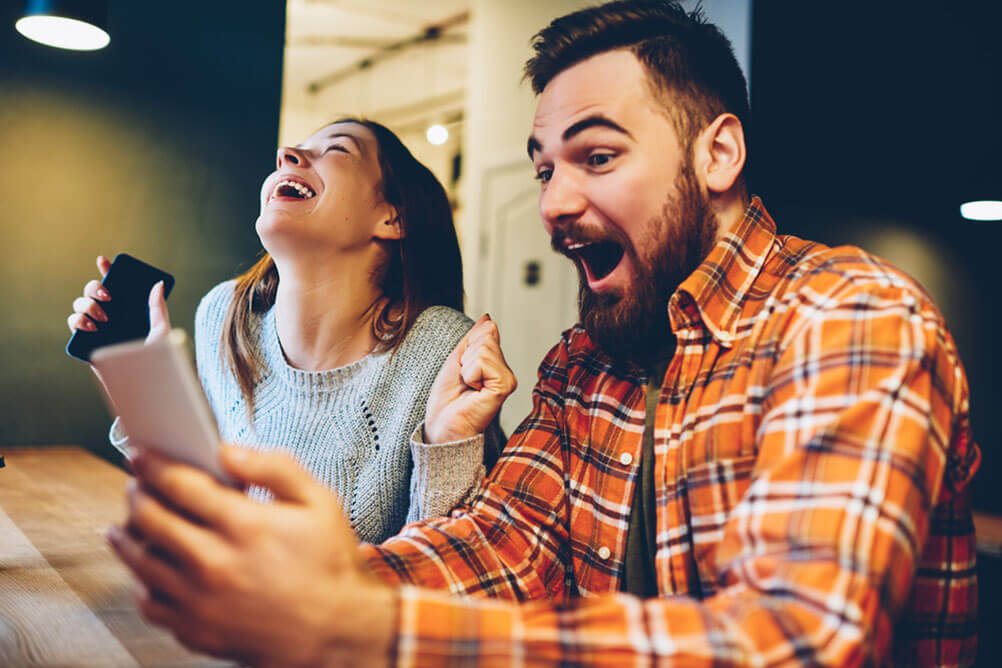 So why bet on EuroMillionaire? Well one very good reason is that the price of a bet on EuroMillionaire is just £2; that's 20% cheaper than the EuroMillions price of £2.50.
EuroMillionaire vs EuroMillions
Sometimes people get confused between EuroMillionaire and EuroMillions. When you place a bet on EuroMillionaire you are absolutely not betting on EuroMillions. For regulatory reasons we cannot offer bets on EuroMillions to our UK customers, which is why we created the EuroMillionaire and EuroMillionaire GO! products. EuroMillionaire takes 7 numbers from the Swiss Loto Express so those numbers will not be the same as the ones used in the EuroMillions draw.
EuroMillionaire gives you the exact same jackpots as EuroMillions, the exact same odds of winning, the exact same format, on the exact same days (Tuesdays and Fridays). No matter how big the EuroMillions jackpot gets – and that includes Superdraws – the EuroMillionaire product will offer exactly the same jackpot amount at Lottoland.
The main difference between the two is that EuroMillionaire bets cost just £2 (saving you 20% each time). This table shows a comparison between the two:
EuroMillions vs EuroMillionaire
EuroMillions
EuroMillionaire
Format
5 from 50 & 2 from 12 Lucky Stars
5 from 50 & 2 from 12 Stars
Odds of Jackpot Win
139,838,160 to 1
139,838,160 to 1
Odds of Any Prize Win
13 to 1
13 to 1
Maximum Jackpot
€190 Million
£200 Million
Cost
£2.50
£2.00
Draw Times
Tues & Fri 20:00
Tues & Fri 21:45
Draw Mechanism
Numbers from EuroMillions draw
Numbers from Swiss Loto Express draw
Company
Camelot
Lottoland
EuroMillionaire GO! Superdraw
The standard EuroMillionaire is not the only product at Lottoland being boosted by the September 21st Superdraw. That's because the jackpot of Lottoland's exclusive EuroMillionaire GO! virtual lotto betting game will be boosted to match EuroMillions on the same day. However, instead of having to wait until Tuesday or Friday evening to find out the results of the draw, EuroMillionaire GO! draws take place on the hour, every hour, all week long. That's 168 chances to win every week, instead of the two draws per week offered by EuroMillions.
Unlike EuroMillionaire, the price of betting on the outcome of EuroMillionaire GO! is £2.50, although that price will be £3 for as long as the Super Jackpot lasts. Numbers are drawn from a virtual random number generated draw to allow those draws to take place every hour – so they will not be the same numbers as for the EuroMillions draw. Our tables show more similarities and differences between EuroMillions and EuroMillionaire GO!
EuroMillions vs EuroMillionaire GO!: Similarities
EuroMillions
EuroMillionaire GO!
Format
5 from 50 & 2 from 12 numbers
5 from 50 & 2 from 12 numbers
Odds of Jackpot Win
139,838,160 to 1
139,838,160 to 1
Jackpot
€190 Million Maximum
Always Matches EuroMillions
Cost
£2.50
£2.50
While the similarities between EuroMillionaire GO! and EuroMillions are clear, there are also plenty of differences. One that makes a big difference to the odds of winning any prize is the fact that with EuroMillionaire GO! your stake is returned should you pick zero correct numbers.
EuroMillions vs EuroMillionaire GO!: Differences
EuroMillions
EuroMillionaire GO!
Draw Days
Tuesdays & Fridays
On the hour, Every hour
Draw Closing Times
7:30PM
5 Mins before the Hour
Operator
Camelot
Lottoland
Prize for Matching 0 Numbers
Nothing
Money Back
Odds of Any Win
1 in 13
1 in 2.1
Draw Mechanism
Numbers from EuroMillions draw
Numbers from random number generator
Tickets or Lotto Bets
Tickets
Virtual Lotto Bets
Sale Proceeds to Charity
Yes
No
Extra Millionaire Raffle
Yes
No
Why bet on EuroMillionaire GO!? Well this product boasts one unique feature that makes it especially good value. Normally getting zero numbers correct is bad news, but if that happens with EuroMillionaire GO! you won't lose out! That's because if you have zero correct numbers you get your money back, meaning that the odds of any win with EuroMillionaire GO! are an incredible 1 in 2.1 compared to the odds of 1 in 13 from EuroMillions.
Check out our EuroMillionaire GO! page to find out more about this fantastic virtual lotto betting game.
---