News & Stories 29 September 2015
Million Dollar Ticket Left In Pile Of Old Post
Woman Almost Misses Out On $1 Million Lottery Win!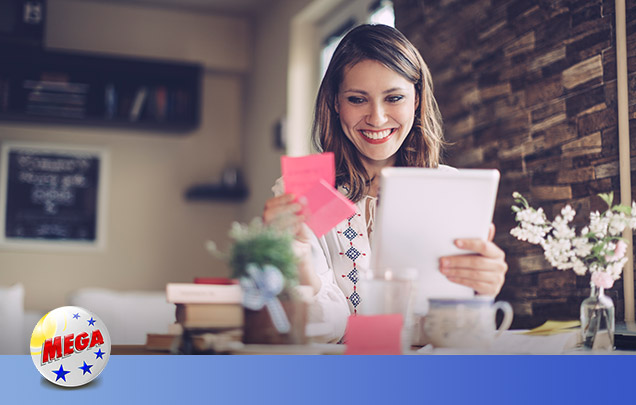 You come home, you check the post, it's jam packed with junk mail and other stuff that, after a long, hard day, you're more than happy to file under "later" so you can finally unwind and put your feet up.
Of course the problem with this is that it does tend to pile up sometimes. But I mean we've all been there right?
So I'm guessing this is exactly what happened to Linda Tuttle when she left her winning lottery ticket in a pile of old papers and letters for more than four months – completely oblivious to the fact that there was a million dollars sitting in her house!
It was only when she returned to the T&J Party Store, where she had bought the ticket, that she learned, again by pure luck, that a winning Mega Millions ticket had been purchased at the store but remained unclaimed.
Obviously something clicked and so Linda returned home and finally retrieved the winning ticket from a pile of old post and papers in time to collect her prize.
Tuttle, who used to host students on exchange from China, now plans to use some of her newfound fortune to go travelling and also plans visiting the students in China along the way. Other plans include a new car and fixing up her home.
Fortunes Lost Through Unclaimed Tickets
Of course not everyone is as fortunate. Time and time again we come across stories of people who have lost, misplaced or simply forgotten about winning lottery tickets. Operators claim that millions upon millions worth of lottery wins go unclaimed each year – don't let it happen to you.
One of the main reasons people bet with Lottoland is because of the security factor – simply put, since everything's digital there's no ticket to loose in the first place. You won't forget to check your numbers either, because we check them for you, and notify you of wins. So you can come home, leave that stack of papers on the hall table, put your feet up and relax knowing that we've got you covered.
Win Big On America's Supersized Lotteries
A million dollars sounds like a lot of money – and let's face facts, it is – but it's still just a drop in the ocean compared to how much America's massive lotteries pay out each week.
Linda Tuttle's win wasn't a jackpot, because MegaMillions jackpots are way bigger. This weekend's MegaMillions jackpot is no exception worth a massive £92 million.
America's other massive lottery, PowerBall, meanwhile boasts a jackpot worth a staggering £198 million!
Both cost just £2 to bet on here at Lottoland and, who knows, you might well find yourself getting a message from us congratulating you on becoming Lottoland's newest multi-millionaire!
---