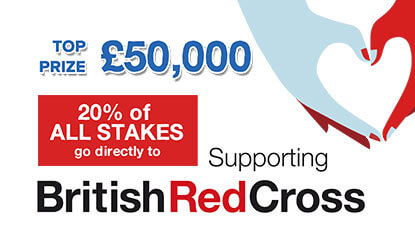 Play this exciting scratch and 20p of every £1 you stake will go directly to the British Red Cross. With your support, their services can continue to provide critical support for the most vulnerable people when crisis strikes, whoever and wherever they are. So, scratch your way to £50k and support a fantastic charity as you do it!
Return to player rated at 51.2%.
Odds: 1 in 3.6
This scratchcard is no longer available for purchase. Take a look at our other great scratchcards.