19 January 2016
Double The Money With PowerPlay
Lottoland Player Scoops $2 Million USD on PowerBall
Last week was without a doubt the most frantic week in lottery history. America's PowerBall lottery had already become the biggest jackpot ever. Having not been won the previous weekend it proceeded to roll over once more to top £1 billion! It was also quite a hectic week for Lottoland, to say the least. Unprecedented demand put a huge strain on our servers at peak times and then, after the draw, we learned we had a PowerBall winner of our own.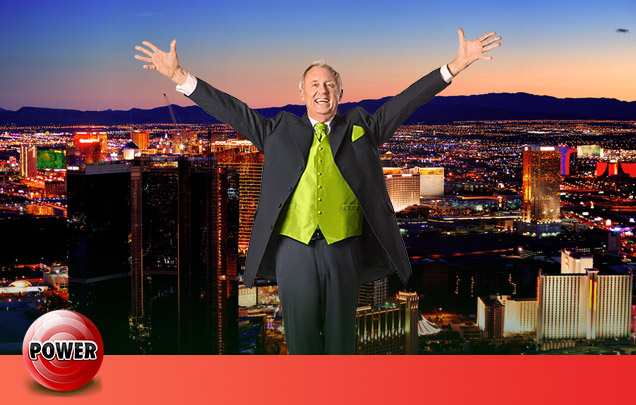 It's barely been a month since we announced our last big win, where a syndicate of five won the top prize on the Spanish Christmas lottery, El Gordo, worth €4 million, or just over £3 million. The syndicate came from the city of Wolfsburg, in Germany, famous for being the home of Volkswagen.
Fast-forward just over three weeks and we have another big win, this time on PowerBall. The winner was one number shy of winning the jackpot, by managing to get all the regular numbers correct. So instead he won the tier two prize, worth $1 million, or, at current rates, approximately £701,436.
Except this player was shrewd enough to also enable the PowerPlay feature – which multiplies the amount of any jackpot wins when you bet. In this draw the multiplier was 2x, meaning the winner doubled his win to the tune of $2 million US!
Our winner, Mathias, is in his mid-thirties and comes from Hannover, Germany. It marks the second big win for Germany, where a huge number of Lottoland players reside, in less than a month.
His decision to use the extra PowerPlay feature was made on a whim, "I thought, what the hell?" The result, an extra million US dollars!
"We're still coming to terms with it, it's such a huge change to our lives. My mother, in particular, is overwhelmed by the good news, she's cried at least twice already!"
As for his other plans, he's told us that he's always dreamed of owning a home in Scandinavia and that also plans to take his brother out for a few celebratory beers. "It feels very good to be a millionaire!"
UK PowerBall Winners
Closer to home we're also proud to announce that we've also had two successive tier 3 winners from the UK. The first player won £34,000 on the day of the big historic draw. Then, the following weekend draw, we had yet another UK player also win £34,000!
The Big Jackpots Keep On Coming…
At Lottoland we bring you all the biggest and best lotteries to bet on in the world – not to mention all the biggest jackpots! This week's PowerBall is an impressive £35 million, while its stateside rival, MegaMillions, is worth £21 million.
But the biggest lottery jackpot this week comes from this side of the Atlantic. Following successive rollovers our old favourite EuroMillions boasts a jackpot this Tuesday worth £68 million! Start betting today and you can be in with a chance of banking this epic jackpot.