> Safer Gambling
Safer Gambling – You're in safe hands
Having a flutter on Lottoland's huge selection of lottos, scratchcards and slot games can be a lot of fun! However, it's our number one priority to keep you safe when you play with us. That's why we wanted to tell you a little bit more about Safer Gambling at Lottoland.
Safer Gambling means staying in control, keeping on top of the time you spend playing and never spending more than what you can afford. Win or lose, we're here for you, and we have a range of tools on hand, should you ever need them. We'd definitely encourage you to take a look! You'll be able to find some top tips in this section, along with links to great organisations who are there to help. Be sure to check them out, and if you want a chat right now, just say "Hi" to our Support Team here.
---
Safer Gambling Tools
Deposit limits
Control your spending by using our deposit limit tool! You can set a daily, weekly or monthly deposit limit. Any decrease to your deposit limit will be implemented straight away. However, any request to increase your limit will initially undergo a 24-hour cooling off period. You will then need to re-confirm the increase thereafter; under the Deposit Limits option. This gives you some time to review your decision.
Getting there: My Account > My Profile> Deposit Limits > Click Edit > Choose amount and save.

Or click HERE
---
Time – OUT
Feel like you're in control of your gambling, but want to take a break? Then call for a time-out. Choose a time period between 24hrs, 1 week or 1 month and you won't be able to re-open your account until your selected time period is over.
Getting there: : My Account > My Profile> Click Edit on My Account and Safer Gaming Status > Select Temporary Suspension > Select time period and submit

Or click HERE
Reality Check
Control the amount of time you spend playing by receiving an alert when you hit the time limit set. This "Reality Check" reminder will give you three options: Continue play, Exit or Review your account history to make a more informed decision on your next step.

Please Note - Live Roulette (Including variants: Double Ball, Speed, Auto-Roulette and Immersive), Live Blackjack, Live Casino Hold-Em, Live Baccarat (Including variants: Squeeze, Control Squeeze), Live Ultimate Texas Hold 'Em, Live Three Card Poker, Live Caribbean Stud, Live Money Wheel (Dreamcatcher) use their own Reality Check feature, which is set at a default 30 minutes.
GAMSTOP
If ever you feel as if your gambling is becoming too much to cope with, GAMSTOP is a 3rd party option that lets you restrict your online activities across all registered operators. Please find more information on GAMSTOP HERE.

Self–Exclusion
If you think your gambling is getting out of control, we recommend self-exclusion. This option allows you to exclude yourself from our services for a period ranging from 6 months to 5 years. We'll process your request and send you confirmation as soon as possible. Once your account is self-excluded, you won't have access to your account and we'll also take reasonable steps to ensure we remove you from our marketing databases; as well as blocking registered payment methods. Any request to extend your current self–exclusion can be made by contacting our support team HERE. Should you want to return from a self-exclusion once your chosen time period has ended, just reach out to our Support Team. A 24-hour cool–off period will follow.
Getting there: My Account > My Profile > Account and Safer Gambling Status > Edit to change your account status and submit

Or click HERE
Safer Gambling – Self Assessment
1. Do you find that you are becoming preoccupied with past gambling successes?
2. Do you find that you need to increase the amount of money you gamble to achieve the same enjoyment and excitement?
3. Have you recently tried to stop gambling but were unsuccessful?
4. Do you become moody or impatient when you are cutting down how much you gamble?
5. Do you ever use gambling as a way of ignoring stress in your life or to pick you up when you feel down?
6. Do you ever try to win back the money you lost by increasing the size or frequency of your wagers?
7. Do you ever hide how much or how often you gamble from significant others?
8. Have you ever committed fraud or theft to get money to gamble with?
9. Has gambling ever ruined a personal relationship or an occupational or educational?
10. Have you ever stolen/borrowed money to relieve your gambling habit?
If you have answered yes to any of the above questions, do not hesitate to speak to one of our dedicated support team members HERE.
Alternatively, please visit the available professional support networks.

Support Networks
We know that problem gambling can affect lives. If you, a friend or family member suffer from gambling-related issues, we strongly recommend you contact one of our support organisations.
Gamcare - Expert services which are confidential and non-judgemental for those suffering from gambling related harm.

BeGambleAware - Offer free, confidential help for anyone who is worried about their or someone else's gambling. Should you need urgent help you can reach the National Gambling Treatment Service here - available 24/7 for advice and help finding the right support.

Gamblers Anonymous - Gamblers Anonymous is a fellowship of men and women who share their experience, strength and hope with each other so that they may solve their common problem and help others do the same.

Take Time to Think - Take Time To Think is a national campaign to encourage the routine use of gambling tools as part of a safe and responsible gambling experience. It is aimed at everyone across the country who bets, plays or gambles online or in arcades, betting shops, bookmakers, bingo halls and casinos.


Device-Block Options
If you know gambling isn't for you, you can prevent access to gambling sites on individual devices. Here are a few sites that can help you do that:

www.betblocker.org
BetBlocker is a registered charity offering a free service to help support people anywhere in the world. It is not just for those who need to stop gambling. It's about managing your gambling responsibly.



Underage Protection BetBlocker also offers the option to install Parental Controls, allowing you to restrict access to both gambling and other adult content whilst your children are using a device.
Lottoland carries out its verification checks across all customers. Should anyone under the age of 18 be found gambling, their Lottoland account will be closed and any winnings will be forfeited.

We have strict measures in place to avoid people under 18 from gambling with us, but we can't stop them getting hold of your device! If that's likely to be a problem for you, there are also specific sites to prevent this. Try these out for size: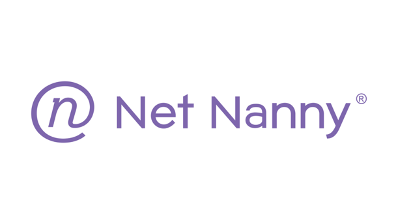 PLEASE NOTE: Lottoland does not accept liability for any 3rd party software.