Lotto Winners 17 May 2016
They Never Seemed Possible, Until Now...
10 Things More Likely Than Leicester Winning The League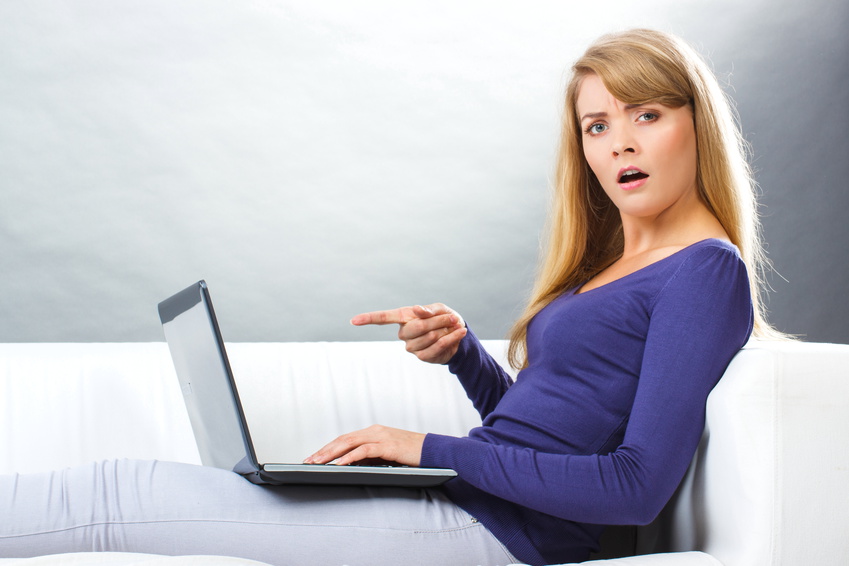 (All odds taken from various leading bookmakers)
Proof Of Alien Life To Be Found By 2017 (100/1)
Despite aliens predominately appearing to bewildered people in the American Midwest, the bookies place the odds of definitive proof to appear by 2017 at a surprisingly low 100/1.
We can assume that to pay out we'd have to have televised footage of Obama shaking hands with an actual alien, and submitting grainy homemade footage of lights near Area 51 won't be enough to claim your winnings.
Jamie Vardy To Star In The Next James Bond Movie (500/1)
Although deadly up front for Leicester, whether Jamie could replicate that for Her Majesty's Secret Service remains to be seen. With Champions League and international football on the horizon, combined with Vardy's lack of acting experience (he's not even been an extra in The Bill) it's a long shot, even for the in-form striker.
Simon Cowell To Be The Next Prime Minister (500/1)
A country electing a TV personality and businessman into its most important position? You must be absolutely mad, that would never happen.
Political heavyweight Amanda Holden has thrown her support being Cowell, but the music mogul has distanced himself from a bid for Number 10, insisting he is quite happy with his other projects.
Loch Ness Monster Being Discovered (500/1)
Over the years dozens of searches have been made for Nessie, yet the wee beastie has remained more than elusive, even when confronted with some of the world's most sophisticated technology.
In 2003 a BBC documentary declared that following exhaustive efforts, they had conclusively proved the Loch Ness Monster did not exist.
Dean Gaffney To Win An Oscar (1000/1)
Harsher critics out there might suggest Dean's acting days aren't what they used to be, with the former EastEnders star rarely appearing on the box anymore.
This hasn't stopped bookmakers speculating on his odds on winning an Oscar, but with no film adaptation of EastEnders in the pipeline, and no other major roles on the cards, the 1000/1 odds look a little kind if anything.
Sir Alex Ferguson To Win Strictly Come Dancing (1000/1)
The Manchester United icon stepped down to spend more time with his wife, despite maintaining strong ties to the club. Never one to covet fame, his inclusion in the flamboyant Saturday night dance-off would be more than a little unlikely.
Should he win however, David Moyes and Louis van Gaal are expected to feature in subsequent series, and do a much worse job.
Robert Mugabe To Win A Nobel Peace Prize (1000/1)
Mugabe certainly has his detractors, and with numerous accusations of torture, systematic violence, intimidation, vote rigging, voter intimidation and countless other things not typically seen on the resumé of Nobel Peace Prize winners.
Although he was recently awarded with China's Confucius Peace Prize, their equivalent of the Nobel Peace Prize.
Elvis Presley Still Alive (2,000/1)
Despite a wealth of ailments, including glaucoma, high blood pressure, liver damage, and an enlarged colon, many believe The King faked his own death and went into hiding to escape the spotlight. He was reportedly spotted doing grocery shopping in 1988, and swimming in his Graceland pool months after his death.
Despite this compelling evidence… As comedian Frankie Boyle said, if you are going to fake your own death, you're not going to stage a number 2 related heart attack, instead you'd opt for something a little more heroic.
David Cameron To Become The Next Aston Villa Manager (2,500/1)
According to bookies British Prime Minister was twice as likely to take over at Villa (or was it West Ham?) than Leicester City were to clinch the 2015/16 title.
The "lifelong" Villa fan may have been in the running for the Villa job, but with a country to run it seems as though The Villains will need to look elsewhere for their next manager.
The Pope To Sign For Rangers (4000/1)
Now 79 years old, many would suggest the Pope's chances of a football career are all but over, but that didn't stop the bookies setting odds on him trading the Vatican for Glasgow. Despite Leicester's heroics, it's probably a bit early to get your 'P. Francis' Ranger shirt made up. But then God does move in mysterious ways.
Feel like luck is on your side? Lottoland's PowerBall jackpot is up to a staggering £319 million, so don't forget to bet on the draw today.
---