Lotto Knowledge 07 July 2016
Everything You Need To About This Giant American Lottery
How To Bet On MegaMillions In The UK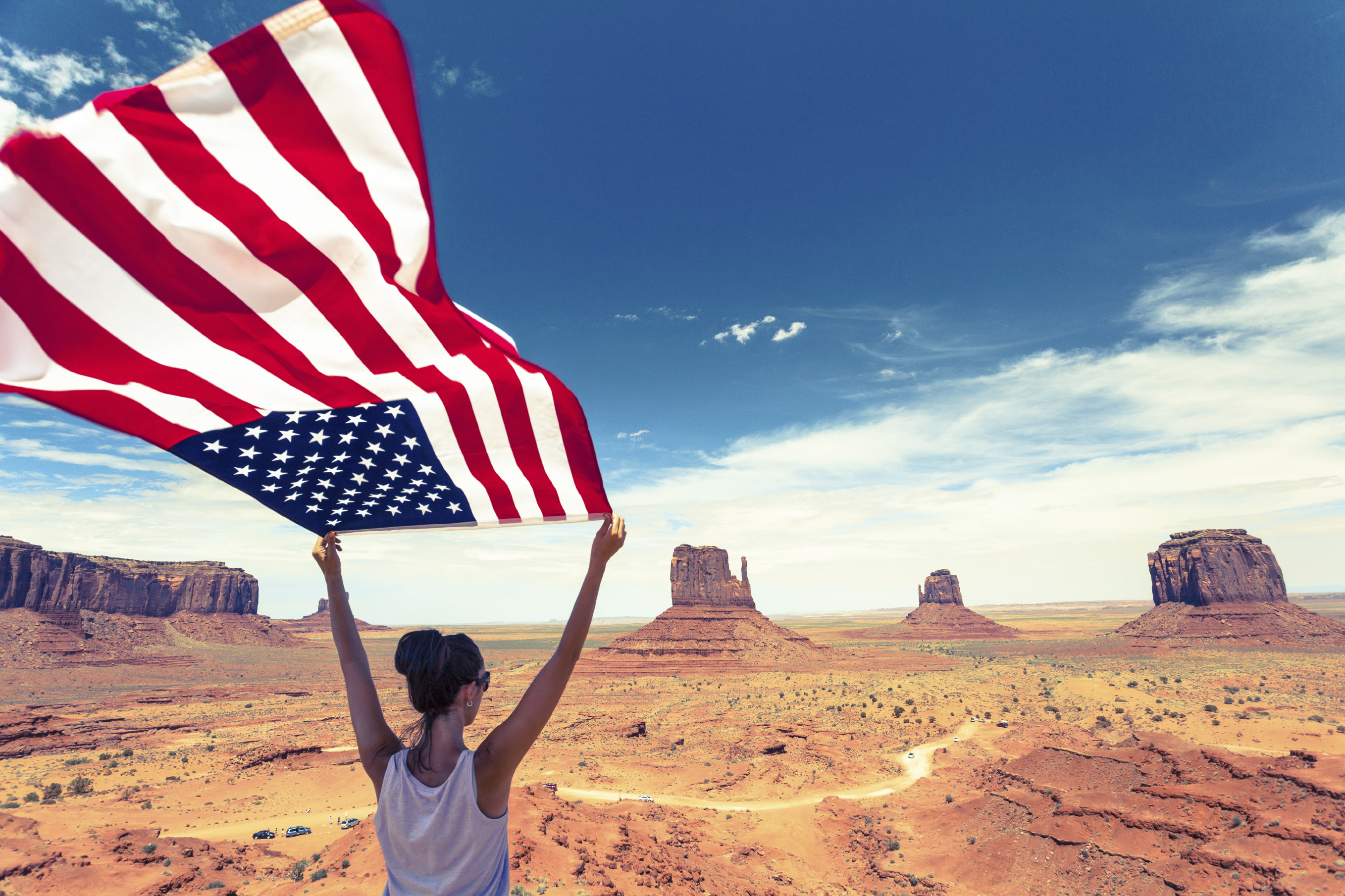 A perfect storm we described it last Friday, and, with still no winner, the storm's growing in size and gathering momentum. We're expecting it to hit our side of the Atlantic very shortly, making headlines as it goes, but just remember – you heard about it first at Lottoland!
Spurred on by strong sales over America's July 4th weekend, always a peak for lottery sales, this weekend will see the third biggest MegaMillions jackpot of all time. This jackpot is the seventh jackpot ever to top half a billion dollars and also the seventh biggest lottery jackpot of all time.
What is MegaMillions?
MegaMillions is a massive record-breaking American lottery encompassing the majority of US states. Until quite recently it was the lottery jackpot world record holder, however it was knocked off the top spot in spectacular fashion when rival multi-state lottery, PowerBall, grew to over $1.5 billion, to become the biggest lottery jackpot of all time.
Can I Take Part In MegaMillions Outside The US?
You have to be a US resident to buy a ticket to the main draw, something that online ticket sellers tend to gloss over...
Lottoland however, is different. We give our customers the chance to bet on a huge range of international lotteries, which of course includes the MegaMillions draw.
Entering MegaMillions Online
You can enter MegaMillions online in the UK by betting on the results with Lottoland. With Lottoland we pay out all winnings direct, and our payment guarantee is backed by major multinational insurers, who also work with the world's largest financial institutions. This means that however much you win, you'll be paid, and generally far quicker than the US lottery can manage.
Still not enough?
Well, you know about our exclusive DoubleJackpot feature right? All it takes is a single click or swipe and you'll be eligible to win TWICE the existing jackpot.
Currently that equals £784 million and, since we estimate this jackpot is going to rise, swiftly and dramatically, you could well find yourself waking up a billionaire!
How To Bet On MegaMillions
It's easy to bet on MegaMillions:
Pick five numbers from a range of 1 to 75 (or press Quick+1 for a quick pick).
Next select a MegaBall number from a range of 1 to 15.
Review and select your additional game options (optional)
Then click the BET NOW button when your ready
Proceed to the checkout to complete your transaction.
Tips On Winning MegaMillions
Of course, like we always tell our players, there's way more to winning than just jackpots. And, as you might expect, MegaMillions second and third prize tiers are so big that they can regularly eclipse smaller European jackpots.
This is particularly true when you engage the additional MegaPlier option which multiplies non-jackpot wins by up to 5x!
This option costs just £1 extra, considerably increasing your chances of a big win!
An All-American Record Breaker
January's massive PowerBall jackpot didn't appear to be anything out of the ordinary. Well, not out of the ordinary for an American jackpot at any rate. £262 million, hardly anything to be sneezed at, but then it started growing – and how!
For the next draw it was £397 million, an increase of over £130 million. Then, three draws in, it practically doubled, to reach £703 million. Then, on the second week – BOOM! Three American winners shared in jackpot worth over £1.9 billion – the biggest such jackpot in all of human history.
Before that MegaMillions held the title and, with that epic £506 million jackpot dating back to March 2012. Once again the jackpot grew in size at an astonishing rate, more than doubling in size in the space of a week, and again the jackpot was shared by three American winners.
So, could it happen again? Could we see a PowerBall-beating jackpot? Could MegaMillions therefore regain its title as world's biggest jackpot record holder?
We certainly think so.
So all the more reason to get in on the action NOW! The bigger this gets the more tickets will sell and the higher the probability that the jackpot will finally be won. That's why we recommend using our exclusive JackpotHunt feature. To enable it just click on the Hunt field under the number selection area to set up an auto-renewing feature whereby you'll be entered into every upcoming draw until the current rolling jackpot has been won!
Your next chance to bet on it is this Saturday, so don't miss out, realise your American Dream with this incredible €459 million MegaMillions jackpot!
---