Lotto Knowledge 08 January 2016
American Lottery Passes $800 Million Mark
The Biggest Lottery Jackpot Of All Time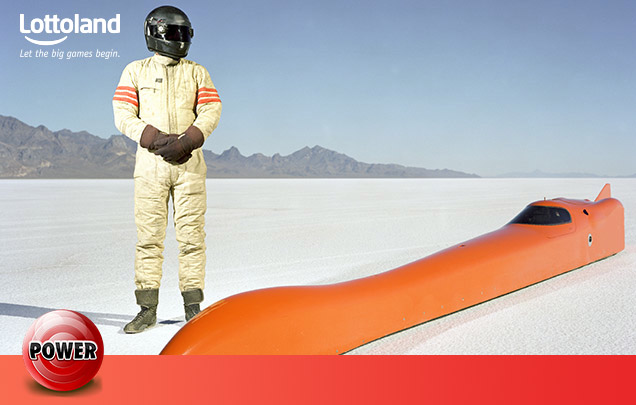 UPDATE, Friday 8th January, 2016 at 17:45:
There's just no stopping it! Huge demand has smashed all initial expectations driving the new jackpot ever higher. It's just reached $800 million mark, which, at current rates, puts at just over £551 million. So not only is this the biggest jackpot in lottery history, it's also the first time UK players have been offered the chance to bet on a jackpot worth over half a billion pounds!!!
America is in chaos! But let's not call out the National Guard just yet!
It's not the sort of chaos that political blowhards like Donald Trump are loudly denouncing. Rather it's the sort of in-store chaos that occurs when there's a massive lottery jackpot – multiplied by 700 million!
Think Black Friday stampedes on steroids. According to the Washington Post the state of Virginia alone is expecting to sell around $21,600, or £14,798, worth of lottery tickets every minute!
So, if that's truly the case they've just sold around £887,800 worth of tickets in the past hour. And that's just one state, and not even a particularly big one by US standards. There are 43 other participating states plus three other US territories all clamouring for their chance to become super rich.
Only one week into 2016 and we're already witnessing the biggest lottery event of the year!
Canadians Invade To Bring Home The Bacon
Of course it isn't just Americans who want to win big. Their neighbour to the north is amassing along its border as Canadians swarm southward hoping to sprinkle some snowflakes on the American Dream. Online ticket sellers are also seeing a massive boost in sales from eager Canadian players.
The World's Biggest Ever Jackpot – Only At Lottoland
Online lottery ticket sales are a bit of a grey area, however. This is why, for ease of payment, and to enjoy the jackpot value in full, you're much better off betting on the results online.
Lottoland is the only place where you can win this massive PowerBall jackpot in full. We pay out direct, with all wins backed by major insurance underwriters to guarantee payments. We're also fully licensed by the UK Gambling Commission.
So this weekend take your cue from our cousins across the pond and THINK BIG!
Instead of paying £2 to play the UK Lotto, your £8 bet could well end up winning you over £479 £551 million!
With so many people clamouring to win this record-breaking jackpot this could well be your last chance! Still, just to be sure why we recommend you enable our JackpotHunt feature, which will re-enter you into each draw until the jackpot is won. If it isn't won this weekend it will be the first jackpot in history to reach $1 billion US, or over £685 million!
Either way, you won't want to miss this Sunday's historic PowerBall draw!
---