Lotto Winners 27 February 2018
Win Instantly With Lottoland
Best Scratchcards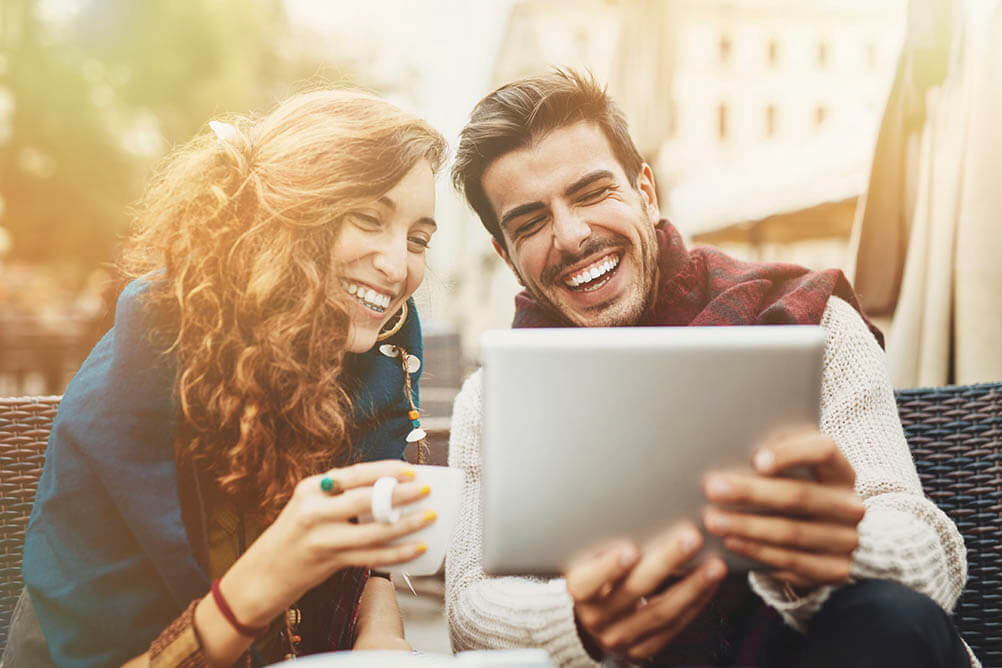 Take a look at ten of the most popular online scratch cards available today at Lottoland. We have already had lots of British scratchcard winners at Lottoland and we are always hoping to welcome more Lottolanders to the scratchcard winners' club! There is a great variety of different online scratch cards available at Lottoland, with more being added all the time. Whether you just want to play for a few pence or you prefer to aim for that million pound win, there is an online scratchcard to suit you.
Best Online Scratch cards
Name
Card Price
Prize Odds
Jackpot
Elephant Scratchcard
£0.05
1 : 3.6
£500
777 Scratchcard
£0.50
1 : 3.52
£7,777
£100,000 Cash
£1
1 : 3.1
£100,000
Fruity Flurry
£0.80
1 : 2.24
£50,000
33 Chances
£2
1 : 3.55
£20,000
10 Lucky Years
£2
1 : 3.46
£5,000pm for 10yrs
Everyday Payday
£2
1 : 3.5
£1,500 a day for 1yr
Instant Millionaire
£4
1 : 3.25
£1 million
Dreamcar: Ferrari
£10
1 : 2.5
Ferrari + £50,000 Cash
As you can see there are is something for everyone when it comes to online scratch cards at Lottoland. The list above clearly demonstrates that not all scratchcards are the same, and can differ greatly when it comes to cost, odds of winning and the prizes at stake. Whether you are interested in a low-cost option like the 777 Scratch Card or want to shoot for prizes in the millions, you will have plenty to choose from at Lottoland. Note that the odds displayed on the table above refer to the odds of winning any prize from your scratchcard.

33 Chances
33 Chances does exactly what it says on the tin, giving you 33 chances to win a prize. Tickets are just £2 a go, giving you a great value online scratchcard with an impressive top prize. To win all you need to do is reveal 3 winning numbers from the 9 available. However, that isn't all, in the extra chance area you can increase their winnings by up to 10 times. So for example you could reveal three £10 symbols and a x10 multiplier to take your total win up to £100. There are 33 different prize tiers which offer prizes ranging from £2 to £20,000. With 1,000,000 33 Chances scratchcards released at a time, the odds on scooping that 20k prize are 1:1,000,000.
£100,000 Cash
With a name like £100,000 cash you know exactly where you stand, as that is how much is on offer from this very popular online scratchcard. There are 10 different prize tiers, a potential £100k cash jackpot and just £1 to enter, which means that there is a total of £1.8 million up for grabs. Simply match 3 numbers from a possible 9 to win a prize, with the lowest being a free card and the jackpot a cool £100,000. The theoretical return to player on this scratchcard is set at 57.50% and 1 in 3.1 cards wins a prize.

Instant Millionaire
Much like the £100,000 cash scratchcard, Instant Millionaire is pretty clear about what's on offer. Scratch to reveal three jackpot symbols and guess what? You're an instant millionaire! There are 10 prize tiers, with winners matching 3 symbols, ranging in value from a free card symbol up to that million-pound jackpot. Besides the big prize, there also a £100,000 cash prize up for grabs, along with five prizes of £10,000 each among the lower tier wins. Each card is priced at £4, and the Instant Millionaire has long been one of the most popular scratchcards at Lottoland.

Fruity Flurry
One of the best value online scratchcards at Lottoland, a Fruity Flurry scratch card costs just 80p and offers you the chance of winning up to £50,000. The symbols here bring to mind a classic slot fruit machine, and if you can match three fruity symbols you will win a prize. Apart from the top award there are two prizes worth £20,000 each and three more for £5,000 each to be won, as well as a number of lower tier prizes.

10 Lucky Years
Priced af just £2 per card, the jackpot prize for the 10 Lucky Years scratch card is an awesome £5,000 a month for a decade. The prospect of such a healthy amount making its way to your bank account every month for ten years is why this card has proved to be so popular. The lower tier prizes are very generous as well, with 2x £50,000 prizes to be won as well as no fewer than ten prizes of £5,000 each.

Elephant Scratchcard
The elephant may be the biggest beast out there, but you can buy an Elephant scratchcard for the tiniest of investments. It only costs 5p per card, and let's face it, in this day and age there is not a whole lot you can buy for five pennies. You won't become a millionaire from this scratchcard, but the £500 top prize is still a massive return on such a minimal bet. There is a 1 in 3.6 chance of winning a prize from this card, so just scratch to try and reveal three of the same symbols. If you just want to have a little fun without risking too much cash, then the Elephant Scratchcard is a perfect choice.

Dreamcar Ferrari
Get your motor running and gear up for the chance to win a fabulous Ferrari 488 GTB plus £50,000 in cash. That's the top prize on offer from this scratch card, though you can take the cash award of £300,000 if you prefer. And if you're thinking that nobody ever wins a car from these scratch cards then you should check out our winner's story about the Londoner who won the top prize on the Dreamcar Porche card. There are ten different prize tiers to be won, ranging from that top prize down to £5, with cards costing a tenner each and a very generous 1:2.5 prize winning ratio.

Everyday Payday
How would you like to wake up every morning for a whole year knowing that another £1,500 is being deposited to your bank account? That's the prospect on offer if you try out one of our popular Everyday Payday scratch cards. Each card costs just £2 and if you match three Everyday Payday symbols you are in for a very good year! Besides the big award there are more than 1.7 million prizes to be won from this attention-grabbing online scratch card.

777
The clue is in the name when it comes to what's on offer from this card. For every batch of 1,000,000 cards, there are 7 lucky tickets with a £7,777 top prize, and at the end of 2017 we were able to congratulate our latest 777 scratchcard winner. 777 offers another low cost option from Lottoland, with a single card costing just 50p. With 8 different prize tiers, ranging from 25p to the big £7,777 prize there are loads of ways to be a winner with this one.
If instant wins are your thing, or you want to experience a different thrill from your regular lottery bets, make sure to check out our scratchcards page and get full access to our every increasing selection of cards. We've only scratched the surface (sorry) with the selection above, and you will find plenty more options on the main scratch card page.There is something to suit everybody, whether you prefer to bet with pennies or pounds, so check it out today and scratch that itch!
---