knowledge 29 November 2016
Prepare Yourself For The Biggest Lotteries Of 2017!
Christmas Lotteries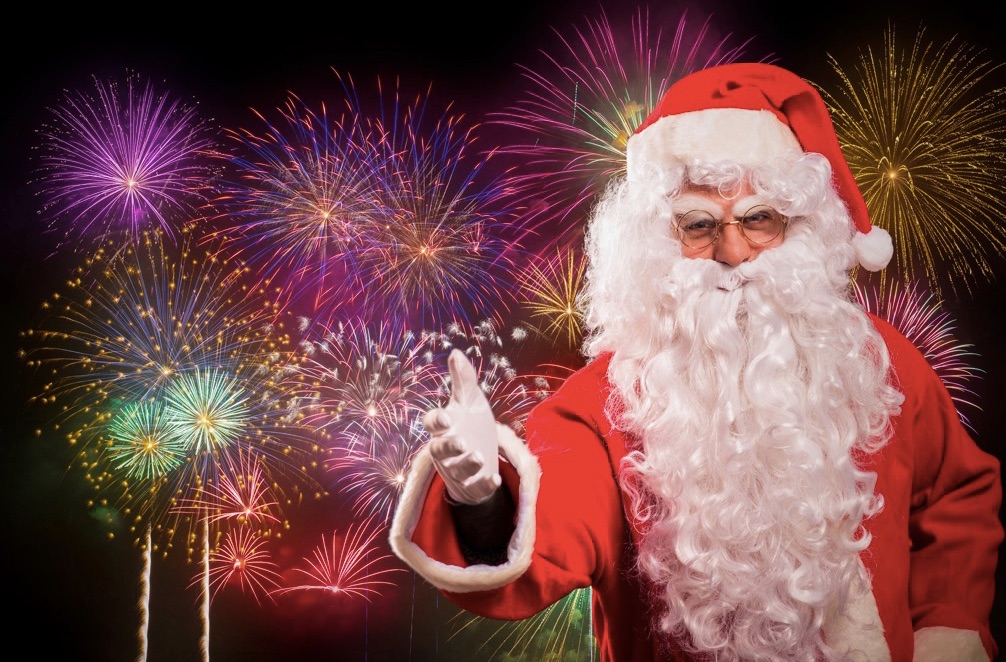 Giant annual lotteries come in all shapes and sizes, but one thing is for sure – they offer insane jackpot prizes.
Some of these colossal lotteries only take place once a year, like the record-breaking Spanish Christmas Lottery, others are special one off draws, provided by your favourite weekly lotto.
Of course, here at Lottoland you can bet on them all.
The Spanish Christmas Lottery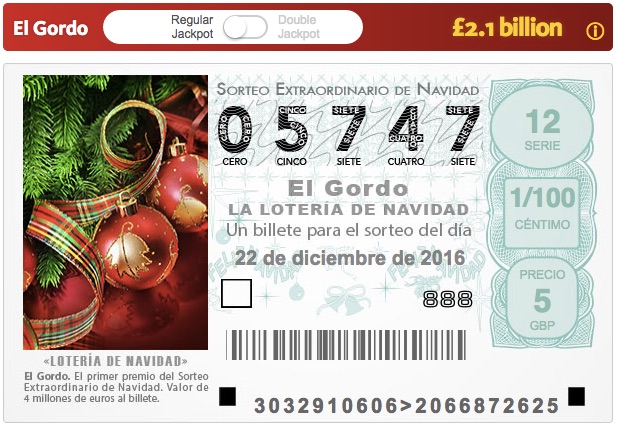 Once a year, just a few nights before Christmas, Spain comes together in anticipation to watch the famous El Gordo draw. With a prize pool of over £2.1 billion, the Spanish Christmas Lottery spreads wealth amongst hundreds of Spanish people every year.
Unlike traditional lottery draws, which generally pay the largest prize to one lucky winner, the El Gordo prize is designed to go to numerous ticket holders, meaning dozens, if not hundreds of players can become a millionaire through the draw.
To discover more details on this Spanish institution, check out our history of El Gordo, and look at our betting guide to find out how you can bet and win your share of the £2.1 billion jackpot!
El Niño Jackpot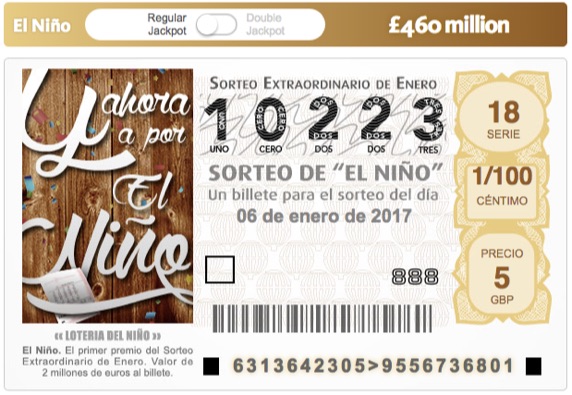 Miss out on the El Gordo jackpot? Have no fear, the El Niño jackpot offers you another chance at a big money prize.
El Niño is seen by many as the 'little brother' of El Gordo, and it's easy to see why. Firstly, the jackpot is also Spanish, and happens two weeks after the Spanish Christmas Lottery draw.
While the jackpot pool is "only" £540 million, the draw is very similar in format to its older brother's – meaning there are plenty of prizes to be won.
Mega 2017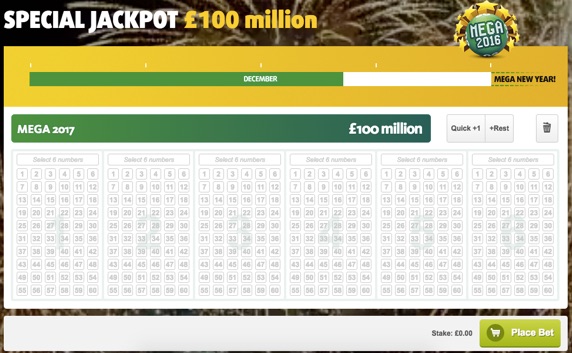 Want to finish 2016 with a bang? Forget fireworks, Mega 2017 is the lottery for you.
Exclusive to Lottoland, on December 31st we're giving you the chance to bank £100 million on this incredible Mega Sena draw.
With jackpot odds of just 1 in 50,063,860, it's almost three times easier to win than EuroMillions (which has jackpot odds of 1 in 139,838,160) and a jackpot that is twice as big!
Have a look at our Mega 2017 lotto page for full details and betting options!
Which Lotto Is Right For Me?
We know some of you will tuck into all three of these amazing annual lotteries, but for others it's best to stick with just one. That's why we've put together this handy comparison so you can see how they stack up:
| | | | |
| --- | --- | --- | --- |
| Lottery | Jackpot Odds | Prize Money | Cost Of A Single Bet |
| El Gordo | 1 in 100,000 | £4 million | £4.99 |
| El Niño | 1 in 100,000 | £2 million | £4.99 |
| Mega 2017 | 1 in 50,063,860 | £100 million | £5.00 |
| EuroMillions | 1 in 139,838,160 | £50 million (see below for more details) | £2.00 |
Don't forget with both El Gordo and El Niño you can choose different shares. The bigger the share you buy, the bigger the amount of prize money you win.
EuroMillions - Guaranteed £50 Million Jackpot
You may have noticed our EuroMillions jackpot is fixed at £50 million, and no, it's not an error on our website!
For the final two months of 2016 we're offering a EuroMillions jackpot of £50 million, MINIMUM! So, with bets costing just £2, and the biggest EM jackpot around, you'd be crazy to miss out on this festive fiesta.
Lottoland: A World Of Choice
We comb the world for the very best lotto jackpots, giving you a whole world of choice, and this Christmas we're giving you three ways to win big with these amazing annual draws, on top of our exclusive EuroMillions offer.
Whether you want to take home your share of the £2.1 billion El Gordo jackpot, a chunk of the El Niño prize pool, or bank the incredible £100 million Mega 2017 jackpot, you can try your luck right here at Lottoland.
Plus, if you don't fancy leaving your comfort zone, there is always our exclusive EuroMillions offer.
Merry Christmas to you all!
---