02 December 2015
Everything You Need To Know About El Gordo
How To Bet On The Spanish Christmas Lottery
You've heard the name, now it's time to bet on the jackpot! El Gordo, the world's biggest lottery, is almost here. Come December 22nd Spain will grind to a complete halt as millions of people, an estimated 90% of the population, tunes in to see if they've won. Now you, too, can share in this excitement by betting on the results here at Lottoland. Here's everything you need to know about the Spanish Christmas Lottery.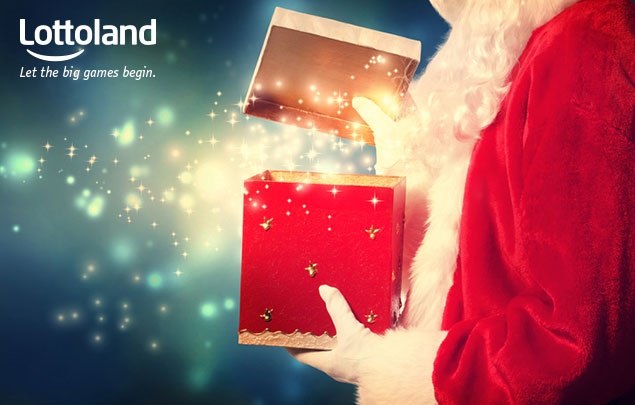 As Christmas approaches Spain's most famous lottery is once again making headlines, but this year you can do something about it. Want to finally get a taste of the fabled El Gordo generosity? Well now you can – here's how…
How Can I Bet On El Gordo In The UK?
Because you must be a resident of Spain to participate in the official lottery, the simplest and most secure way to take part in El Gordo is to bet on the results online with Lottoland. Basically you bet on the game exactly as you would, and you stand to win the exact same prize value – the only difference is we pay out the prizes directly.
What Is El Gordo?
El Gordo is the common name given to Spain's annual Christmas lottery. The lottery has been running since 1812, so not only is it the biggest lottery in the world, it's also one of the world's oldest. El Gordo therefore differs from contemporary lottos in gameplay. It's a one-off event with no rollovers and tickets come with numbers pre-printed. So think of it as like a really big Christmas raffle – albeit one that pays out £1.6 billion in prizes!
How Does It Work?
The idea behind the Spanish Christmas lottery is to spread as much wealth around as possible. Lines are sold with different numbers, with each number consists of five digits. Tickets are also printed in series of 160. So say you have a ticket number 12345, there would also be up to 159 other people with the exact same ticket as you – and potentially you could all win a big prize.
How Much Does It Cost?
At Lottoland you fill out an online lottery betslip, rather than buying an actual ticket. As well as giving you the opportunity to participate outside of Spain it also gives you other advantages. For example, unlike in Spain, you can select which numbers you want on your betslip and decide if you wish to buy a full betting line or not. A full betting line costs £249.99, but generally in Spain people pool their money to buy 1/10 tickets (or 1/10 betslips on Lottoland), called decimos. Again the idea being to share your winnings with your friends, family and neighbours. One tenth Decimos are available at Lottoland for for £34.99. We also offer even smaller portions, 1/100th of a betslip, for £4.99. A small price to pay this Christmas for the chance to win big on El Gordo!
How Much Can I Win?
The top "El Gordo" prize is worth €4 million, or approx. £2.8 million. Unlike big lottos like EuroMillions, however, where the prizes are huge but the odds against you are in the high millions, your chance of hitting El Gordo is just 100,000 to 1!
There are 17 different ways to win in total, and overall you have a one in ten chance of winning a prize.
What Does El Gordo Actually Mean?
In Spanish the phrase El Gordo means "the fat", in the case of lotteries that means the big fat prize – i.e. the jackpot. Generally speaking, though, when Spaniards talk about winning "El Gordo" they're referring to the Christmas Lottery, since it has the biggest jackpots of all.
Why Wait?
Enjoy the legendary generosity of El Gordo today and you could be looking forward to your happiest Christmas ever! Better still bet for friends and relatives and celebrate El Gordo the Spanish way!