Lotto Knowledge 26 July 2016
Discover What Motivates Millionaires To Do The 9-5
Why Do Lottery Winners Keep Working?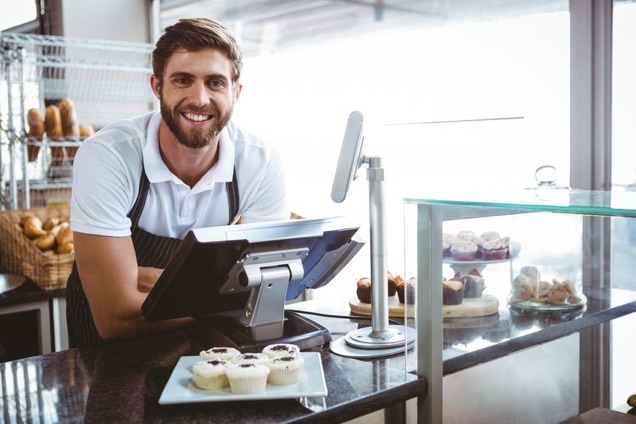 Loyalty To Customers
For most of us the idea of never having to do customer service again would result in a heartfelt whoop of joy, but that's not true of everyone.
Take recent winner John Doherty, who won £14 million in July of this year. Two days after pocketing that incredible sum he was back behind the wheel of his works van to continue his career as a plumber.
When pressed by the media as to what motivated him to keep on fixing toilets and taps he replied simply that he'd be bored at home, and that he didn't want to let down loyal customers.
He did admit to be toying with the idea of dropping down to four days a week, and who can blame him?
John is just one of the many winners who went back to work out of a feeling of loyalty. When bus driver Kevin Jones won £6.1 million he was up the next day for his 5:30am shift, because he didn't want his regulars being late for work!
Boredom
For many people the idea of spending the rest of your life jetting between five star resorts would be a dream come true. After all, if the day is going slowly, you'd rather be on a beach with a cocktail than slumped in front of your work computer.
Sadly, many people are not blessed with this amazing ability to do absolutely nothing, and have to get back to the workplace.
Before banking £7 million on the lottery, Carl Prance worked as a train driver. After his win he packed it all in and took up a life of luxury, but by his own admission the permanent feeling of being on holiday just didn't sit right with him. Seven months later Carl was back working on the railway.
Carl is not alone in this, after Jean Swatman scooped £2 million she didn't throw a letter of resignation at her boss as she flew out the door, instead she kept on making doughnuts for Morrisons, despite persistent pleas from her family to retire.
Eventually after eight months the 63-year-old decided to retire, but only because she couldn't face early starts and scraping ice of the car window.
Finding A New Career
Not everyone who keeps working after their big win stays in the same career, even if they do return to the day job.
For many, understandably, a big financial windfall is the perfect catalyst for a long-harboured business dream.
One example is Adrian Bayford, one half of the Bayford's who won the famous €190 million lottery jackpot. After splitting with his wife and publically marrying a woman 12 years his junior, it seems Adrian has tired of the lotto lifestyle.
Now, the self-confessed music lover has poured some of his winnings into a brand new memorabilia shop in Cambridge. With an emphasis on music, the shop also sells a huge range of film and TV items.
His store sells, among other things, dresses worn by Lady Gaga herself, John Lennon's autograph and props from the most recent Star Wars film.
Another big lotto winner made a splash in the business world when he funded a water park in Green Island, New York. John Kutey tipped $250,000 into the business venture in the hope of regenerating the area.
---