Lotto Winners 27 March 2014
EuroMillions Winner PREDICTS His £107 Million Lotto Win!
Can You Win The Lottery Through Positive Thinking?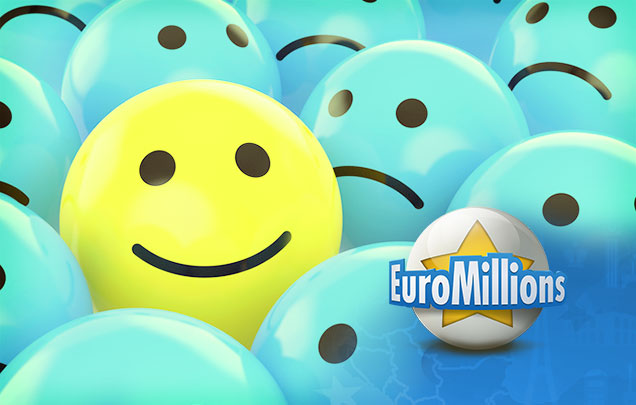 The Power Of Positivity
They say that 'one small positive thought in the morning can change your whole day' and this certainly rang true for the latest EuroMillions winner Neil Trotter.
Mr Trotter, who runs a car repair garage in South London, was so confident about his forthcoming win that on the Friday lunchtime he told friends he would be "a multi-millionaire this time tomorrow." His predictions came true as he scooped the £107.9 million jackpot that evening.
We've all been told to surround ourselves with positive people and to think positively and it seems if we follow in Mr Trotter's steps and have a little faith exciting things can happen. Many of us overlook our gut feelings and don't trust our instincts or personal intuition purely because we rely on facts and logic – but trusting his gut instinct certainly paid off for Neil Trotter. He told reporters at the news conference after his win that he'd always thought he'd "win big" and that he'd "had a good feeling all week" in the week running up to the draw.
Shape Your Own Destiny
Dismissing 'good feelings' or 'gut instincts' could be harmful not only to ourselves but to those surrounding us as well – those in which we have a relationship with, a partner, family member, friend or acquaintance. Positivity is a useful tool that helps us to carve our own path in life. Being optimistic and emitting positive thoughts allows us to be in control of our destiny. People's lives are 'shaped by what they think about most often' and you can have your dream life if you continue to take actions towards your goals.
Mahatma Gandi once said: "a man is but the product of his thoughts, what he thinks, he becomes." This was the case for Neil Trotter who remained optimistic and thought of himself as a 'lottery winner.' When he read the matching numbers on his EuroMillions ticket to those on the TV he told his partner Nicky "I've done it! I've won the lottery!" By thinking positive and thinking that the best is going to happen, Neil Trotter became the product of his own thoughts.
Mr Trotter joked that he was bound to be "a millionaire one day" because of his surname. The Trotter's are TV sitcom's 'Only Fools and Horses' loveable family in which Derek 'Del Boy' Trotter tells viewers "this time next year we'll be millionaires." Both Neil Trotter and Derek Trotter share the same optimism when it comes to good fortune.
More Than A Gut Feeling...
You might be forgiven for thinking that the so-called "power of positive thinking" is the exclusive domain of gurus and self-help book authors but it's not. Psychologists, neurologists and other scientists of various different stripes agree. Witness the field of neuroplasticity; literally using positive associations to "re-wire" our brains to change how we react to given situations and, in doing so, also improving our mental performance and wellbeing. Everything from learning to rehabilitation can be greatly improved by approaching it with a positive mindset. In fact, everything can, including the lottery!
Dream Big, Win Big
Dreaming of a better future for themselves and their family is what makes people enter the Euro lottery. Neil Trotter said in his interview "It's a real life-changing amount. Everyone dreams of what they could do in the world to change things or help people out - family and friends - and with that sort of money you can do a lot of good."
Of course dreams will never become reality unless you take a positive step, and with the lottery, you really have to be in it to win it. That's why we're giving all new customers a free EuroMillions bet to get them in the right state of mind! Just click the button below to claim your free bet.