10 August 2016
Facts & Stats On Europe's Favourite Lottery
EuroMillions Statistics
EuroMillions is Europe's most popular lottery: boasting the biggest jackpots it has captivated the continent since its launch in 2004. Since its creation, the draw has made over 300 people millionaires, and paid out over a billion in prize money. We've trawled through EuroMillions history to give you the ultimate fact file on our favourite lottery.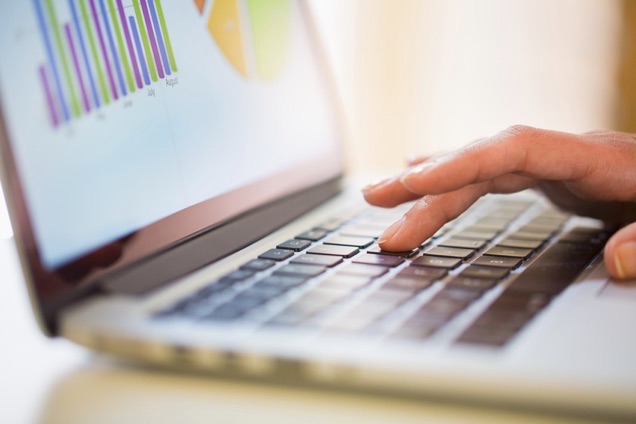 EuroMillions At A Glance
Jackpot Cap: €190,000,000 (approximately £161,000,000)
Jackpot Odds: 1 in 139,838,160
Cost of Entry: £2.50*
Total Prize Tiers: 13
Chances of Winning Any Prize: 1 in 23
Draws: Draws are held every Tuesday and Friday in Paris, at 20:45 Central European Time, 19:45 GMT.
*The cost of a EuroMillions bet at Lottoland will REMAIN £2.00 indefinitely! See here for more details on this exclusive offer.
The History Of EuroMillions
The draw was founded in early 2004, by lottery groups from France, Spain and the UK. While it is the largest trans-national lottery in Europe, it was not the first. The Viking Lotto, which encompasses Scandinavia and parts of Eastern Europe, was founded in 1993, and was the first pan-European lottery draw.
Shortly after the EuroMillions draw was founded, Austria, Belgium, Ireland, Luxembourg, Portugal and Switzerland joined the collective to form the EuroMillions draw we know today.
In July 2016 it was announced that the popular format would be adapted to include a price change and the inclusion of an additional Lucky Star number (full details below).
Biggest Winners
Adrian and Gillian Bayford won the maximum EuroMillions jackpot in 2012, scooping €190 million (£148 million) in total, making them the UK's biggest winners, as well as the biggest winners in the lottery's history.
The couple became the focus of widespread media attention, and have since divorced and settled with new partners. Adrian Bayford now runs a music and film memorabilia shop in Cambridge, while Gillian is reported to be developing an extensive property portfolio.
In 2014 an unknown winner from Castelo Branco in Portugal won the second biggest EuroMillions jackpot of all time, walking away with €190 million before taxes. While they won the same amount as the Bayford's, Portuguese winners lose 20% of their jackpot in tax, which is why the English couple are the de-facto all-time biggest EuroMillions winners.
Close to the Spanish border, Castelo Branco has a population of just over 50,000, with the mysterious winner picked up their ticket from a Tobacconist in the city.
The lucky punter never returned to the tobacconist to verify their winnings, instead opting to go directly to the operator, meaning their identity might never be revealed.
In 2011 Colin and Christine Weir banked €185 million (£161 million) on the draw, making them the second biggest lottery winners in UK history, and put them at number 30 on the Sunday Times Rich List.
Due to fluctuations in the exchange rate, the couple pocketed more pound sterling than the Bayford's, despite officially only being the third biggest EuroMillions winners.
Aside from investing in Partick Thistle football club, and buying a country estate, the couple have poured money into their charitable trust, which funds a number of projects in Scotland.
In early August 2016 a syndicate made up of five family members banked £61 million on the EuroMillions, making them the biggest syndicate winners in the jackpot's history.
The family were convinced to enter after their mother, Sonia Davies, had a successful operation on a brain tumour. She has since been labelled the "luckiest woman in the world" by some media outlets.
Winners By Country
| | | |
| --- | --- | --- |
| Country | Number of Jackpot Winners | % of Jackpot Winnings |
| France | 79 | 23.4% |
| Spain | 77 | 22.8% |
| Portugal | 59 | 17.5% |
| UK | 59 | 17.5% |
| Belgium | 25 | 7.4% |
| Austria | 14 | 4.1% |
| Switzerland | 14 | 4.1% |
| Ireland | 9 | 2.7% |
| Luxembourg | 2 | 0.6% |
| TOTAL: | 338 | 100% |
*accurate at the time of publication
Luckiest Numbers
Since May 2011, when the draw format changed, the number 50 has appeared the most often, appearing 112 times in total, 5 more than number 19, which has appeared 107 times.
Number 50 was one of the Bayford's winning numbers, while number 19 was part of the ticket that saw the Weir's bank £161 million.
The most common Lucky Star number is 8, which has turned up an impressive 197 times. However, number 8 has not appeared in any of the three biggest wins, while 9 and 10 were the Lucky Stars when both the Weir's and the anonymous Portuguese winner banked their mega jackpots.
Number 46 is the shyest, having only appeared 69 times, almost half as many as lucky number 50.
Unclaimed Prizes
The largest unclaimed prize in the UK was a whopping £64 million, when an unknown player failed to claim their massive jackpot prize. Lottery officials announced the winner was a resident of Hertfordshire, but despite widespread press coverage, nobody ever responded.
Every year millions of pounds go unclaimed, as unknowing winners discard, or simply forget to check their tickets.
This is one of the many reasons that playing online is recommended, as email and text alerts mean winning players are automatically notified, and won't run the risk of missing out on their prize money.
Format Change
In July it was announced that the EuroMillions draw format would be changing from September 24th, 2016.
The odds of banking the EuroMillions jackpot extended from 1 in 117 million to 1 in 140 million, thanks to the addition of an extra Lucky Star number, 12. The cost of a ticket will also rise from £2.00 to £2.50.
EuroMillions organisers say that this increase in odds will generate TWICE as many £50+ million jackpots every year.
For full details of the format changes, click here.
Bet On EuroMillions Today!
There's only so many facts you can take in one sitting, but there is just one left. You have to be in it to win it! This week's EuroMillions jackpot stands at a massive £33 million, so bet today and be in with a chance of winning big with Lottoland!