11 October 2016
Exclusive Reload: Let's Hear It One More Time!
Lottoland Rewinds EuroMillions Jackpot To £151 Million
When it's so much fun you just have to do it all over again. When it tastes so good you can't help but have another bite. When the music's so good you just want to rewind the track and hear it one more time. And after waiting almost a year for such a big jackpot only to see it won on the third rollover, don't you wish you could go back and have a second shot? Well you can with Lottoland – so let's see those hands as we hit rewind with another exclusive Rollover Reload – taking it back to £151 MILLION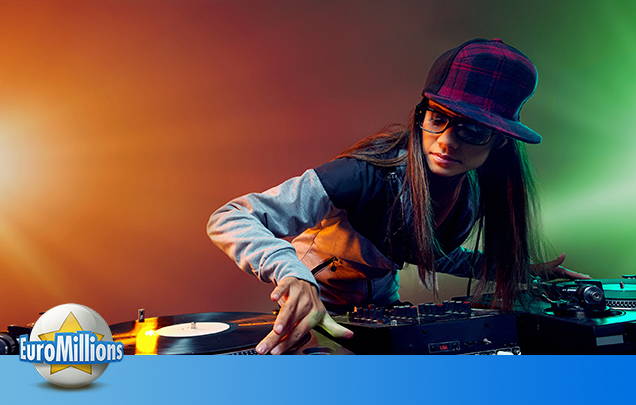 It's the moment we've all been waiting for, the DJ rewinds, the crowd goes wild…
Let's hear it one more time!
– The next EuroMillions jackpot will be £151 million.
Yes, that's right; not only have we frozen the price of EuroMillions at its former £2 rate, we've also frozen the EuroMillions jackpot giving you ANOTHER CHANCE to win that massive £151 million rolling jackpot!
Special Request
Last time we done this we had a huge response. A second chance to win hundreds of millions of pounds? Yes please!!!
Though there was some confusion, which is quite understandable, begging the question…
How can you guys offer a jackpot that's already been won?
Simple, as a lottery betting company (fully licensed and regulated by the UK Gambling Commission) we operate completely independently of the lottery operators and pay all winnings out to you direct.
That means we're free to increase the size of the jackpot you win, because, instead of being based on ticket sales, your winnings are coming out of our own pockets.
Wow! You guys must have some deep pockets!
Well, in addition to our prize pool we've also got some very clever "pocket insurance" underwriting all our wins.
Basically we've got special agreements worked out with some of the world's largest financial insurers so all of our jackpots, however big they become, are always fully guaranteed.
So you guys can offer jackpots bigger than on the high street?
Exactly! And we do so on a regular basis so be sure to keep an eye out for our exclusive Special Jackpots as well more Rollover Reloads in future!
(Can't wait? We're taking special requests on Facebook!)
One More Time!
So, who wants another chance to win the biggest EuroMillions jackpot of the year? Let's see those hands!
Another chance to win massive £151 million jackpot, the biggest jackpot of 2016!
Come on – make some noise!!!
The Weekend Starts Here
We're having it large this Friday night – £2, 20% savings and a second chance to win £151 million! – guaranteed it's going to be one to remember.
But hurry! The doors close early, at 8pm, so if you want exclusive, lifetime access to the VIP lounge head to our EuroMillions page and make your bet now!