15 May 2014
The world's finest home audio/visual experience
The Ultimate £5 Million Home Cinema
If you won the jackpot, what would you spend your lottery winnings on? If a dream home would be on the cards following your windfall, you may just be imagining it to include a home cinema that would blow your average living room out of the water when it came to tech.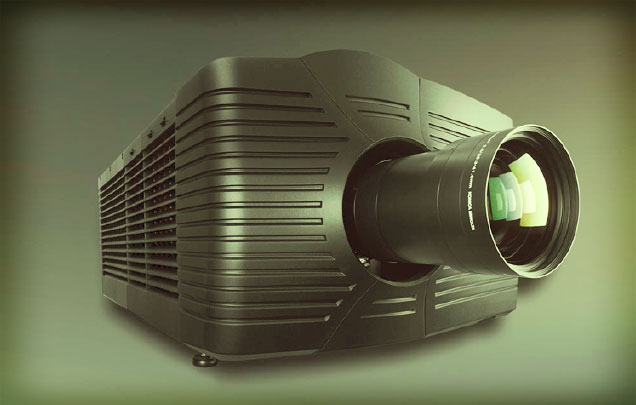 There's only so far a widescreen TV and surround sound speakers can get you. When it comes to seriously kitting out the ultimate home cinema, some lottery winnings would be very handy considering you could spend over £1million in the process. But if you're serious about creating the experience of your local multiplex in your very own home, we've done your homework for you and collected a list of the most expensive components out there.
Cinemaquattro projector – around £94,000
If there's just one piece of tech that upgrades your movie watching from settling down in front of the TV to a proper cinematic experience, it's a projector. Not only does this Cinemaquattro projector make an impressive addition to your home cinema, it also delivers 4K (also known as Ultra-High Definition) projection that is twice the resolution of your average 1080p high-definition TV. This level of quality doesn't come cheap, but all purchases include VIP installation as standard and a service package of tech support.
Stewart Cabaret Electric Retractable Screen – around £8000
Once you've got your hands on such a pricey projector, there's no chance you'll be simply projecting onto white walls. A proper cinema-style screen, such as the Stewart Cabaret, is an essential part of any home cinema in order to create a smooth and clear image. There are multiple sizes and colour options for this model, but the largest size of 120 inches is the best bet if you want to really invest.
It's also electronically retractable, so you can hide it neatly away until the time comes to impress guests just by pressing a button.
LG 105UC9 - around £43,000
If a screen and projector is taking the whole cinema thing a bit too far for you, your alternative is to purchase a premium TV. Again, this LG screen comes complete with 4k capability for a higher quality viewing experience, but is also able to convert lower resolutions so they fit the 11 million pixel display.
The curved screen also has a 21:9 aspect ratio – equal to many Hollywood films - whereas most high-definition TVs are 16:9. It also looks pretty cool.
Transmission Audio ULTIMATE - around £1,200,000
While you might have satisfied the videophiles by getting the picture sorted, the audiophiles will be keeping an ear out for the quality of the sound – especially since no film is complete without its soundtrack. Whether it's an orchestral crescendo to highlight the hero's return or a sharp squeal of the getaway car's tyres, all aspects of a movie's sound should be crisp and clear in the ideal home cinema.
Luckily, Transmission Audio created their 'ULTIMATE' speaker set-up. Containing multiple individual speaker units with their own amplifiers, subwoofers and bass ribbons, you can reach 6kW of power and create a level of sound louder than a plane taking off, with as much clarity as possible.
Kaleidescape 3U Server with 42TB Storage - around £29,550.00
If you're investing in a home cinema, you're probably quite the film buff. This piece of kit allows you to store 900 Blu-ray Discs or 5400 DVDs for a seamless way of accessing any movie in your library, without having to take up precious space in your cinema with DVD boxes. Potentially you could fit in a couple of extra speakers thanks to the saved space!
The Kaleidescope server also allows you to access the Kaleidescope Store via a browser or iPad app to download new releases or timeless classics directly to your server. It's a reliable way of storing and collecting films with back-ups for any hard drive failures, and you can quickly and efficiently scroll through your options on screen rather than rifling through boxes of discs.
Organic Harmony speakers by Shape Audio – around £4,075,005
Finally, we have an optional extra for the film-lover who really wants their home cinema to stand out. If looks are just as important to you as quality, a pair of these one of a kind 18-carat gold speakers, referred to by their creators as 'musical sculptures', might just fit the bill. Within the structures are five individual speakers and an amplifier, creating 1000-watts of power.
Understandably, they might seem slightly extravagant for even the luckiest of lottery winners. However, if you manage to track down the only pair in existence (Shape Audio only made one pair to keep them as exclusive as possible) and hand over your cash, you also get a VIP treatment during installation. Experts will fine tune their positioning in your home in order to guarantee unbeatable sound quality.