News & Updates 14 May 2018
Keen on KeNow!
Lottolander from Oxford wins £100,000 on KeNow Bet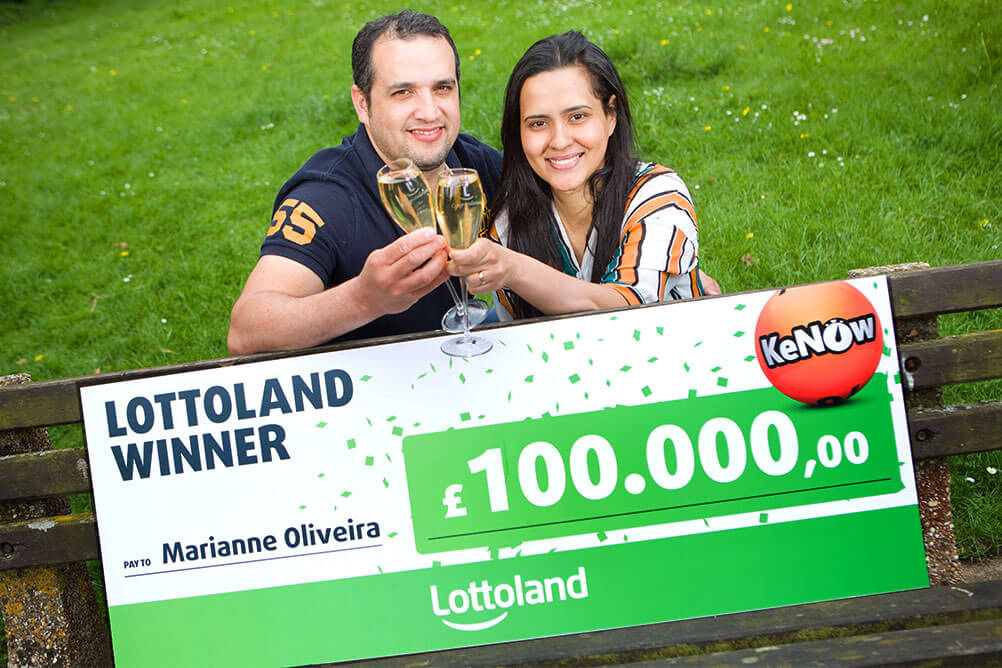 28-year-old Marianne Oliveria recently bought a new phone, and it would prove to be one of the best investments she has ever made. She downloaded the Lottoland app and decided to try a quick £5 bet on Lottoland's KeNow game. KeNow is a Keno lotto game where numbers are drawn every four minutes, so in theory Marianne didn't have to wait long to find out the results. However, on this occasion she got side-tracked and forgot about her bet for a few hours. When Marianne did log back on to the Lottoland app she was more than a little surprised: "A few hours later I saw that I had won £100,000 by spending just £5 on the bet. I still can't believe it."
How to Bet on KeNow
To place an online bet on KeNow you simply select from 1 to 10 numbers between 1 and 70. The more numbers you choose, the higher your possible winnings. Choose how much to bet – from £1 to £10 – with higher prizes on offer when you place a bigger bet. You will never have to wait more than 4 minutes for the next draw, during which 20 numbers are selected. If all ten of your numbers appear then you win the top prize, but even matching no numbers at all from your selection of ten offers a return. However, Marianne did a lot better than that when she chose the lucky digits which were to win her that prize of £100,000.
Speaking of the win, Marianne said: "This amount of money is a lot for me and my family. Like many families, money is tight and winning this amount means that I can spoil my children rotten." She plans to spend the money on a new home and was thrilled at the positive impact the windfall would have on her fortunes, saying: "I'm amazed that a quick download and flutter on Lottoland can have a such a life-changing effect on our family."
Check out our Lotteries page where you will find all of the fantastic international lottery betting products from Lottoland, including KeNow.
---