01 June 2016
The People Who Won Big With Us
Lottoland Winners
In the last year Lottoland have made six lucky players into multi-millionaires, including our all-time biggest winner, who walked away with over €22.3 million (approx. £17 million) thanks to one of our jackpots. These 6 millionaires join the ranks of the other Lottoland players who have recently banked big jackpots with us.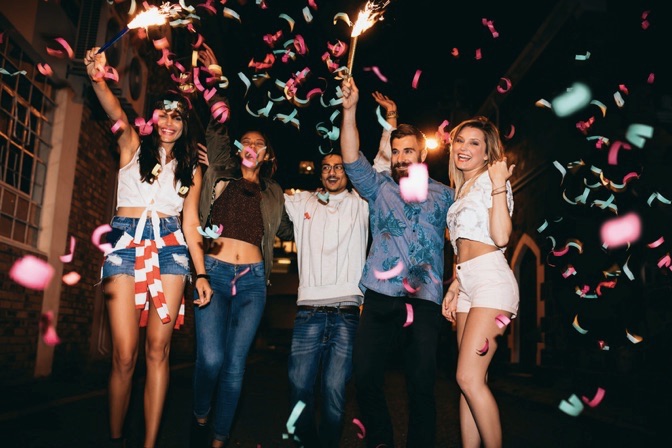 9. €45k
The US PowerBall is known for its incredible jackpots, which have been known to tip over from millions, into billions of dollars for the top prize.
Lottoland gave UK players the chance to bet on this supersized draw, and earned Gary Fletcher from Sheffield a cool €45k payout (approx. £34,000).
From now on UK players need not look enviously at their trans-Atlantic cousins, as the PowerBall's mega jackpots are open to Brits who want a taste of the American dream.
8. €291k
SuperDraws are one of the biggest events in the lottery calendar, and the surprise nature of them only heightens the excitement that surrounds them.
Thanks to Lottoland, Otto banked the 2nd prize tier of 5 matching numbers plus the bonus ball, and walked away with close to 300k.
7. €437k
Last May Germany was gripped by rollover fever, as their 6aus49 lottery (the domestic equivalent to Ireland's Irish Lotto) soared to a whopping €30 million.
While our lucky winner fell one number short of the big prize, they did take home close to 500k thanks to their 6 matching numbers.
6. €622k
By betting on the results with Lottoland location restrictions on entering the lottery are a thing of the past, and that's why Jean from Cyprus was able to win over 600k on the EuroMillions. Matching 6 out of the 7 winning numbers, he walked away with the second tier prize.
5. €2.9 Million
A truck driver from the Midlands became a millionaire thanks to his 60p line on the Polish Lotto. He was met by none other than Chris Tarrant at his winner's ceremony in London, where he was presented with his novelty cheque.
Lucky winner Adam started playing through Lottoland as he enjoyed being able to bet on the results via our official app.
The career trucker has been behind the wheel for much of his adult life, and despite enjoying his job he hinted that the windfall might be the chance he needed to pursue other dreams in life.
4. €3.2 Million
Matching 6 numbers and the bonus ball meant Mario stepped right into our top 10 biggest winners list.
The Italian native had already started planning his dream life when he arrived at Lottoland to collect his winner's cheque.
He plans to take his family back to his homeland and settle in the Apulia region in Southern Italy, where he intends to enjoy a leisurely life managing a rural farm.
3. €4 Million
Spain's El Gordo, also known as the Spanish Christmas Lottery takes place every December on the 22nd of the month. It is considered the largest lottery in the world, thanks to the volume of money that is paid out.
Thanks to Lottoland, a syndicate of players outside of Spain were able to bet on the results, and walked away with €4 million to share between themselves.
2. €14 Million
In February 2016 Lottoland welcomed our second highest lotto winner, to Gibraltar to present him with his cheque.
Michael, a modest family man, requested his identity be kept private, as he wished to enjoy his millionaire lifestyle in private.
Despite his huge win, Michael intends to keep on working and insists that his winnings won't change him.
1. €22.3 Million
Our all-time biggest winner came in late April 2016, when Matthias from Germany banked over €22 million (£17 million approx).
The 36-year-old won using numbers selected by his wife, and has pledged to use his winnings to give his family a better quality of life, as well as buying himself a Ferrari.
With over twenty lotteries on offer and great offers like Rollover Reloads and Special Jackpots these big winners are just the start. To be in with a chance to add your name to this list, check out this week's EuroMillions draw, which has a massive £41 million jackpot.