Lotto Winners 15 April 2015
Winner Enjoys London Shopping Spree
The Lottoland Shopping Spree Promotion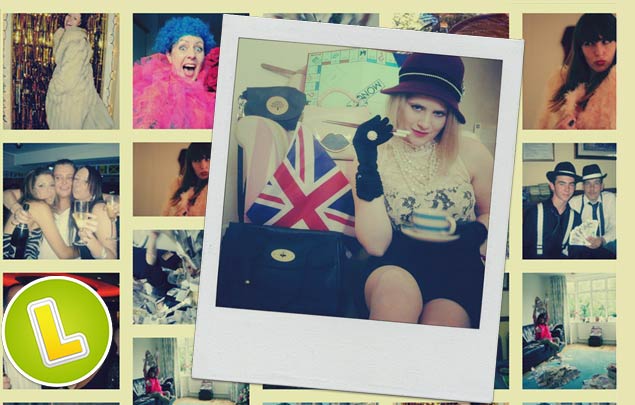 To win the shopping spree at Westfield Shepherd's Bush shopping centre in London all you had to do was send in your selfies of you dressed like a lottery winner. We asked you to send us pictures of yourself living the high life - you might be drinking champagne and fanning fat wads of Monopoly money, posing beside someone else's Bentley or rocking some serious fake plastic bling.
We asked you to be as creative, entertaining and imaginative as possible with your entries and we weren't disappointed. Our participants who posted their wealthies on our Facebook page had clearly gotten into the spirit with entries ranging from the eccentric to the excessive. Exactly what we wanted to see.
In the end there could only be one winner and that winner was Emily O'Mara who opted to ditch the bling in favour of some timeless socialite chic. Not only did her entry tickle us Emily's entry truly made her looked like she had been born with a diamond-studded, platinum spoon in her mouth – the true mark of a wealthie
She later enjoyed her prize, including £500 worth of shopping and her very own personal shopper to accompany her during her London shopping spree.
Thanks again to Scarlett London for helping us get the word out and to everyone who participated and helped to make this wealthie promotion so much fun. Be on the lookout for more exciting promotions soon. We will be announcing them here as they happen, and be sure to Like us on Facebook to take part in upcoming and regular promotions such as our free Super Syndicate each Friday.
---