News & Updates 05 September 2019
£5 Million Win
Record Irish Lotto Jackpot Winner in the UK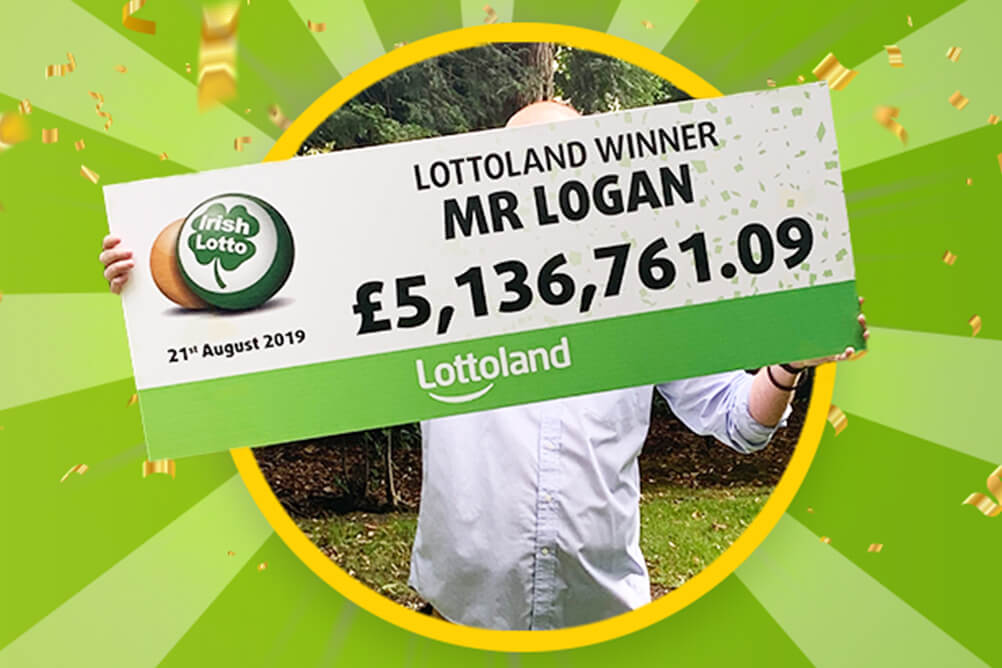 A quick pick bet was all it took to turn Mr Logan into our latest Lottoland multi-millionaire and the new record-holder as largest Irish Lotto winner in the UK.
Mr Logan was still in shock when we spoke to him, saying: "I was at a fair when I found out the news, it didn't sink in for a while and I am still reeling from the shock – it feels very surreal but I'm hoping to retire with the money and enjoy my newfound wealth.
"I've told close family about the win, but I still feel like I'm living in a dream – I've won the odd £5 in the past but nothing like this. I can't believe that a £3 quick pick has completely changed my life."
As you might expect from someone who works in the motor business, Mr Logan is something of a car enthusiast and will be using some of his winnings to invest in a brand new ride. His lucky numbers were 10, 13, 23, 24, 25, 44 and the bonus ball 12 - a selection he surely won't forget in a hurry! The surname 'Logan' can be traced back to the Irish name 'O'Leoghain' which means "descendant of the warrior". However, our lucky winner can lay down his arms and enjoy a comfortable early retirement thanks to his stunning win.
The Latest Lottoland Millionaire
Lottoland CEO Nigel Birrell said: "We are absolutely delighted for Mr Logan on his win and that he chose to bet on the Irish lottery, a lucky coincidence I'm sure given that his name has Irish origins.
"It's an incredible thing to become a millionaire overnight, we are just over the moon that he will be able to use his winnings to retire, as well as buying his dream motor. The perfect ending for someone in the automotive trade, to get his pick of the forecourt."
Mr Logan is just the latest to have become a millionaire thanks to striking it lucky with Lottoland. He joins our millionaire scratch card winner Mrs Fox from Scotland and our record-breaker Cristina who won an amazing £79 million in June 2018 as recent jackpot winners. And not to forget 'Mr S.' who won a cool million from a bet on Keno 24/7. Of course, Mr Logan is a record-breaker too since nobody betting from the UK has ever won such a gigantic sum on the Irish Lotto.
To celebrate our big winner we are DOUBLING the Irish Lotto jackpot so if you want to see whether you can get some of that Irish luck then try a bet today from wherever you are in the UK. Draws take place on Wednesday and Saturday evenings, giving you two chances to bet and win big on Ireland's favourite lottery every week.
Let's wrap up with a suitably upbeat expression from the Emerald Isle:
"Wherever you go, whatever you do, may the luck of the Irish be there with you!"
---