15 September 2015
Finish Your Summer In Style
£112 Million EuroMillions Jackpot Bet
To celebrate the new EuroMillions format, we're giving our customers the chance to bank a special £112 million jackpot. Betting on Lottoland's £112 million draw is available NOW, so grab your lines today and be in with a chance of winning big!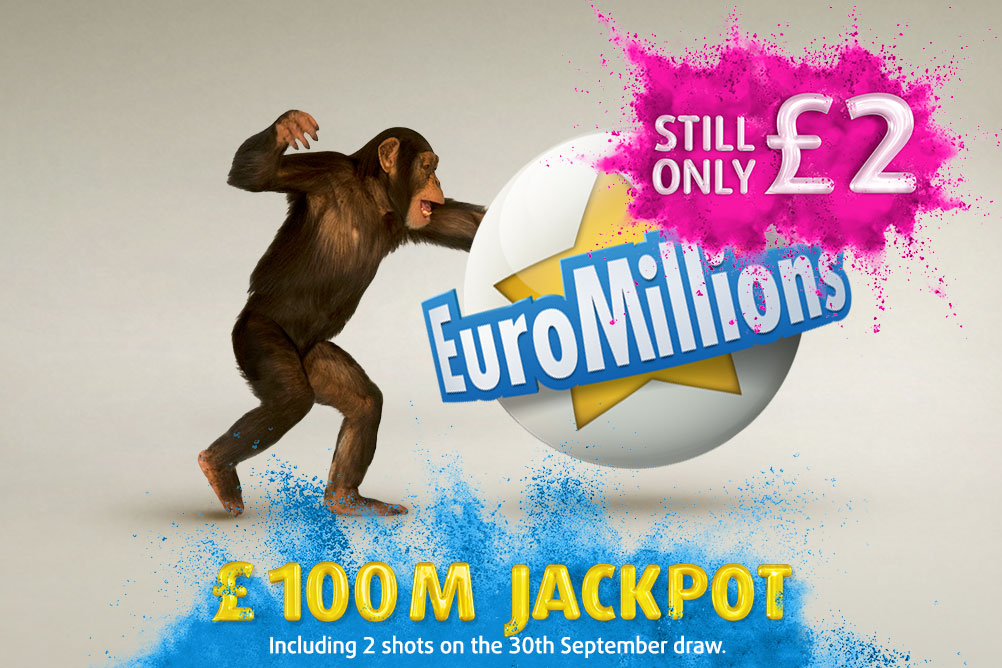 Here at Lottoland we love giving our customers bigger and better jackpots at affordable prices. That's why we're offering you the chance to bank an incredible £112 million on September 30th.
If you're new to Lottoland you might be thinking this is a one off? Guess again! In the last few months alone we've offered a mind-blowing £500 million PowerBall jackpot bet, and a £70 million special jackpot bet.
When Is The Draw?
Lottoland's £112 million jackpot is taking place on Friday 30th of September, three days after the EuroMillions draw changes format. For more information on how EuroMillions will look, check out our in-depth analysis.
The draw will take place at the usual time of 20:00 on Friday, and Lottoland winners will be notified via email.
How Much Does Each Bet Cost?
The cost for Lottoland's £112 million jackpot is £2.00 per line.
What Is Lottery Betting?
Lotto betting has become increasingly popular, as people seek cheaper alternatives with bigger rewards.
By betting on the outcome of lottery draws, you're able to win the same prizes, while enjoying a whole host of advantages that you won't find with your standard lotto provider.
Because we are backed by a number of leading insurers, we're able to be far more flexible with our bet prices, jackpot sizes and promotions. This means we can inflate jackpots, give out free bets and provide amazing features like Double Jackpot.
For more information, check out our lotto betting fact file.
Bet Today And Win Bigger
A £112 million jackpot for just £2, almost sounds too good to be true, right? Well that's not all! At Lottoland you can win the world's biggest and best jackpots. There's America's PowerBall and MegaMillions, Irish Lotto, plus many more.
Lotto's Evolved. Have you?