knowledge 25 October 2016
Never Miss A Lottoland Jackpot Again!
Lottery Subscription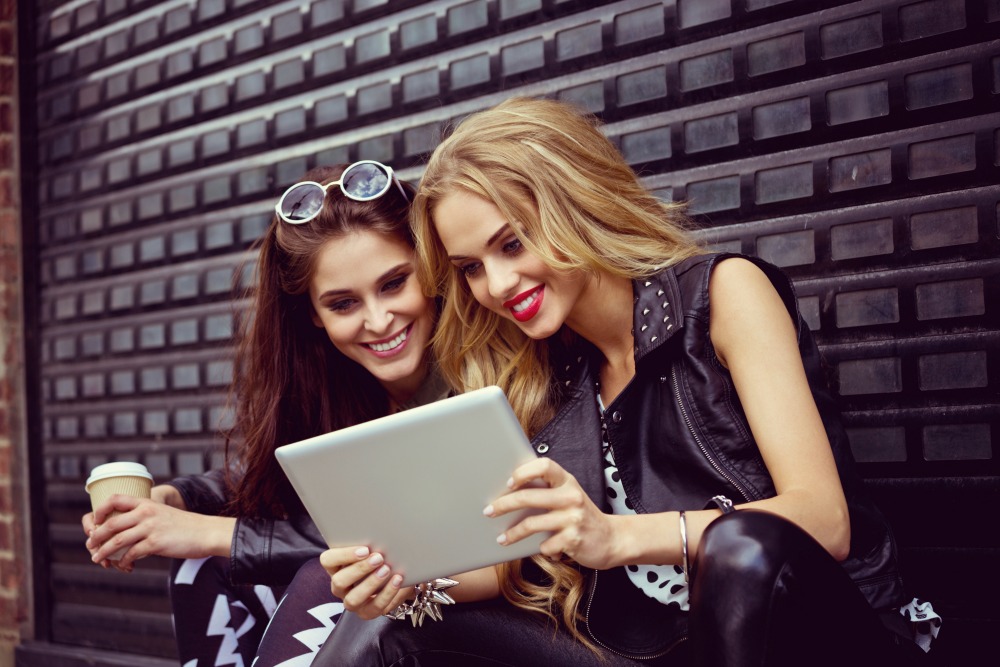 With our subscription feature you can take 'bet on the lottery' off your to-do list, giving you more time to enjoy life – who can argue with that?
What Is a Lottery Subscription?
Lottoland's lottery subscriptions are an automated renewal of a Betslip and it runs until you decide to cancel it - which you're free to do at any time.
Your Betslip will be entered continuously in every draw, so there's no need to visit the website and submit your numbers again. And, of course, there is no extra fee for this option.
You can also choose how often you would like to be billed for your subscription – from every two weeks up to every 52 weeks. This means you can go a whole year without having to worry about your lotto numbers!
How Can I Activate My Subscription?
In Lottoland's Betslip you will find this option in the "Duration" box, below the number selection: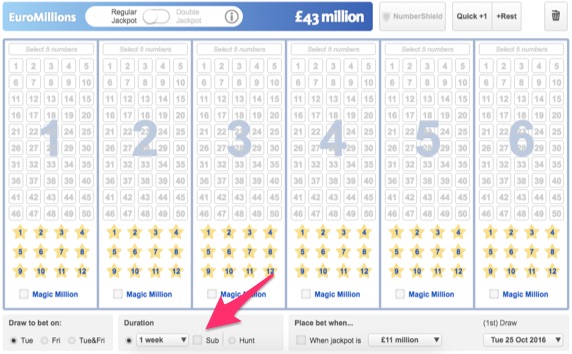 Once the "Subscription" box is ticked, you can select the billing frequency of your preference:

If you only like to bet on BIG jackpots you may want to use the "Participation" option in your Betslip, together with your Subscription.
When you tick this box, you get to choose the minimum value of the jackpot you want to bet on.

In the above example your Betslip will only be submitted when the jackpot reaches £53 million or more, and, after that, it will be entered in every draw, until you cancel your subscription.
Isn't it nice to rest assured knowing that, if there is a big jackpot in your favourite lottery, you will be betting on it? No stress, no reminders. Just a couple of clicks more on your Betslip!
Why Should I Bet With A Subscription?
Here are 3 reasons for you to start your Lottoland subscription today:
1. More Chances Of Winning
Experienced players usually use the same numbers and bet on the maximum amount of draws possible, since this increases your chances of winning.
Statistically you are more likely to win if you enter your numbers on a regular, consistent basis, rather than entering draws sporadically. Why? Because the more draws you participate in, the higher your chances of winning, Lottoland's Subscription might be just what you were looking for!
2. One Less Thing To Worry About
Imagine all the time you save not having to go online and submitting a Betslip for every draw!
If you're still driving to the shops every week to take part in the lottery, you might have just won a free day in your life when activating our online betting subscription!
After each draw you will receive detailed results via e-mail; which also serves as a handy reminder that your subscription is still active. Which brings us to our next point:
3. Cancel It At Any Time
Your subscription can be cancelled or altered at any time. Simply access your player's account and to deactivate it follow these three steps:
1) Sign into your Lottoland account and click on "My Activity".
2) On the "Lotto Bets" tab, choose which Betslip subscription you wish to cancel and click on the button on the right hand side.
3) Confirm you would like to cancel your subscription. You will then receive an email confirming that your subscription has been cancelled.
---