News & Updates 04 October 2019
£2 at Lottoland!
Millionaire Record Jackpot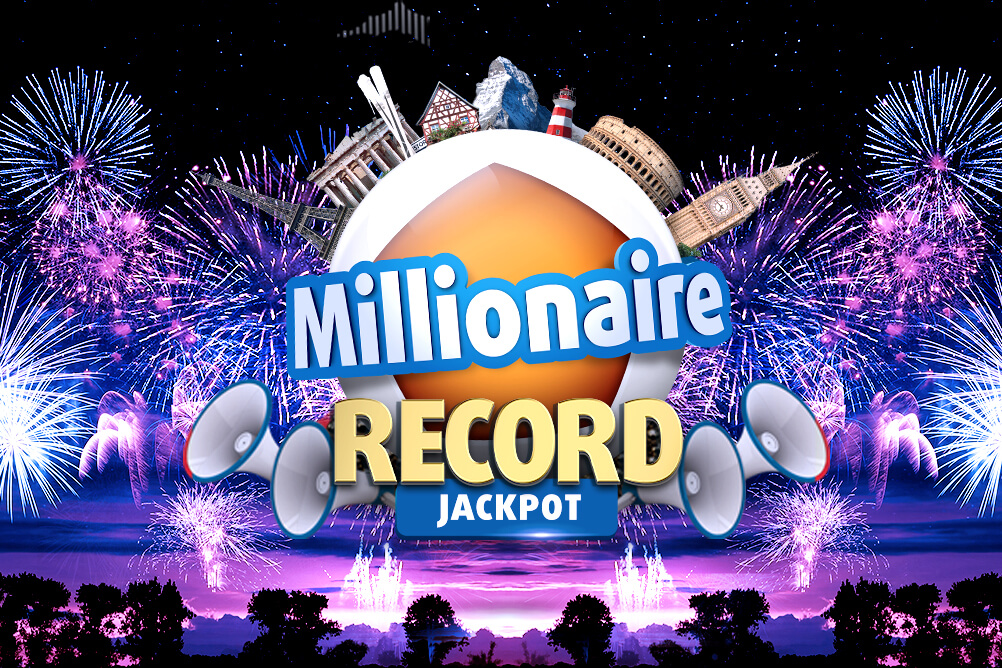 Millionaire is the exclusive Lottoland jackpot with the same 5 plus 2 format as Europe's biggest lottery. Whatever the jackpot is, we will match it, and that includes record jackpots like the one which is up for grabs this Friday evening!
To get involved, pop over to Lottoland's Millionaire page and pick 5 numbers from 1 to 50 along with 2 extra numbers from 1 to 12. Choose your favourite numbers or else use our QuickPick (Quick+1) option to make a random selection.
Europe's biggest lottery starts with a minimum jackpot of €17 million (£15 million) and increases each time the top prize is not won when the draws take place on Tuesday and Friday evenings. The jackpot is capped at a maximum of €190 million, which equates to £169 million at today's exchange rates.
New UK Jackpot Record
The record UK lottery winners are Colin and Chris Weir from North Ayrshire in Scotland, who took home a whopping £161 million when their numbers came up back in 2011. Because of the strength of the Euro against the Pound these days, the current jackpot comes to £169 million, which would smash that British record by a clear £8 million.
The even better news is that when you bet online with Lottoland, you can win millions for an investment of just £2! That's 20% less than it costs to buy a ticket for the official draw, and with Lottoland you don't have to worry about queuing in shops or losing that priceless ticket.
Place a bet today with Lottoland for just £2 to be in with a chance to win this record UK jackpot sum!
---