Lottery 23 October 2017
Beware of Rip-Offs!
Protect Yourself against Lottery Fraudsters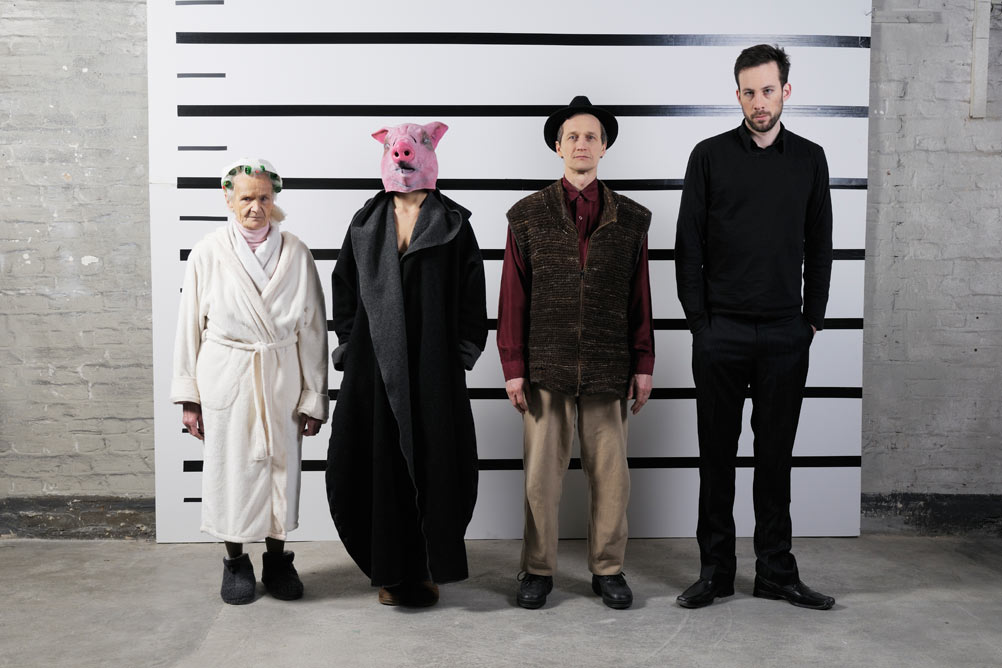 When it comes to money, people can resort to nefarious means to get their hands on the big bucks. Just about everybody dreams of financial independence, but how you get to this happy state is what really matters. If you use unfair means to swindle others out of money, then it is not only morally reprehensible but also simply illegal.
How different people deal with others is examined in the following YouTube clip. An apparently blind man asks different passers-by whether his lottery ticket – which he said was a gift from his mother – has won or not. At first he visited a prosperous area, after which he tried the same experiment in a more disadvantaged part of town. Who do you think tells the man the truth about his winning ticket? See for yourself.
This is just an example to illustrate that blind trust is not a good idea. This is also the case when it comes to lottery fraudsters, and we are going to look at some of their fraudulent tactics.
The methods at a glance:
Lotto fraud by e-mail
Just like every other morning, you scan through the emails in your mailbox. Suddenly a message comes to your attention. It is a notification from a lottery company, confirming that you have won a considerable sum of money. You are quite excited, wondering whether this could really be true. Everything looks real: the logo of the lottery company, the way the email is written, and a link even leads to an authentic-looking site.
Our recent winner from Newcastle, who won more £750,000 in October by placing a bet with Lottoland received an email notifying him of his win. Mr Robson couldn't believe what he was seeing, so he got in contact with our team and his big win was confirmed. Of course, we did not require him to pay any money in order for him to claim his win, but that is exactly what a fraudster would do.
Email fraudsters generally require that a "processing fee" be paid in advance in order to allow the transfer of the winnings. They often also ask that bank data should be sent immediately, so that the entire pay-out process is faster. These are major Red Flags! Serious providers pay out profits without any payments being made. In addition, various security processes must be carried out before a cash amount can be paid out, and simply sending bank details by email would not be sufficient.
The above also goes for Facebook communications too. In the past we discovered that a fraudster contacted some of our Facebook followers, telling them (in bad English) that they had won a prize and to contact with details, and claiming to be a manager from Lottoland. This person had no connection with Lottoland whatsoever, of course, and the matter was referred to our security team to deal with. If you are ever in any doubt, get in touch with us via live chat, phone or email using the details you can find here: https://www.lottoland.co.uk/ask.
In general, if you ever receive notification that you have won a lottery prize and are then asked to pay a fee, you can be confident that this is a scam.
Lotto fraud by phone
It's not just fraudulent emails or Facebook messages you need to look out for, as sometimes fraudsters use the phone to try and ensnare the unwitting. You may find yourself speaking to a very genuine-sounding person on the other end, who is delighted to be able to inform you that you have just won the lottery. you of your lottery. Experienced con-artists can appear particularly convincing over the telephone and use the surprise of the recipient to obtain personal data, such as bank account details.
Please note: A genuine provider will never ask you to provide sensitive data over the phone. If you are not convinced that you are speaking to a real representative of the company, ask if you can phone them back and make sure the number they give matches the one on the company website.
Lotto fraud by Post
Fraudsters also like to choose the postal route, as an alternative way to get in contact with their potential victims. One reason for this is because many older people are less likely to use internet communications, and are more trusting of traditional postal mail. The advice mentioned above remains the same when you get a letter in the post telling you that you have won a lottery, particularly when it's a lottery you have never entered. Don't give away any personal information, and certainly don't send any money in order to 'release' funds.
The generous millionaire
Although the following attempt at fraud is less frequent, (mainly because it sounds rather unlikely), there are still people who fall for it. It goes something like this: a 'millionaire' contacts you by email and tells you that he has won a considerable amount in the lottery.
He claims, however, that he does not need the winnings - after all, he is a millionaire - so he has decided to give it away. And, would you believe it, you are one of the chosen recipients! Sounds dodgy? Certainly! Especially because he is not quite as generous as he initially suggested. Why else would he be asking you for money to cover the fees for transferring the funds? This may sound ridiculous, but in fact some scams are purposely set up like this, so as to weed out those tech-savvy people who will never be fooled by them. This means that when the scammer does hear back from the potential victim, that person may be more naïve and thus easier to con.
In such a situation, you should definitely rely on your instincts. If you have any doubts, you should consult someone you trust. If it sounds too good to be true, then it probably is!
What to do to combat lottery fraud?
Remember: "If you're not in, you can't win." This is just as simple as it sounds: If you haven't entered a lottery, then you will not be able to win.
So, that means that if you receive notification that you are a lottery winner, the first step to take is to do some checks. With us at Lottoland you will automatically be informed about all of your winnings and can also track them in your player account at any time. That means no win is lost or forgotten about – not even the small ones - and you do not have to rely on the promises of emails that come out of the blue.
Even the cleverest of fraudsters are relatively easy to see through, if you pay close enough attention. The imitated logo of a website or a lottery may appear legitimate at first sight, but as soon as your personal account data is requested by telephone or a financial payment is required, then you know that you are probably dealing with fraudsters. And you know that lottery you never entered? Well guess what? You haven't won it!
The short overview
1. Never, ever send money in the hope of getting more back.
2. Do not click on the links of emails whose sender you do not trust/recognise.
3. Never give your personal banking details to strangers.
4. Immediately contact your bank or the authorities if the damage has already occurred.
With Lottoland you are in safe hands
Our official licenses from Gibraltar, the United Kingdom and Australia are under constant review. In Lottoland, the sensitive handling of the data of our players as well as the guarantee that all winnings can be paid out at any time is the highest priority for us.
For this reason, all data transmissions on our site are encrypted with the latest SSL protocol so that unauthorized persons are never able to access the data of users at any time. This is also regulated and controlled at all times.
On request, we will be pleased to provide you with more detailed information about our licenses and the security arrangements. If you wish, you can always contact our support at support@lottoland.com.
---