Lotto Knowledge 20 October 2018
The World-Record Jackpot
The Biggest Jackpots & Lottos Of All Time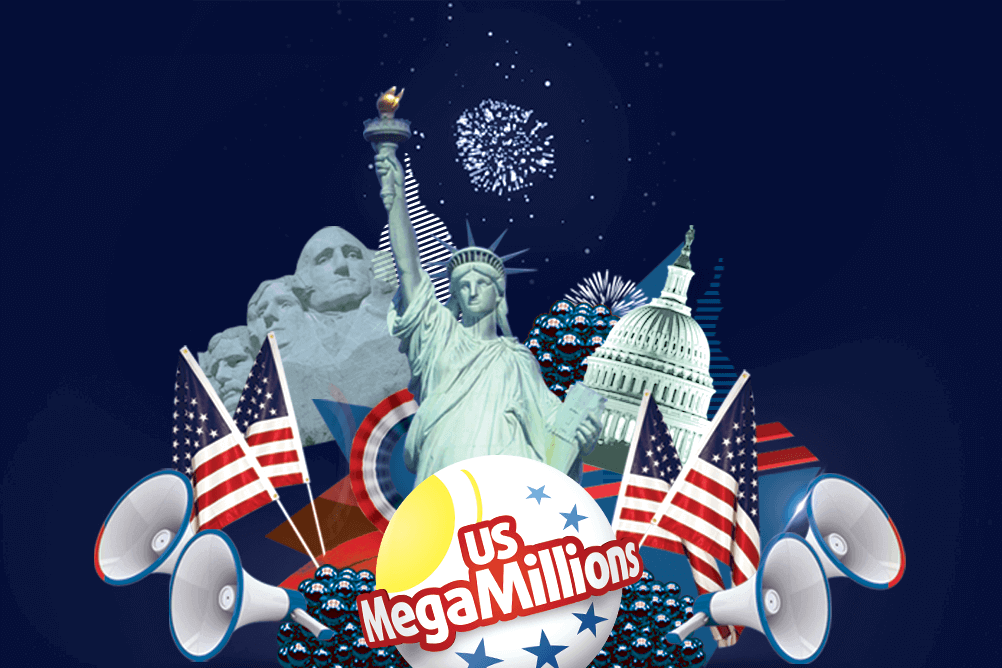 There's been quite a lot of talk about record jackpots recently. Over the summer we were celebrating a Guinness Worlds Record achievement for the biggest online gambling payout when one of our Lottolanders won that amazing €90 million (£78M) from her EuroJackpot bet. Powerball holds the world-record for biggest jackpot, but the MegaMillions lottery - currently at £306 million - is always a threat to its position at number one.
Let's take a look at the biggest lottos and jackpot payouts in the world.

The Biggest Lottery In The World
PowerBall is in the record books as having paid the largest jackpot of all time, with MegaMillions coming in a close second place. The Powerball record is a jackpot worth £1.21 billion, and even though this is a staggering amount it is still a considerable amount less than the amount paid out in prizes by the Spanish Christmas Lottery, a.k.a. "El Gordo", which regularly boasts an overall prize pool of £1.6 billion. The difference is that El Gordo shares that prize fund around much more equitably, so nobody will take home a single jackpot prize to rival that of Powerball.
In fact when the giant Spanish Christmas lottery prize pool is distributed the biggest winners can normally expect to take home a top jackpot of around £3.5 million
But could PowerBall or MegaMillions ever unseat El Gordo to take the title of "Biggest Lotto in the World?" There is still a long way to go for either of those lottos to reach the magical £1.6 Billion mark, but never say never!
The Biggest Jackpots In The World
In the race for the biggest ever lottery jackpot, Powerball is currenly on top.
So currently, the world rankings are as follows:
Biggest Lotto Jackpots
Lottery
Record Jackpot
£GBP Value
Powerball* (US)
$1.586 billion
£1.21 billion
MegaMillions* [US]
$1.537 billion
£1.19 billion
SuperEnaLotto** [IT]
€209.2 million
£190 million
EuroJackpot [EU]
€90 million
£79 million
*Powerball and MegaMillions Tiers 1-3 are subject to 38% reduction as per T&C's. Tier 1 winning bets are paid out as a 30 year annuity or discounted lump sum at Lottoland's election.
**SuperEnaLotto Tiers 1-3 for winning bets are subject to 12% reduction as per T&C's.
Note that all currency conversions were correct as at time of writing
The Biggest Ever Lotto Win
Powerball is still the king of lotteries, but MegaMillions has given us the biggest ever lotto win by one person. In October 2018 MegaMillions won the record for the largest lotto amount ever won by one individual when their jackpot of $1.537 billion was won by a ticket purchased in South Carolina.
Other Highest Lotto Wins
What about other lottos? Well, in the table below you'll find details of the biggest jackpots ever won in the Irish Lotto and other popular lottos which you can place bets on at Lottoland:
Other Lottos Biggest Jackpots
Lottery
Record Jackpot
£GBP Value
Irish Lotto
€18.9 million
£16.7 million
Australian Oz Lotto
$112 million AUD
£461 million
German Lotto
€45.4 million
£40 million
French Lotto
€24 million
£21.2 million
Hong Kong Mark 6 Lotto
HK$169.3 million
£16.4 million
Biggest Lotto Win In The UK
The biggest lottery jackpot ever won in Britain belongs to Colin and Chris Weir, the Scottish couple who famously won £161.6 million back in 2011.
Here's the full list of the biggest British lotto winners:
Biggest British Lottery Winners
Winner
Year
Jackpot
Colin & Chris Weir
2011
£161.6 million
Adrian & Gillian Bayford
2012
£148.6 million
Anonymous Winner
2010
£113 million
Neil Trotter
2014
£107.9 million
Dave and Angela Dawes
2011
£101.2 million
Go to the MegaMillions page for your chance to bet on the giant MegaMillions lottery and who knows, maybe you could be appearing on the next version of this list!
Last Updated: October 2018
---