20 January 2016
The Lottoland Book Of World Records
The Biggest Jackpots & Lotteries Of All Time
It's been a record month in lottery terms – so where do those records stand now? What's the biggest lottery in the world? What's the biggest lottery win ever in the UK? What's the biggest win ever in the world? What's the most ever won on EuroMillions? Presenting the Lottoland Book Of World Records – where we answer all these questions and more!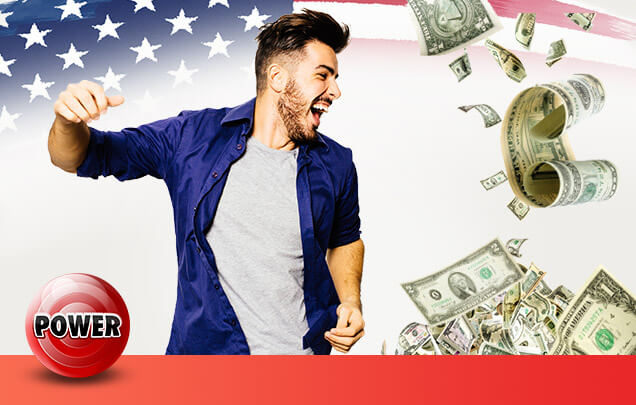 There's been quite a lot of talk about record jackpots this month. First we had news of the UK Lotto record, worth £66 million, but that amount was overshadowed by a jackpot over 16 and a half times larger – the epic £1.09 billion jackpot of American giant PowerBall.
Now that the jackpot has been won the lottery world will never be the same. Which begs the question – how does this new record-breaking amount change the current lottery rankings?
The Biggest Lottery In The World
While PowerBall's been getting all the hype of late it's still not the biggest lottery in the world. Its last jackpot, worth £1.09 billion, though staggering, is still a considerable amount less than the amount paid out in prizes by the Spanish Christmas Lottery, a.k.a. "El Gordo", which in 2015 had a prize pool of £1.6 billion.
But could PowerBall ever unseat El Gordo to take the title of "Biggest Lottery in the World?" If you had asked us at Christmas we would have considered it highly unlikely, but after the past couple of weeks we have to admit that now there's a distinct possibility.
The Biggest Jackpots In The World
In the race for the biggest ever lottery jackpot PowerBall now moves up to first place to become the undisputed lottery jackpot heavyweight.
This means that the previous title-holder, MegaMillions, moves down to second place.
PowerBall not only has the biggest jackpot in history in its credit, it enjoys seven out of ten of the top jackpot values of all time.
So currently, as of January 2016, the world rankings are as follows:
| | | |
| --- | --- | --- |
| Lottery | Record Jackpot | Current Rate |
| PowerBall [US] | $1.586 billion | £1.119 billion |
| MegaMillions [US] | $656 million | £463 million |
| EuroMillions [EU] | €190 million | £146.5 million |
| SuperEnaLotto [IT] | €177.7 million | £90.8 million |
| EuroJackpot [EU] | €90 million | £69.4 million |
The Biggest Ever Lottery Win
Not only has PowerBall given us the biggest lottery jackpot in the world, it's also given us the biggest ever lottery win. In May 2013 PowerBall also won the record for the largest lottery amount ever won by a single person when octogenarian Gloria C. Mackenzie from Florida claimed the full jackpot worth $590 million, or, at current rates, £416.8 million.
Other Highest Lottery Wins
What about other lotteries? Well, in the table below you'll find details of the biggest jackpots, plus biggest single-winner prizes ever won in the UK Lotto plus other popular lotteries at Lottoland:
| | | |
| --- | --- | --- |
| Lottery | Highest Jackpot | Highest Single Prize |
| UK Lotto | £66 million | £35.1 million |
| Irish Lotto | €18.99 million (£14.5 million) | €16.7 million (€12.86 million) |
| EuroJackpot | €90 million (£69.3 million) | €90 million (£69.3 million) |
Biggest Lottery Win In The UK
The biggest lottery jackpot ever won in Britain belongs to Colin and Chris Weir, the Scottish couple who famously won £161.6 million on EuroMillions back in 2011.
Here's the full list of the biggest British lottery winners:
| | | |
| --- | --- | --- |
| Name | Year | Amount |
| Colin & Chris Weir | 2011 | £161.6 million |
| Adrian & Gillian Bayford | 2012 | £148.6 million |
| Anonymous Winner | 2010 | £113 million |
| Neil Trotter | 2014 | £107.9 million |
| Dave and Angela Dawes: | 2011 | £101.2 million |
Biggest EuroMillions Jackpots
Currently all the biggest UK lottery wins have come from EuroMillions. If you're curious about the biggest EuroMillions winners of all time, meanwhile, we've already got a full article on the subject here.
The Biggest Jackpot – Right NOW!
EuroMillions is also the biggest jackpot right now – worth £79 million!
At it's Euro value rate of €104 million it's already reached, and surpassed, Superdraw proportions.
In other words this could well be yet another huge jackpot record in the making!
So be sure not to miss this Friday's draw, or, to be extra sure, check out Lottoland's exclusive JackpotHunt feature – this allows you to "hunt" down a large rolling jackpot until its won, so you need never worry about missing a big draw ever again!
For just £2 per bet you could soon end up setting your own world record with EuroMillions!