Lotto Winners 27 March 2015
Glamorous Playgrounds of the Super Rich
The Most Expensive Nightclubs In The World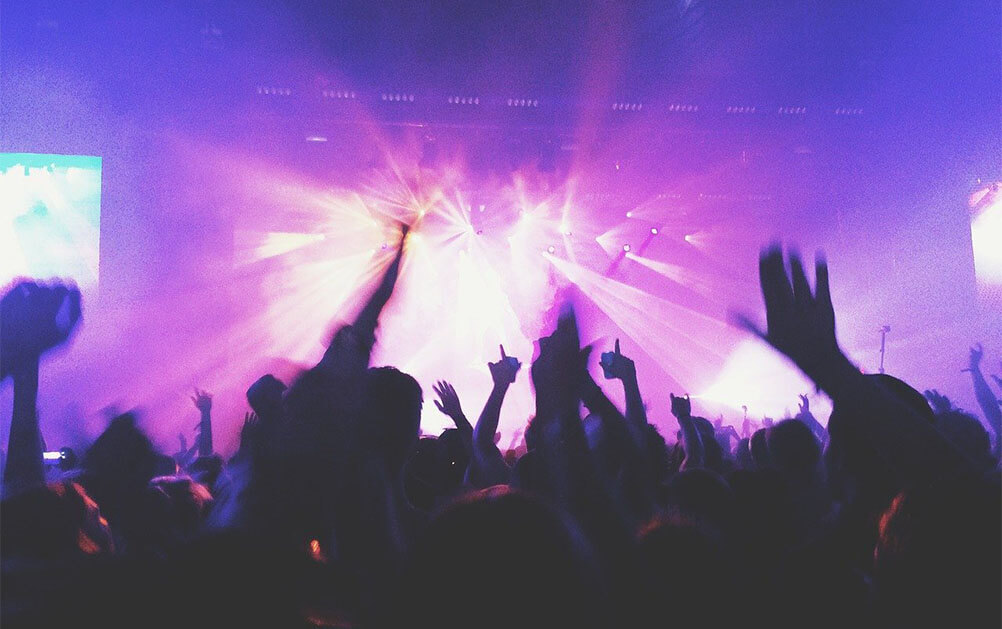 Dawn Of The Superclubs
Clubbing and dance music has come a long way since the heady days of the 1988 Summer of Love when free rave events were held in fields and warehouses. Today it's a multi-billion pound industry where superstar DJs like Tiesto and Armin Van Burren tour the world charging six figure fees to play music.
Some, like David Guetta, qualify as "ultra high net worth individuals" – Guetta's net worth in excess of $30 million, putting him on par with award show hijack artist Kanye West.
One factor which has contributed to the rising wealth of DJs has been the monetary arms race between the high profile superclubs. And, as you'll see, some of these clubs can afford to pay high fees to DJs, since they also charge ridiculous amounts for clubbers to hear them spin.
XS: Las Vegas, Nevada, US
When it comes to big, brash, loud and pricy there's nowhere that can ever hope to compete with Vegas. Not surprisingly it's home to not one, but three of our featured super-wealthy nightclubs.
If you want to get a proper glitzy Las Vegas hangover then this spot, frequented by celebs and super-rich socialites, is the place to be. The entire club encompasses 40,000 square feet and includes a gold-trimmed interior with a 13,000 square foot dancefloor and an outdoor swimming pool.
Fancy a drink? Then expect to shell out a few grand for champagne and high-priced cocktails that can cost up to ten grand! I guess the name XS stands for "excess" rather than extra small, because in terms of size, not to mention bar tabs, it's more like XXXL.
Drai's: Las Vegas, Nevada, US
Of course in Vegas it's all about being as big and ostentatious as possible so it's no surprise that XS faces some stiff competition. Drai's, located on the main Vegas strip, is a massive 65,000 square foot complex on the 11th floor of the Cromwell, right beside the iconic Flamingo and Caesars Palace casinos. It consists of three separate clubs, the Beach Club, for daytime parties, the main nightclub and then an after hours club in the basement.
In one famous incident Canadian DJ Deadmau5 (pronounced "dead mouse" to those who aren't up on their choons) played Bon Jovi's "Living on a Prayer" – a serious departure from the type of music he's known for. The reason? A gambler promised to pay him $200,000 to do it.
If you're planning a party it's good to know that the DJs take requests. You can also shell out for the elite 737 package. You'll get your own Boeing 737 for yourself and a group of up to 50 people plus a private fireworks display, room and board and all the champagne you can drink as you dance the night away to some of the world's hottest DJs – all for the low, low price of just $737,000! In the immortal words of Jeff "The Dude" Lebowski, "let me just go find a cash machine."
Hakkasan: Las Vegas, Nevada, US
It's a hat trick for Vegas as we head to the Hakkasan, home of what is likely to be the most expensive bottle service you're ever likely to find. Get yourself the snootiest champagne that (a hellova lot of ) money can buy – 9 bottles of some stuff I've never heard of but the price tag's a mind-boggling half a million US dollars!
The club is also home to the world's richest DJ, resident Calvin Harris, estimated by Forbes to be worth over $66 million. So, unlike me, he can easily afford such insane bar tabs.
Play: Miami, Florida, US
Staying stateside we come to Miami, a city with a longstanding reputation for swanky nightclubs dating back to the days of disco. Thankfully the music has improved significantly since Tony Montana's time though the price tags haven't. You can rent out your own private section at Play for $15,000, with bottle service. The hefty price tag ensures that patrons tend to be rather wealthy and, quite often, quite famous too.
The Cavalli: Dubai
Dubai isn't a place we normally associate with wealth. Only joking the place is loaded! And nothing demonstrates that better than the Cavalli club – a full three stories of unparalleled opulence covered in Swarovski crystal and glamorous interiors designed by Roberto Cavalli. As with other clubs on the list it attracts lots of big name DJs though the price of drink is astronomical.
BONUS – Club 33, Disneyland: Anaheim, California, US
They say Disneyland is the Happiest Place On Earth, but what good is it if you can't get smashed and have a good party? Well actually you can – if you know the right people and have the right funds
Though the entire park has a full liquor licence the only place you can get a drink is in Club 33. The club was founded by none other than Walt Disney himself as a place to wine and dine investors for his new theme park. Today the club is open to public memberships. Well at least to those members of the public who've got tons of time and money to burn.
Club 33 is located by the Blue Bayou Restaurant and the famous Pirates of the Caribbean ride. Blink and you'll miss it, though, it's not well marked, so just look for the door with the number "33" on it.
In true Tardis style it looks small on the outside but inside it's massive with a classy, old world styled interior, albeit strewn with Disney memorabilia. It's unlikely to be crowded, however, since it only allows 500 members at a time.
Allegedly it costs $27,000 to join and then there's an annual fee of $11,000, depending on the type of membership you apply for. There's also a really long waiting list, so even if you can pony up the funds it could take you years to become a member.
If you do you'll get an access-all-areas pass for both Disney parks in the US plus lots of other perks including the ability to skip queues. If you've ever visited the Magic Kingdom then you'll know how handy this is. Plus you'll get the smug satisfaction of being a member of one of the most exclusive clubs on the planet. Don't know if there are many top DJs spinning there though – and even if I'm wrong I doubt Disney will be hiring Deadmau5 anytime soon!
---