News & Stories 23 February 2016
Win A Million Pounds Instantly!
The New Chris Tarrant Scratchcard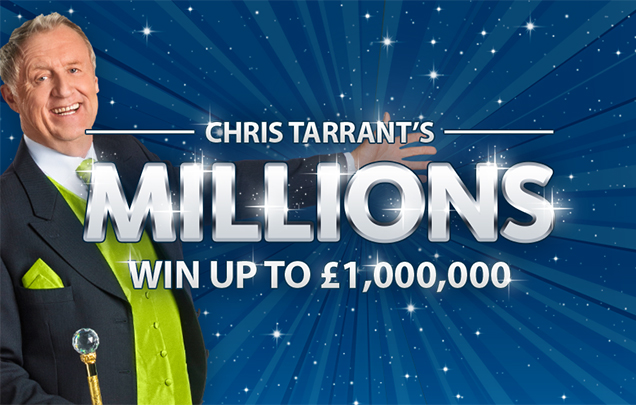 Our new Chris Tarrant Scratchcard is finally here. We've been teasing that there are lots of exciting new products in the pipeline, well here's one of our flagships, featuring our very own brand ambassador.
In this game there are two different panels. The winning symbols panel, at the top, features two different symbols. You need to match one those symbols to one the symbols revealed in the panel below.
Or, to put it another way, you need only match two symbols in total to win! For example, match two moneybags to win £10,000, two diamonds to win £100,000 or two boats to win £1 million!
Become A Millionaire Instantly!
With Chris Tarrant's Millions there are a total of 25 different ways to win – the most of any of our scratch cards. Playing is easy, simple click the Play Scratchcard button and scratch to play! Who knows you could end up becoming a millionaire in an instant!
---