01 July 2014
Compared to winning the jackpot?
What are the odds of being dealt a royal flush?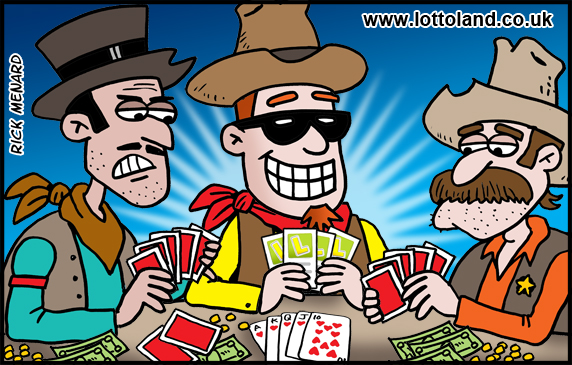 This week's What are the Odds? article #6 looks at the odds of being dealt a Royal Flush poker hand in comparison to winning a lottery at Lottoland.

Everyone knows that a Royal Flush is the best possible hand that a player can be dealt in poker, getting a straight flush with the Ten, Jack, Queen, King and Ace cards. Making a Royal Flush in a game like Texas Hold'em is rare, but not exceptionally so with the right cards and the right flop. Most veteran poker players have had their poker faces tested a few times when they are lucky enough for this quintet of cards shows up in their hand. In a 7 card game, not taking into account skill or any other factors, your chances of getting a Royal Flush are about 1 in 30,940.

However, your chances of getting a Royal Flush with your first five cards in straight poker are significantly less. Your odds being dealt a natural Royal Flush with the first 5 cards out of the deck when playing the traditional game are just 1 in 649,740. To put that number into some perspective, if you were dealt 20 poker hands every night over the course of your lifetime you would expect to get a royal flush once in your lifetime (89 years)!

In poker there are 2,598,960 possible hands. Therefore your chances of getting the same card combination twice in your lifetime are highly unlikely unless you play a ridiculous amount of poker.

With that said, your chances of getting a Royal Flush are still better than winning a lotto jackpot. The lottery with the best odds at Lottoland is the Irish Lotto where your odds of taking home the top pot by matching all 6 numbers are 1 in 8,145,060. However your chances of matching 5 numbers is significantly less at 1:34,724, about the same as making a Royal Flush in Texas Hold'em. If there is a big jackpot then 5.38% of the total pot which a "Match 5" will get you can be several thousand Euro - a lot more than what you'd make on most poker hands!