21 July 2014
#IfIWonTheLotto
Win and buy: the world's most famous watch!
This week's MegaMillions jackpot is up at an incredible $520 million with our DoubleJackpot – only at Lottoland! What would be on your shopping list if you win? Check out the world's most famous watch – the Patek Philippe Supercomplication. Read about its astonishing price tag and crazy features!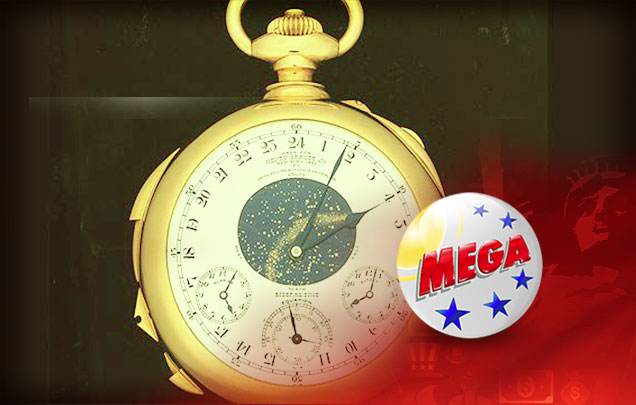 A jackpot win gives you time on your hands do to the things that matter to you. After picking up a windfall you can focus on your hobbies – your pottery, fly-fishing, competitive dog grooming and your knitting game.
But you need to keep track of all that quality time you can now afford to spend. So how about getting a timepiece worthy a lottery winner?
The record-breaking watch
Leave the Rolexes and the Omegas for the riff raff. What you need is the world's most famous watch: the Henry Graves Supercomplication.
The auction house Sotheby's recently announced that they will once again auction the watch. The first time around, in December 1999, it fetched a then record-breaking $11 million.
Now its current owners are putting it up for auction once again.
The world-renowned watchmakers Patek Philippe made the Supercomlication. The American banker Henry Graves commissioned it in 1925.
Graves wanted "the most complicated watch in the world". He got what he wished for.
The Holy Grail of watches
A complication is watchmaker street slang for a function that goes beyond merely displaying time. The Supercomplication has 24 functions. That's fewer functions than a tamaguchi or a sub-par calculator. But that's not what matters here.
The Supercomplication has features such as the ability to show the starry sky above New York City and to play the same melody played by the bells of London's Big Ben. This peace will give you some serious steampunk swag.
The watch took eight years to build and has been called "the Holy Grail of watches". What better status symbol for a lottery winner with time to kill and money to spend?
Time to win a jackpot
The watch will go up for auction in November this year. This of course leaves you plenty of time for winning a jackpot.
Make sure you play your numbers in this week's draw and this watch could be yours!