Lotto Knowledge 30 March 2017
How These People Did It
Winning The Lottery Twice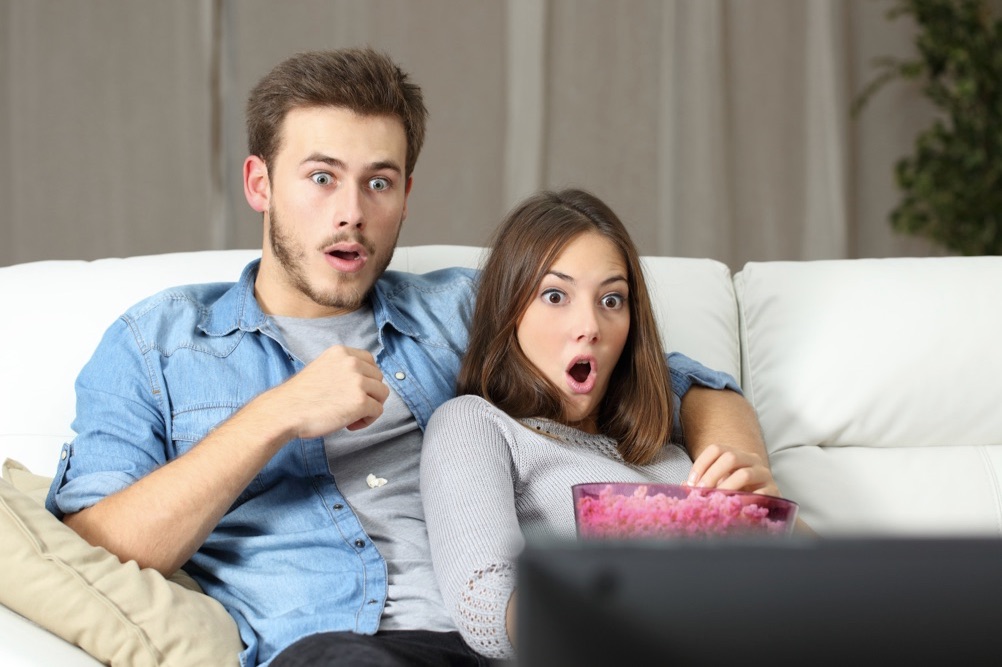 How One Man Beat 5,400,000,000,000 To 1 Odds
Five trillion to one, no that's not a made up number, it's the odds one man beat to bank two lottery jackpots.
Fifty-year-old electrician David Wilkes banked close to £200,000 on the UK National Lottery, when his numbers 15, 16 ,18 ,28, 36, and 49 came up. He celebrated his win alongside his wife, Helen, and made plans to start a retirement in the sun.
However, more out of habit than anything else, David kept on entering his lucky numbers into the UK Lotto. After a year he was staggered to see they'd come up again, banking him just over £121,000!
The odds of his first win were 2,330,636 to 1. But the second time, the odds shot up to 5,400,000,000,000 to 1!
Despite his astonishing double win, David continues to enter the lottery, telling the press: "People say that things always come in threes, so I will definitely be keeping my numbers. I now believe that anything is possible."
Who enters the lottery after banking a big jackpot? Well, as Oscar Wilde once said, "we are all in the gutter, but some of us are looking at the stars." David's mix of persistence and a whole load of blind luck is certainly one way to tackle the enormous challenge of banking multiple lottery jackpots.
Twice as Nice
When David and Kathleen Long won £1 million on the lottery, they probably didn't think their luck could get any better.
That was until they won the exact same prize a few years later! Beating odds of close to 240 billion to 1, David and Kathleen became two of the luckiest people in Britain.
David Long explained the story of his amazing double win to the press: "I always knew I'd win, even the first time. I just had a feeling it was going to be me. I tend to play when I know there are lots of prizes on the go."
Despite being a millionaire, David kept trusting his gut feelings: "Last Friday night I was passing the local shop and saw there were 10 £1m prizes on the lottery and a nice car and thought yeah, I'll give that a go. Got to be worth a few lines and I got five using my usual numbers."
They always say trust your gut, and when it comes to the lottery it seems like for a lucky few, it can pay off big time.
Lucky Lorry Driver
Life works in mysterious ways, and for lorry driver Stuart Powell a ticket mishap had truly incredible results.
After walking into his local Co-op, Stuart opted for a lottery ticket for Friday's draw. After paying up he left the shop, but to his dismay realised the person behind the counter had messed up, and given him a ticket for the following Tuesday.
Initially angry, his mood changed just a few days later when that ticket brought him a massive £1 million win.
There's more to Stuart's story, four years previously he'd banked a modest (in comparison) £55,000 on the lottery, which he'd given away to friends and family.
A modest man with simple dreams, he vowed to continue working despite his second big money win.
When asked what his first purchases would be as a millionaire, he simply replied that he would invest in a new nail gun from B&Q, priced at £38, and a nice new car for his wife Denise.
He told the media: "To think I have won it twice is just unbelievable. It's the stuff of dreams. Everyone is taking the mickey out of me because I don't want anything. But I'm happy as long as everyone else is. I've been a truck driver for three years and I've no plans to stop."
As far as we know Stuart still drives his lorry, and for all we know, still uses his nail gun for odd jobs around the house at weekends. And good luck to him!
How To Win The Lottery Twice
So, what can we take from these remarkable tales of amazing good fortune?
Firstly, persistence is key. All these double winners had kept taking part after their first win.
Secondly, and most importantly, be lucky. Sadly, we can't give you any tips on how to become luckier, you'll have to find your own way there.
---