Lottery 30 October 2023
Billion Dollar Jackpot
The Biggest Powerball Jackpots of All Time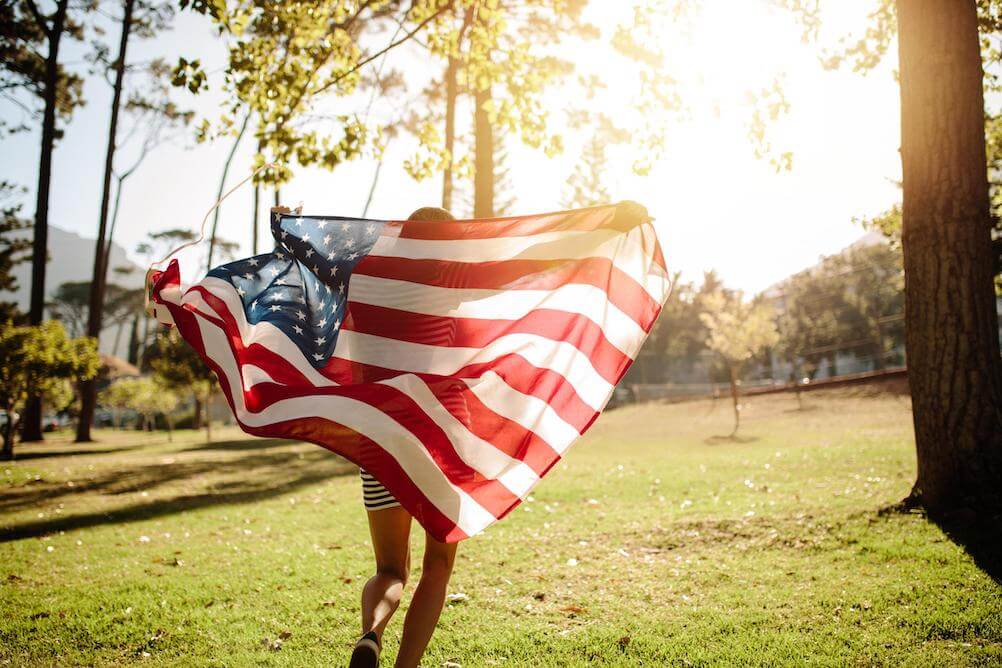 WHAT IS POWERBALL?
Powerball is an American lottery which was formed in April 1992, replacing the original Lotto America which ran from 1988 – 1992. Powerball is available in 46 states plus the District of Columbia, Puerto Rico and the U.S. Virgin Islands. Draws take place on Monday, Wednesday, and Saturday at 10.59 Eastern Time (02.59 GMT / 03.59 BST). Powerball is operated by the Multi-State Lottery Association (MUSL).
The current Powerball jackpot is an estimated *£316 million and can reach up into the billions! Unlike the major European lottos, Powerball has no jackpot cap and keeps rolling until the jackpot is won, this leads to such huge jackpots.
*Tier 1 winning bets on PowerBall are paid out as a 30-year annuity or discounted lump sum at Lottoland's election, and Tiers 1 – 3 are also subject to a 38% reduction as per T&C's. Forbes has written an article which explains how a billion-dollar win would be taxed.
POWERBALL RECORD JACKPOT WINNERS
Only 11 states in the US allow lottery winners to remain anonymous, these states are: Arizona, Delaware, Georgia, Kansas, Maryland, New Jersey, North Dakota, Ohio, South Carolina, Virginia and Texas.
As the majority of states require the winner to reveal their identities, we are able to find out a bit about their stories, which sometimes can be quite interesting. Here are the biggest Powerball jackpot winners.
Top 5 Powerball JAckpots

Jackpot
Date
Winning Location
$2.04 Billion
7 November 2022
California
$1.765 Billion
11 October 2023
California
$1.586 Billion*
13 January 2016
Florida, Tennessee, California
$1.08 Billion
19 July 2023
California
$768.4 Million
27 March 2019
Wisconsin
*Shared between three tickets.
#1) $2.04 billion - Nov. 7, 2022 - Anonymous - California
On the 7th of November 2022, a single-ticket winner made history hitting the $2.04 billion jackpot all by themselves. This jackpot is now the largest lottery jackpot in the world!
The winner is called Edwin Castro, however not much further information about the winner himself has been revealed as he has declined to speak with reporters. However, he wrote an offcial statement saying he was "shocked and ecastatic" to have won and that he was glad that the public schools in California benefit from the lottery after he explained that he was "educated in the California public edcucation system".
We also know that he bought the winning ticket from a petrol station in California called Joe's Service Center. The owner of this lucky petrol station has been rewarded with $1 million by Powerball for selling the single-winning ticket.
The winning numbers were 10, 33, 41, 47, and 56 with 10 as the Powerball.
#2) $1.765 billion – Oct. 11, 2023 - California
In California, a sole ticket perfectly matched all six numbers drawn on the 11th of October, 2023, securing the staggering $1.765 billion Powerball jackpot. The cash equivalent of this remarkable win stands at $774.1 million. The winning combination comprised the following numbers: 22, 24, 40, 52, 64, and the red Powerball 10.
This makes this jackpot the second-biggest lottery win in jackpot history and the second-biggest single ticket win ever.
#3) $1.586 billion – Jan. 13, 2016 - Florida, Tennessee and California
The massive win took place on January 13, 2016 with the Powerball jackpot of $1.586 billion. The lucky numbers were 4, 8, 18, 27 and 34 with the Powerball 10. The prize money was split between three tickets, won in three different states. The three winning couples opted for the lump sum of $328 million.
David Kaltschmidt and Maureen Smith - Florida
Originally from Long Island, New York but residing in Melbourne Beach, Florida, David lost 10 lbs from stress before the couple even collected their prize. David purchased an SUV and Maureen a gold Tesla but the couple decided to remain in their $300,000 home located in a prime real estate location by the sea, which included a dock for David's 15 ft fishing boat. As the couple were already relatively well-off and enjoying their life in Florida, not a great deal changed in terms of their lifestyle with neighbours claiming, 'they were nice, humble people before and they are exactly the same now'.

John and Lisa Robinson – Tennessee
The Robinsons initially claimed they would be staying in the modest home in Munford, John stated "we're just like y'all. These big fancy houses are nice, but you gotta clean 'em". However, six months later, the Robinson family was living in a $6.2 million, 10-bedroom mansion on 320 acres (129 hectares) of land including a private lake.
You can't really blame them after winning $328 million, they would still have had plenty left over to live out the rest of their days. They were living a modest, small-town, middle-class life prior to their win, unlike David and Maureen who were already living it up in Florida.
Marvin and Mae Acosta – California
This couple from Chino Hills was in no rush to go on a spending spree as they took 6 months to claim their prize, reportedly 'laying low on purpose'. According to California Lottery Director Hugo Lopez, the couple had read their 'Winner's Handbook' and assembled a team of legal and financial advisors.
This was later confirmed by the couple who said that would commit 'nearly all of this new resource to a Trust and to charities that are important (to them)'. This win was also great news for Balbir Atwal, owner of the 7-Eleven which sold the ticket, who received a mega bonus of $1 million for selling the ticket.
#4) $1.080 billion – Jul. 19, 2023 - Anonymous - California
This remarkable event has evolved into a historic jackpot run, marking only the fourth occasion in the 31-year history of Powerball that a jackpot has soared to a staggering billion-dollar threshold. The winning combination of numbers consisted of 7, 10, 11, 13, and 24, with the Powerball number being 24.
The ticket that clinched this massive jackpot was sold at the Las Palmitas Mini Market in Los Angeles. However, the identity of the fortunate winner remains shrouded in mystery, as we are yet to ascertain whether they are a local resident or merely a passerby who tried their luck.
#5) $768.4 million – Mar. 27, 2019 - Manuel Franco - Wisconsin
The jackpot was won by a single ticket purchased at a Speedway in New Berlin, near Milwaukee. The owner of the ticket was a young man by the name of Manuel Franco, who opted to be paid the lump sum of $477 million, taking home $326 million after tax. Just 24 years old at the time of his win, Manuel said he was unsure what his future holds but he wanted to "help out the world", but first he wanted to "take a break" in order not to make any bad decisions, vowing to be responsible and "do it right", making sure his future is secure.
Manuel said he "felt lucky" and purchased $10 worth of individual Powerball tickets. After buying his tickets, he looked into the shop's camera and contemplated winking at it as he had a "lucky feeling". Manuel claims to have been playing Powerball since he was 18, purchasing his first ticket on his 18th birthday.
HOW TO BET ON POWERBALL FROM THE UK
You can only buy tickets for Powerball in the United States but fortunately, you don't need to cross the Atlantic as you can bet on PowerBall from the UK with Lottoland. Just create an account, pick your numbers and wish for the best. All from the comfort of your own home!
To win the jackpot, you need to match 5 numbers from 1 to 69 plus a Powerball from 1 to 26. The odds of winning Powerball are 1 in 292,201,338.
PowerPlay is an additional feature which enables you to win more money on lower-tier prizes. If you win a prize on tier 2 with the PowerPlay option, your winnings are doubled! Any other non-jackpot prizes will be doubled either x2, x3 or x5 depending on the PowerPlay ball that is drawn. If the jackpot is below $150 million, an additional x10 PowerPlay ball is added.
HOW MUCH DOES IT COST TO BET ON POWERBALL FROM THE UK?
A single bet costs £3 but for jackpots over $500 million, Lottoland may increase the price to £6 per line.

The reason for this is due to the increase in Lottoland's insurance costs on mega jackpots.
I WON A POWERBALL PRIZE – WHAT NOW?
All of our UK customers are automatically verified, for large sums such as Powerball jackpots, an additional document scan may potentially be requested to ensure the money goes to the right person. For smaller prizes, they will be automatically credited and your money will arrive in your bank account within a few business days. Of course, if you're lucky enough to hit the Powerball jackpot, we'll contact you by phone to share the good news!
Lottoland guarantees a pay-out of all winnings with its unique insurance model, even the highest Powerball jackpots. However, Lottoland replicates the pay-out structure of the official draws in the US and for this reason, the total prize is reduced by 38% to make allowances for the tax that the official winners in tiers 1 to 3 would have to pay. Payment can be received as instalments over 30 years or as a lump sum paid out at 60% of the total value of the annuity amount.
BECOME THE NEXT POWERBALL WINNER
Now that you're a professional on how to bet on the PowerBall from the UK - why not bet with Lottoland? Simply sit back and relax and bet on one of the biggest American lotteries from the comfort of your house in the UK with a touch of a button on your mobile/laptop!
So, good luck and who knows, we may be including you in the next list of top Powerball winners...
Updated: 30th October 2023.
---