knowledge 29 March 2017
EuroMillions & EuroJackpot Betting, Available At Lottoland!
Euro Lottery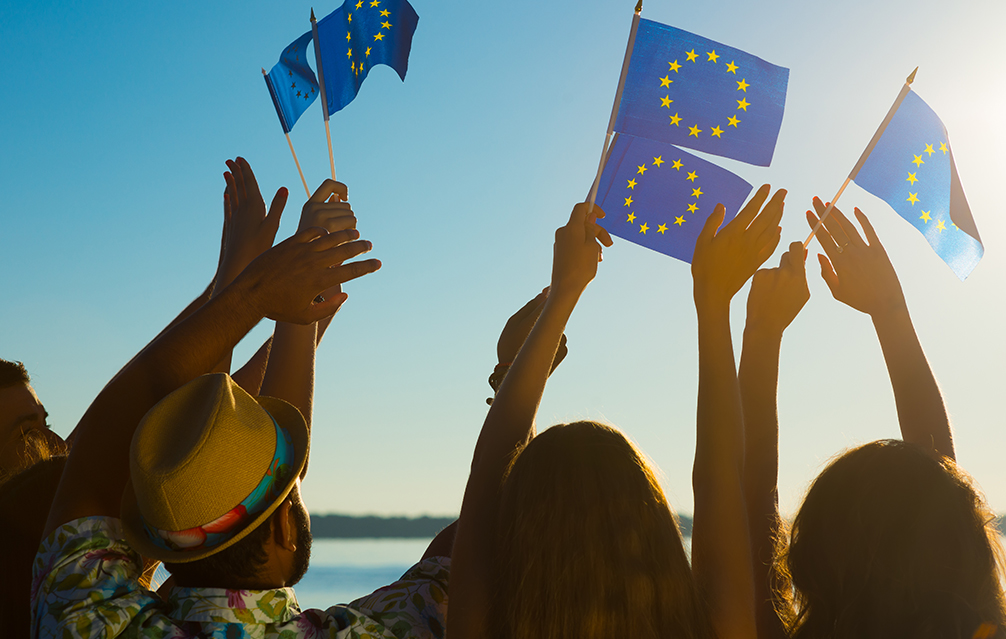 Can I Win Both Euro Lotteries?
Let's start with the big question, can you take part in both lottery jackpots from the UK?
Traditionally entry to these two jackpots depended on where you lived. EuroMillions was open to residents of: Andorra, Austria, Belgium, France, Ireland, the Isle of Man, Liechtenstein, Luxembourg, Monaco, Portugal, Spain, Switzerland and of course the United Kingdom
EuroJackpot was available in: Croatia, Czech Republic, Denmark, Estonia, Finland, Germany, Hungary, Iceland, Italy, Latvia, Lithuania, the Netherlands, Norway, Slovakia, Slovenia, Spain and Sweden.
So, only residents of Spain could participate in both of Europe's biggest lotteries, until Lottoland came along.
With Lottoland you can bet on the outcome of both jackpots and win all the same prizes.
Click here to bet on EuroMillions, and here to bet on EuroJackpot.
This means, for the first time ever, EuroJackpot is available to UK residents, in all its glory.
EuroMillions: £2.00 At Lottoland
Last September the cost of a EuroMillions ticket purchased through Camelot rose from £2.00 to £2.50, meaning customers have to fork out an additional 50p for every line they want to buy.
However, with Lottoland the cost of a single bet remains at £2.00. This means our customers can enjoy all the benefits of the new jackpot format, without the 25% rise in entry costs.
That's not all, Lottoland regularly runs big Special Jackpots, giving you the chance to win more, for less. Plus, we regularly reload our jackpot after a big rollover so our members can have an extra shot at a big money prize.
EuroMillions vs. EuroJackpot
| | | |
| --- | --- | --- |
| | EuroMillions | EuroJackpot |
| Cost of Entry | £2.00 with Lottoland | £2.00 |
| Starting Jackpot | £12 million | £8 million |
| Record Jackpot | £161 million | £81 million |
| Jackpot Odds | 1 in 139,838,160 | 1 in 95,344,200 |
| Lowest Prize Odds | 1 in 22 | 1 in 42 |
| Format | 5/50 plus 2 Lucky Stars | 5/50 plus 2 Bonus Numbers |
| Draw Days | Tuesday & Friday | Friday |
Biggest Jackpots
Two of the EuroMillion's biggest jackpots were won by UK residents.
In August 2012, Adrian and Gillian Bayford of Haverhill (Suffolk) won £148,656,000 (€190,000,000) on the Camelot draw, making them the joint-highest winners ever.
The other all-time highest winner was an unknown ticket holder in Portgual.
In July 2011, Colin and Chris Weir from Largs (Scotland) banked £161,653,000. While the Weir's won more than the Bayford's, the jackpot was only €185,000,000 at the time. However, due to the exchange rate the Weir's took home more pound sterling.
The EuroJackpot has seen two record €90 million wins in its history, with winners coming from Germany and the Czech Republic.
The identity of both winners is unknown, due their desire to remain anonymous, however they are both amongst the list of Europe's biggest lotto winners.
Spain - Home Of The World's Biggest Jackpot
Aside from the two Euro lotteries, there are two big annual draws in Spain that are worth knowing about, El Gordo and El Niño, as they both offer huge jackpots every year.
Since 1812 the Spanish Government has arranged a Christmas Lottery (El Gordo) which is drawn every December on the 22nd. Paying out a total of €2.1 billion, with €720 million going to the winners of the main "El Gordo" prize, it is the largest draw in the world.
El Gordo actually functions more like a raffle, with numbers ranging between 00000 and 99999, and the winner drawn from a large drum. However, there are dozens of sets of the 00000 to 99999 tickets made, meaning that multiple participants could win the same top prize tier.
With Lottoland you have the chance to bank the jackpot by betting on the outcome. Unlike the main draw, where numbered tickets are dispensed depending on your location, with us you can select your own numbers via our Betslip.
The second highest is El Niño, which takes place on the 6th of January. The prize pool is roughly a quarter of El Gordo, but it is still a hugely popular draw in both Spain and around the world.
More Great Euro Lotteries
Looking to expand your horizons, and take your lottery betting to new and exciting destinations?
Head over to our lotteries page, here you'll find a whole host of international lotteries, including some of Europe's favourtie domestic draws.
We've got SuperEnalotto, Italy's favourite jackpot and the world's largest domestic lottery. With jackpots that regularly exceed that of EuroMillions, it has given out some of the continent's biggest prizes. In fact, last year SuperEnalotto's jackpot was the biggest in Europe, topping both EuroMillions and EuroJackpot.
There's also the absurdly popular Polish Lottery, with bets starting at 75p and a minimum jackpot of £1 million!
Plus, lotteries from France, Sweden, Austria, Spain and more.
---