News & Updates 17 May 2019
Exclusive Features
Getting the Most Out of Lottoland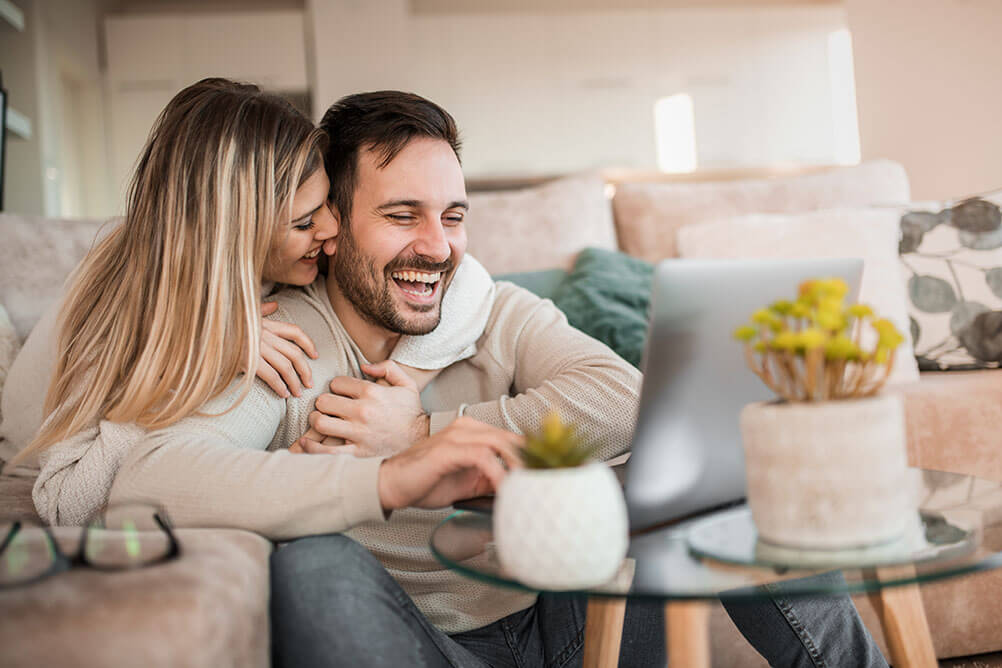 Lotteries
Lotto betting is easy at Lottoland, where we offer bets on some of the biggest and best lotteries from around the world. Whether you fancy a crack at the monster jackpots on offer from US Powerball and MegaMillions or look for the better value odds of the smaller European jackpots, there are a million ways to win at Lottoland. Cash4Life is the lottery that keeps the good times rolling with its jackpot prize of £1,000 a day for life. And don't forget our range of exclusive lottery betting products like WorldMillions, Millionaire & Millionaire GO!, Lotto Plus and the Bitcoin Lotto, which you will not find anywhere else.
Biggest Jackpots & Best Odds
Every hour of every day of the week there is a new lottery jackpot to bet on with millions of pounds up for grabs. Millionaire GO! has a guaranteed jackpot set at £14 million with bets available on the hour, every hour. If you can't wait that long, then Keno 24/7 offers the chance to win £10 million every 4 minutes! Whether you are chasing the biggest jackpots or the best odds, there is a lottery betting opportunity for you at Lottoland.
Exclusive Features
Lottoland is all about giving you the freedom to choose more lottery betting options. That's why at Lottoland you will find exclusive features to enhance your lottery betting experience:
- Double Jackpot: current jackpot not big enough? Why not double the prize with our Double Jackpot feature.
- Jackpot Hunt: set your account to sniff out the biggest jackpots.
- Subscription: place bets for a fixed period of time so you never miss out on a draw.
Check out the range of international lotteries available to bet on exclusively at Lottoland!

Syndicates
Select the lottery betting Syndicate option to multiply your chances of winning millions. The stats suggest that 1 in 5 lottery jackpot wins goes to a syndicate. At Lottoland, you don't need to get your friends and colleagues together, you can simply place a syndicate bet and choose how many lines to bet on. Lottoland offers syndicate betting options on a variety of the most popular lotteries.
Popular Syndicate Bets
American Dream: place syndicate bets on the two monster US lotteries – Powerball and MegaMillions – at the same time.
Beginner's Luck: this low-cost option gives you 60 chances to win across 3 of the most popular lottery jackpots.
Weekend Wonder: 259 chances to win on the Friday, Saturday and Sunday draws of the Irish Lotto, Powerball and MegaMillions lotteries.
Boost your chances of a big win with our Lottery Betting Syndicates

Games
As we mentioned above, Lottoland is about a whole lot more than just lottery betting. Pay a visit to the Games section and you may just be surprised to discover a dazzling array of real money gaming options. From live dealer poker games to the latest video slots and some major jackpot slots there is something for every gaming fan here, and new games are always being added to the collection.
Slot Games: with more than 250 online slots from some of the biggest gaming providers in the business Lottoland offers a world-class online slot gaming experience.
Jackpot Slots: play jackpot slots like Rainbow Jackpots and Divine Fortune with a chance to win six-figure sums at a spin of the reels.
Table Games: fans of traditional casino table games will certainly not be disappointed with what is on offer from Lottoland. From roulette to blackjack, poker to baccarat, the best online casino games are available here.
Instant Win Games: in a hurry? Check out the exciting range of instant win games with millions of pounds up for grabs.
Live Dealer Games: the perfect blend of online gaming and real casino action, live dealer games offer the fun and excitement of live casino gaming from home.
New Games: the portfolio of games at Lottoland is constantly being updated, so check in with the New Games section to find the latest and greatest options.
Enter the exciting world of online gaming at Lottoland.

Scratchcards
There are online scratchcards at Lottoland to suit all bank balances, large and small. Whether you want to take a chance at a multi-million-pound prize or scratch for pennies to win pounds, the choice is yours.
Millionaire: millions of pounds are just a scratch away with our fantastic range of millionaire online scratchcards.
Budget: if you prefer the low-cost option, check out the budget scratchcards where top prizes worth up to £50,000 can still be won.
DreamCar: play for Porsches and other top-of-the-range cars on our DreamCar scratchies.
Lottery: Lottoland's lottery scratchcards give you all the thrills of the biggest lotteries without having to wait for a draw.
Special: don't wait for a special occasion to try these seasonal scratchies.
Popular: all of our most popular scratchcards are in one place here.
Join the thousands of Lottolanders who have won with our online scratchcards!

Lottoland App
Join the Lotto Revolution by downloading the free Lottoland app so that you don't miss out when you are on the move. The Lottoland app delivers a number of features that you won't want to miss out on, including access to exclusive offers and discounts only available to app-users.
The app allows mobile Lottolanders to log in to their account via the phone's fingerprint scanner or face ID. Forgotten passports will be a thing of the past, and you will never have to worry about anybody snooping around your account. Just to make sure you never miss out on a lotto bet you can set up your calendar to remind you when the next big lottery draw is coming.
Download the Lottoland app for Android or iOS for exclusive offers.

Lottoland Winner Stories
Since launching in 2013, Lottoland has paid out prizes to hundreds of thousands of winners as well as creating plenty of new millionaires along the way.
Our all-time biggest winner to date has been Christina, who went from cleaning offices to becoming a world record-breaker. When she won €90 million (£79M) from her bet on the EuroJackpot lottery she set a new world record at the same time for the biggest ever pay-out for a bet made online.
Matthias is our second-biggest winner, having won almost £20 million using numbers selected by his wife. Other big winners have included Adam, the British-based truck driver who won more than £1.8 million from his lottery bet. And Londoner Harshd was another happy Lottolander when his DreamCar scratchcard won him a Porsche 911 Carrera.
Check out more of our Lottoland winners' stories and who knows, if luck smiles on you maybe your story will feature on these pages too!
Make sure that you get the most out of Lottoland, where we give you the Freedom to Dream Bigger!
---