Sports 14 September 2023
Sports Betting Guides
How Do Rugby Bets Work? Explained for Beginners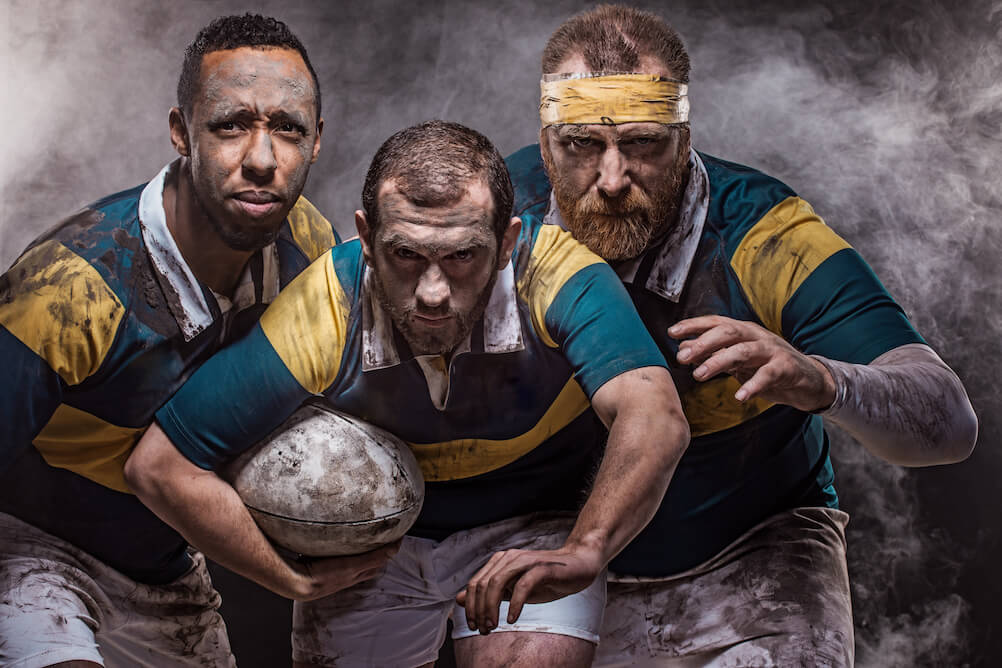 Learning how to bet on sports, and in particular how to bet on rugby, does not need to be difficult. Our rugby betting guide covers everything you need to know before you place that first bet, including the different types of bets and the strategies you should know to get in the ruck!
Main Rugby Betting Types
Betting on rugby is not complicated, especially if you have experience with betting on other sports. If you do not have a lot of experience with the different types of sports bets, it is important that you take the time to understand these. If you don't understand the bet, then you will have no idea what you need to happen for your bet to win – and that is no good to anyone! With that in mind, let's take a closer look at some of the most popular rugby betting types.
Outright Betting
This is as simple as gets when it comes to betting! You are betting on a team to win, outright. This bet can take a number of different forms, but the most popular will be In match and tournament betting. An outright bet on a match will be betting on a team to win their match, while tournament betting is betting on them to win that tournament.
Half Time/Full Time
This bet is an interesting way to bet on a match. In this bet your job is to predict the outcome of the match at both half time and full time. In a rugby match you will have the choice of backing the home team, the away team or a draw at half time and full time, meaning there nine different combinations that could potentially win. This type of bet offers higher odds that in outright betting as there a bigger risk when predicting the outcome of two different outcomes. Remember: you will need to predict both outcomes successfully for your bet to win.
Accumulators
If you are feeling especially confident about your prediction skilly, you can predict the outcome of more than one match. Generally, betting on two is considered to be a double, betting on three is a treble and betting on four or more matches will be an accumulator. Accumulators attract a lot of attention as sky-high odds are achievable by adding more and more matches to the bet. However, the more matches you add to your bet the greater the opportunity there is for something to go wrong! Take a ten-match accumulator as an example. You could do really well and predict the first nine matches correctly, but if the tenth loses you will win absolutely nothing!
Handicap
In sports betting there will usually be a favourite and an underdog. Sometimes they odds may be overwhelmingly in favour of one team, and on other occasions they will be very close. Handicap betting looks to level the playing field a little bit and give one team a hypothetical advantage or disadvantage before the match even begins. The favourite for the match would be assigned negative points handicap and the underdog is given a positive points handicap. For example, England may be given a -15.5-point handicap in a match against Italy. This would mean that they would need to win by 16 clear points to be considered the winner.
Strategies for Rugby Betting
The only thing that that you do have influence over is the actual bet that you make. With that in mind, here are a few factors that you should consider before placing that bet.
Check the Weather!
When deciding to place a bet, we may think of a lot of factors, but often the weather is overlooked. This is a mistake! The weather has often been credited with wreaking havoc on predictions, so don't get caught out. If it is going to be an unusually hot day, consider how well-equipped the players are to deal with that. For Australia it may not be an issue, for Ireland it could spell disaster. If there is expected to be torrential rain, take time to consider how that may affect the game. Always remember to review the weather forecast and ask yourself how that may affect the outcome of the match.
Team News
Injuries can become one of the biggest influences on the outcome of a match before a ball is kicked. Before betting, look out for any team news relevant to the match you are interested in. Is an influential player going to miss out thanks to injury or being suspended? Or is a major player going to make an unexpected return? Analyse this information and weigh up whether or not it could have a marked impact on the match.
Form Guides
Form may be temporary, but it is also great indication of what to expect from a team going into a tournament or a match. Momentum is one of the most interesting phenomena in sports, and it has been known to cause more than a few upsets in the past!
How to Bet on Rugby With Lottoland
You can now bet on rugby with Lottoland! Whether you want to bet on major tournaments like the World Cup, or events a little closer to home, Lottoland has market for you! To get started you just need to follow these easy steps:
Register with Lottoland – If you don't have an account, you can open one by clicking on 'Register' and submitting your details.
Deposit Funds – Add funds to your account using any of the most popular payment methods, including Snapscan, Visa, 1ForYou, and Mastercard.
Open the Rugby Menu - Open the menu for rugby betting.
Place Your Bet – Review the betting options and place your bet on your chosen event.
Withdraw Your Winnings – After you place your bet, all that's left to do is wait for the result to come in and – hopefully - collect your winnings!
Now you are armed with knowledge about the different types of rugby bets and betting strategies, you should be ready for kick off! You will be spoiled for choice on Lottoland, with many events to choose from in both Rugby Union and Rugby League. Good luck!
---