News & Stories 18 July 2019
Living La Dolce Vita!
Betting on the Italian Lottery from the UK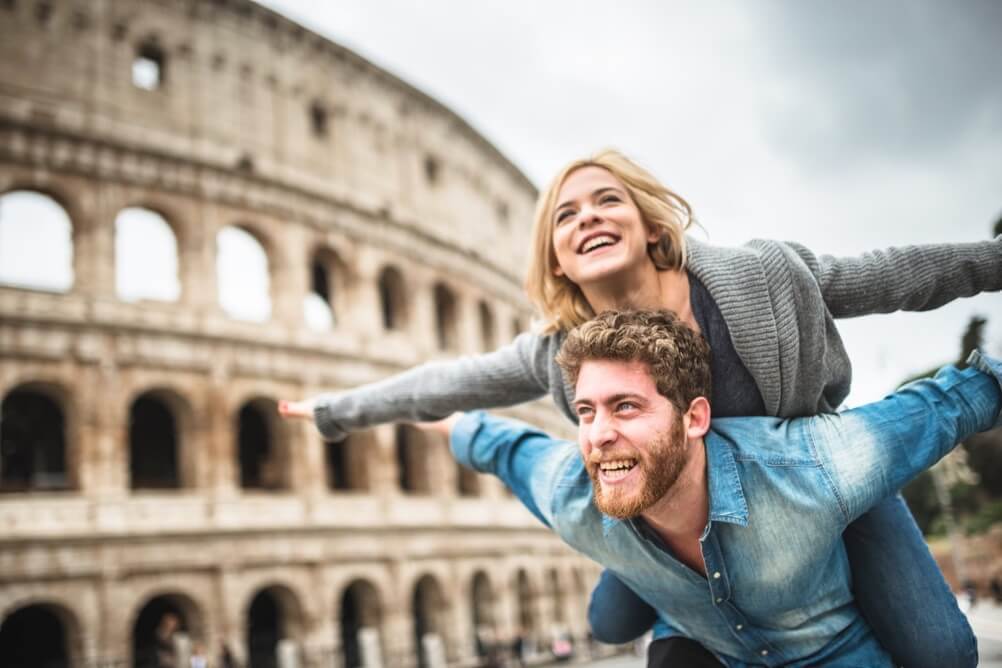 On Tuesdays, Thursdays and Saturdays you can place bets on this Italian mega jackpot. Although the minimum jackpot is 2 million euros (£1.8M), it usually grows rapidly to hit the heights, with jackpots of over £90 million by no means a rarity!
Europe's Record Lottery
The SuperEnalotto, which has been around since 1997, has now become one of the largest and most popular lottery games in Europe. This lotto favourite holds the jackpot record for all European national lotteries and since the draw on the 18th of July 2019 it has beaten even the multi-national lotteries to claim the all-time jackpot record for Europe. The jackpot was finally won in August 2019 after rolling over since June 2019, giving the winner an incredible €209 million windfall for their €2 investment! The winning ticket was bought in a bar in the town of Lodi, near Milan. Next, let's take a look at some of the biggest ever SuperEnalotto winners.
In October 2010, a syndicate of 70 people managed to hit the monster jackpot of €177,729,043.16 (around £160M). This large group of winners, distributed throughout Italy, collected a sweet €2.5 million apiece.
The biggest single win so far has gone to a fortunate chap from Calabria. This lucky winner claimed an incredible €163.5 million in October 2016! Third place in the list of the highest SuperEnalotto jackpots goes to a winner from Tuscany. With a bet of just €2 he took home a total of €147.8 million in August of 2009.
Two winners (from Emilia-Romagna and Tuscany) shared the main prize in February 2010, which was a hefty 139 million euros. The final entry in our list of the top 5 biggest SuperEnalotto jackpots is a lucky winner from Sicily, who in April 2018 hit the jackpot of nearly €130.2 million. We don't have the winners' names because Italian lottery winners tend to choose the option to stay anonymous when they win big, and of course that option is available to Lottoland winners on any lottery as well.
Top 5 SuperEnalotto Jackpots
DatE
Jackpot
13 August 2019

€209,160,442.00

30 October 2010

€177,729,043.16

27 October 2016

€

163,538,707.00

22 August 2009

€

147,807,299.08

09 February 2010

€

139,022,314.64
Easy Rules, Big Jackpots
The SuperEnalotto formula of selecting 6 numbers out of 90 tends to lead to some huge jackpots. Excitement is guaranteed when the balls tumble out of the lottery drum in Rome three times a week at 7pm UK time. Should one of the draw days fall on a public holiday the draw will take place the following day, because when Italy goes on holiday everything shuts down! All it takes to win a prize is two correct numbers, and if you get three right you win a multiple of your bet! Winnings in five categories are waiting to be picked up at each draw, and these days it's not only in Italy that people are getting excited when the draw time approaches. Thanks to Lottoland you can now also get involved by placing a bet online in Britain!
The passionate Italians generally celebrate victories with great enthusiasm, whether that's at football or on the night of the Oscars. With that in mind, it's not surprising that in the home-town of Italian jackpot winners everyone gets in on the celebration. Even if the lucky winner shies away from the media hype and prefers to preserve his or her anonymity, their fellow residents are happy to keep on celebrating on their behalf.
Famous SuperEnalotto Winners
Surprisingly enough, there have been some SuperEnalotto winners who are used to being in the limelight. The Academy Award winner George Clooney, for example, not only regularly spends his vacations on Lake Como but is also a fan of Italy's most popular lottery. In 2010 Clooney bought 1,000 tickets and announced that he would donate to a charitable cause in the event of a win. In the event, the actor got lucky and, as promised, donated his prize to support the victims of the earthquake in Haiti.
British actress Elizabeth Hurley also showed a generous spirit as she imitated Clooney, sending her SuperEnalotto winnings to benefit those Haitians who had lost so much in the disaster.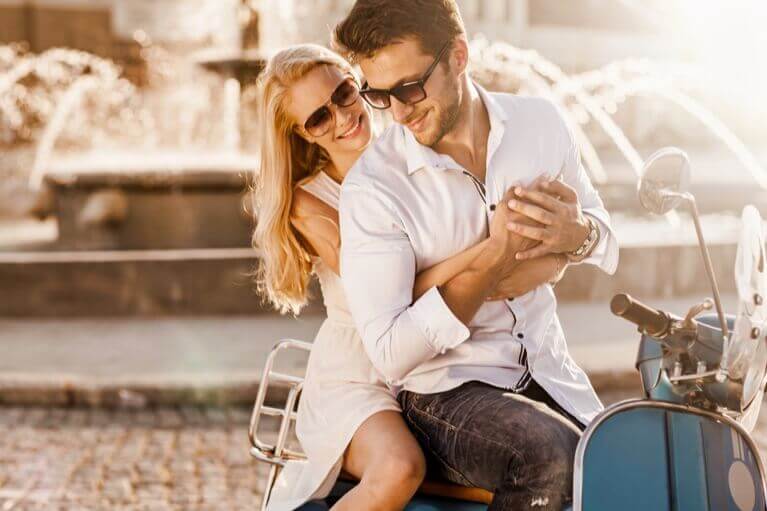 The Queen of Pop Madonna made it into the headlines in 2012, this time not because of her singing or acting skills, but due a lottery win. The world-famous star tried her luck on SuperEnaLotto and managed to bag a prize of €120,000. Like many Lotto bettors, the singer chose a loved one's birthday – in this case her daughter - to choose the numbers on her ticket. And the numbers 10 and 14, which represented the birthday of daughter Lourdes on October 14th, were certainly lucky on this occasion. Madonna didn't feel the need to add to her considerable fortune with her winnings though, choosing to donate the lot to educational charities in Malawi.
If you think of socialite Paris Hilton, activities like shopping in expensive boutiques and partying at exclusive clubs are probably what spring to mind. But unexpectedly, the millionaire heiress is a big fan of SuperEnalotto and has been repeatedly photographed by paparazzi buying tickets for the lottery on one of her many visits to Italy. In 2008, she even bought 1,500 lottery tickets from her favourite lottery and announced that she would donate the profits to charity - but only 10% of the total amount won – after all, Paris' 5-star lifestyle doesn't pay for itself!
If you're looking for the thrill of betting to win huge jackpots, you can now bet on SuperEnalotto from the UK with Lottoland! The current SuperEnalotto jackpot stands at £119.2 million and you can place your bets here. With such high jackpots on offer, the "dolce far niente" is not too far away. Anyway, we keep our fingers crossed and say "In bocca al lupo" for good luck!
Last Updated: 17 July 2019
---