Lotto Winners 01 September 2016
Lotto Betting For The Biggest Jackpots And A Monkey That Transforms Into Chris Tarrant.
Lotto's Evolved. Have You?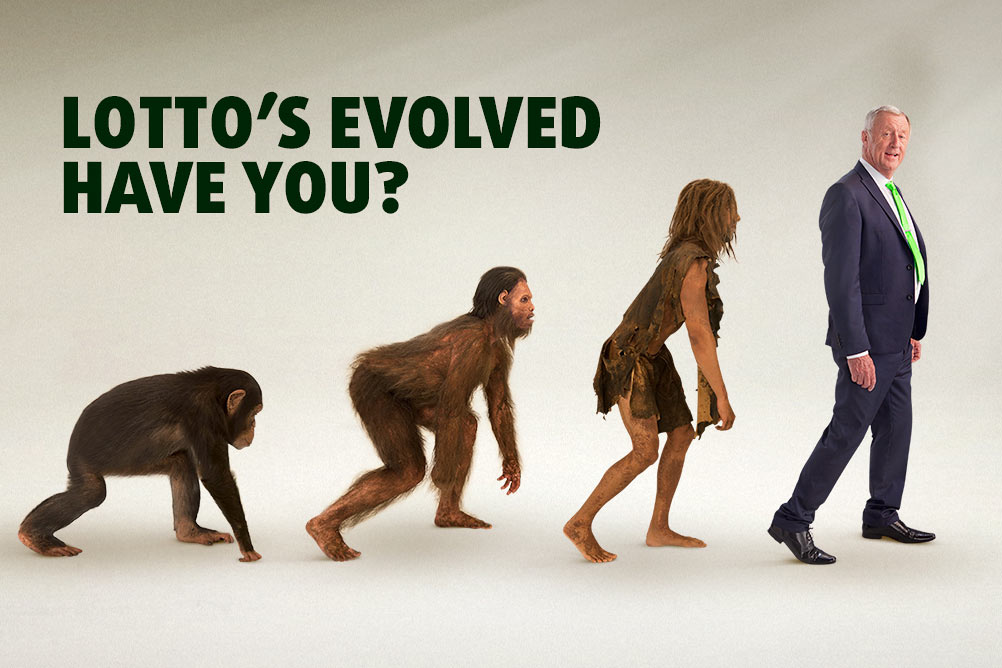 Imagine a time when lottery players had to wait around for the next big jackpot.
Imagine only being able to play the same few lotteries for pretty much the same size jackpot each week.
Imagine having to make a last minute rush to the local shops or the supermarket to get your ticket.
It all sounds a little boring. And, like quite a bit of hassle.
Luckily, at Lottoland, we realised the game needed to change.
Now you can bet for the world's biggest and best jackpots for the chance to win all the same prizes, including the jackpot… Lotto's Evolved!
After bursting on to the UK scene in September 2015 with our 'Let The Big Games Begin' campaign, we've launched our second big UK campaign with the message loud and clear - Lotto's Evolved. Have You?
The campaign is being led by a TV AD which features a monkey that transforms into Chris Tarrant. It's definitely not to be missed and you can watch it right here:
So, just how has Lotto Evolved? Let's take a look at the facts:
Our jackpots are BIGGER
UK players now have access to far bigger jackpots than they've ever had before.
We've got EuroMillions and giants from the States such as PowerBall and MegaMillions.
There's also Spain's gargantuan Christmas lottery El Gordo, 5 big jackpots from Australia, Italy's massive SuperEnalotto, the Irish Lotto and many more from across Europe and beyond.
Our jackpots are more EXCITING
Our Cash4Life jackpot offers an incredible top prize of £1,000 a day, every day for life. Second prize is £1,000 a month for life!
You can also take the chance to become a millionaire instantly with KeNow, which offers a new £1 million jackpot every 4 minutes.
Our offering is highly INNOVATIVE
We've pimped up our offering with a wide range of special features and innovative promotions, such as:
DoubleJackpot: allowing our players to bet for twice the regular jackpot.
Rollover Reload: an exclusive second chance to win a giant Rollover Jackpot.
Special Jackpots: boosted jackpots, far bigger than those available on the official draw.
Syndicates: offering our players hundreds of chances to win a fortune!
Subscription: saving our players the time and hassle of buying new line bets each week.
Lotto's Evolved - Launch Offer for all players!
To coincide with the launch of our 'Lotto's Evolved' campaign, we've decided to create a very special offer for all of our players which showcases six of our top jackpots.
Six giant jackpots for just £7.50 – Save £5!
Includes line bets for EuroMillions, US MegaMillions, US PowerBall, Irish Lotto, SuperEnalotto and OZ Lotto.
To get this offer just follow the link below and scroll down to the end of the page!
---