Lotto Winners 12 June 2017
Mapped by Country
Male vs Female Billionaire Split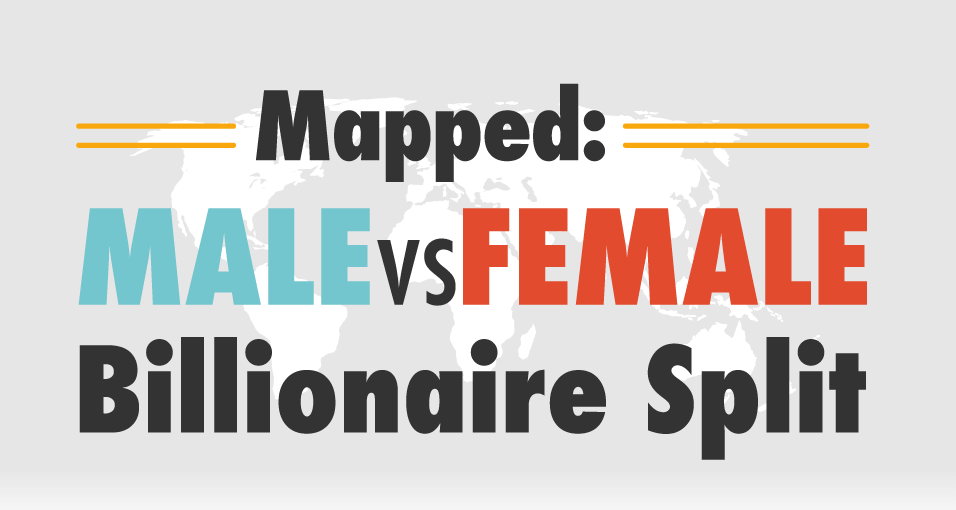 According to recent census results:
The percentage of female billionaires decresed by 11.9% in 2016.
For every female billionaire there are 8.4 male billionaires.
Women are more likley to have created their fortunes through their own initiative at 44%
Despite the setback the overall trend has been moving towards parity with most years over the last decade the number of female billionaires has increased more than men.
Most female billionaires are based in Europe but the region with the fastest growing rate and the most self-made female billionaires is Asia.

---