Lotto Winners 29 October 2019
Grab a Getaway!
Passport to Paradise Prize Draw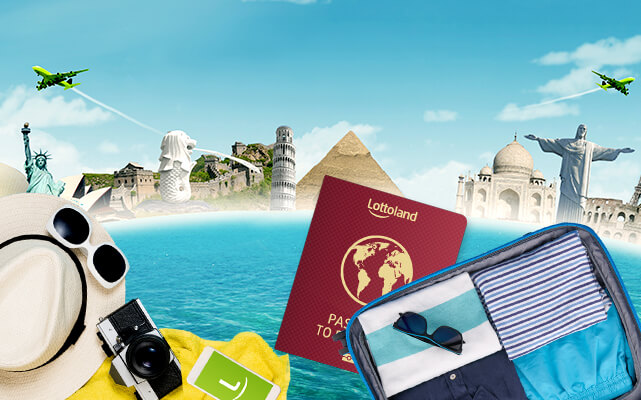 Place a bet on one of NINE specially selected lotteries and you automatically are entered into a free prize draw for a holiday in the country of the lottery in question. So a bet on the mighty US PowerBall could see you winging your way to sunny Florida, while having a flutter on Mexico's Melate lottery has the prize of a trip to Cancun to be won. Plus there are European destinations like Paris, Rome, Dublin and Barcelona on the prize list, not to mention more exotic locales like Rio de Janeiro, New York and Capetown.
Check out our Lottoland Departures Board to see all the lotteries involved in the Passport to Paradise promotion, along with the holiday destination that can be won:
Bet on Lotteries to Win Holidays!
Your first step on the road to winning your own Passport to Paradise is to pay a visit to our Competition Page where you can opt in and participate in the promotion. Next, just place a bet on one of the nine qualifying lotteries to be entered into the draw for the relevant holiday. The more bets you place, the more entries you will earn to the draw, and the more chances you have to win.
As if all that weren't enough, we are not quite finished! If you place a bet on all nine of the qualifying lotteries within the competition dates, you will be entered into a further draw to win an incredible Round-the-World Trip worth up to £20,000! Opt-in for free at lottoland.co.uk/passport and place your bets on one or all of our 9 selected lotteries to be in with a chance to win a top international getaway.
Make sure to stamp your Passport to Paradise and who knows, you may be packing your bags very soon!
---