Lotto Winners 05 August 2014
Learn how you can use the Jackpot Hunt to improve your chances of winning!
Pursue Your Favorite Lotto With Jackpot Hunt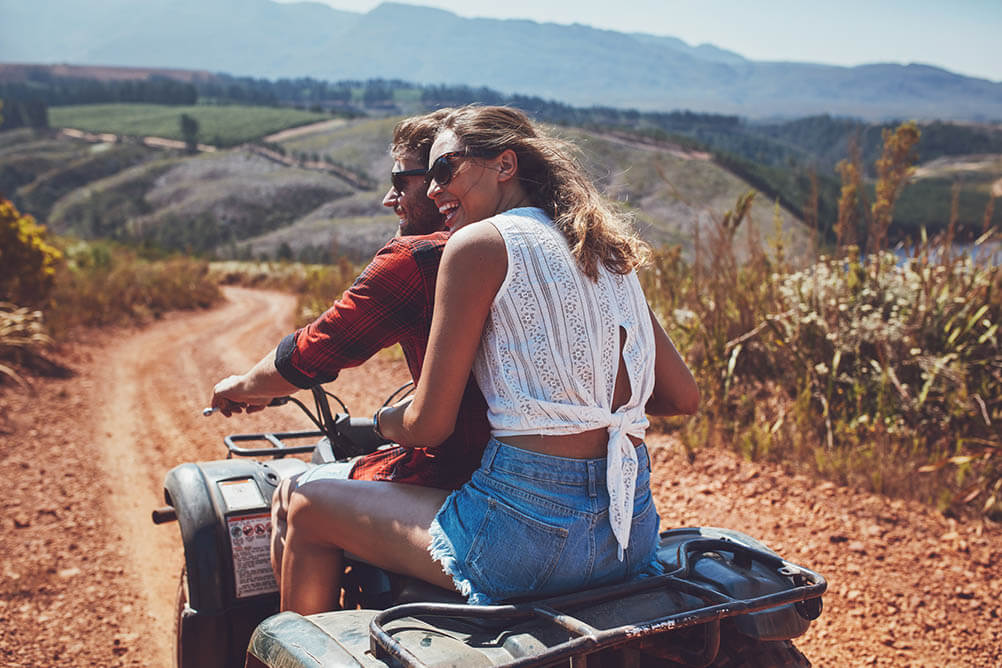 If you're new to Lottoland you may have wondered what the "Sub." and "Hunt" options are located below the digital betslip. These are two subscription features that we offer at Lottoland, which makes it more convenient for you to bet on the lottery.

I'm sure we can all remember the days when buying a lottery tiicket meant lining up at the supermarket or newsagent after work for the Friday or Saturday draw. Since the world's best lottos are now online that's no longer a concern but it can still be annoying to have to remember to bet on the same lucky numbers for every lottery draw, particularly if you have a few favourites. So we've solved that as well, so you can set your accounts to automatically buy betslips for certain lotteries and just check your results (we'll email you them as well) to see if you're a winner.

The different options can be a bit tricky when you first bet with Lottoland so let me explain them to you in more detail:
Lottoland Subscription (Sub.)
"Sub." stands for "Subscription" and gives you the power to tailor your own automated lottery betslip schedule. The first thing you want to do is select which days you want to bet on the lottery. In all of our lotteries the game is the same on both days although some Lottolanders prefer to just bet on the Friday or the weekends while others, who maybe are out for a few pints after work prefer the midweek draws.
Next be sure to select "Subscription" or "Hunt" as well as the Duration. You can select the Duration from anywhere from 1 week to 1 year. Your Lottoland Subscription will run for this time period, automatically betting on the lottery on the draw day(s) that you specified.

You can also choose "Participation" which lets you set your subscription to only buy a betslip when the jackpot meets or exceeds a certain total.
This means that every time there was a jackpot or rollover that reached this figure then your bet will be entered automatically. No need to leave yourself a post-it note or reminder in your calendar to bet or even tie a string around your finger!

Note: please make sure that you check the Subscription box before choosing Participation! If you forget to choose Participation without a Subscription your bet will simply be entered in the current draw.
JackpotHunt
The JackpotHunt is different from the Subscription since it puts you in the hunt only for the current jackpot. Your betslip will automatically renew on the current lottery until it is won at which point it will immediately end your subscription. This is great for the players who like to enter when there is a big jackpot amount as it means that you won't continue to automatically bet when it resets to a new jackpot.

You can also select when you would like your Jackpot Hunt to start – either by date or when the jackpot reaches a specific amount of money. So if you wanted to bet on the current Irish Lotto jackpot, but only when it reached £5 million, you'd select Hunt and your Participation amount. You cannot select the draw or duration with the Jackpot Hunt since you are automatically entered in every draw until the current jackpot is won.
Cancelling a Subscription or Calling off the Hunt
To cancel any Subscription or JackpotHunt follow these steps:
Go to the History section of your account.
Click on the Betslip in the top right hand corner of your account screen. You will see a history of your games and be able to view the Order ID.
To cancel the subscription click on the button on the right hand side of the screen that is denoted by 2 arrows that circle each other with a line crossed through it.
Now your subscription will be cancelled, no questions asked. If you have any further problems our UK Customer Service team will be happy to solve them for you either via Live Chat or by email support@lottoland.co.uk.
Let us do the work for you with a Subscription of JackPotHunt!
---