04 January 2016
Happy New Year From Lottoland
Start Off 2016 As A Multimillionaire
Christmas may have been and gone but at Lottoland we keep on giving. Want to start of 2016 with a bang? Well we've got several huge jackpots to help you do just that, plus a brand new lottery on the way, El Gordo's baby brother, El Niño! Find out how you can bet on these insane draws.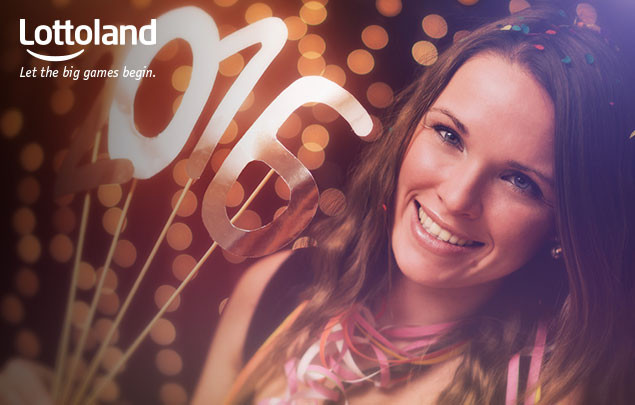 New Years always start the same way don't they? A few pounds heavier, except in the wallet, of course, and some well-meaning resolutions which we may or may not stick to. But there's no denying that a New Year gives us a new sense of purpose.
Springing out of bed at 6am and doing 100 push-ups then going on a three mile jog before work might have been a bit overambitious, in retrospect, particularly on a frosty January morning. Still, the New Year isn't so much about those specific resolutions you make in a champagne daze, but rather the solid conviction that this year is going to be different.
There are many ways you can make a difference in your life in 2016, though I challenge you to find anything as life-changing as a multimillion lottery win.
As for those well-meaning resolutions? You'll find them far easier to keep when you're insulated from the daily grind. Want to spend more time with your family? Quit your job! Want to get back in shape? Hire a personal trainer like the stars do! Want to give more to charity or your community? Well now you're worth millions! The lottery makes everything possible!
Two Multimillion Jackpots From America
Kicking off 2016 we have our two supersized lotteries from America, PowerBall and MegaMillions worth £271 and £391 million respectively. The MegaMillions jackpot is one of our special, exclusive Lottoland Special Jackpots where we inflate the amount we pay out well above the official lottery jackpot value. The MegaMillions Special Jackpot has been rolling for weeks now – will you be the one to win?
More Big Jackpots From Around The World
America is just one country of many represented at Lottoland. Check out the Australian Powerball jackpot of £35 million this Thursday or, if you'd rather something closer to home, the EuroMillions jackpot worth £36 million!
Lottoland's Newest Lottery - El Niño
We're also proud to announce our latest addition to the Lottoland family, El Niño, which will take place on Wednesday, January 6th
In Spanish the name translates as "the baby", though this lottery is anything but small. El Niño is the smaller sibling of El Gordo, the world's biggest lottery, and offers an overall prize pool of £460 million!
Like El Gordo it offers jackpot odds of just 100,000:1, just one of a total of 37, 000 ways you can win with this extraordinary lottery! We'll be publishing more details on this exciting new lottery to bet on soon, so stay tuned!